Sam Saggers, Is housing becoming too expensive in Australia?
Download Video: MP4,
Sam Saggers, Positive Real Estate, Is housing becoming too expensive in Australia?
Australia today has a small workforce, it has a small population, it has a large land mass and actually a high cost of labour and a high cost to build property. So people often say to me, "Are we in a property bubble because housing is so expensive?". If you look at any urbanised country around the world particularly it's driven by affordable labour forces - cheap labour essentially. Cheap labour can deliver less expensive house prices. Today house prices in Australia are as affordable as they have been in years. In fact wages have kept up with house price growth. Today the average 24 year old person out in Sydney is making well in excess of $60 000. When I was 24, some 20 years ago, I was making $24 000. So wages have grown, house prices have grown. There's absolutely no bubble. Don't believe the fear paralysis out in the market. Get out there and go shopping and buy your dream property.
Listen to other instalments of The Smart Property Investment Show:

Episode 74:
How this investor plans to double his portfolio within 10 years
Episode 73:
Bad builders: how this investor bounced back
Episode 72:
Policy changes to interest-only loans: what buyers need to know
Episode 71:
How this 'stubborn' investor recognised a property lemon
Episode 70:
How this investor complements each property and balances his portfolio
Episode 69:
Are you a 'lazy' investor? Consider the benefits to working with a financial team
Episode 68:
Special episode: audience discussion live from the Property Buyer Expo
Episode 67:
Don't get 'caught up in the now': an expert reveals his tips for success
Episode 66:
Wealth distribution: how should you manage your money?
Episode 65:
Real estate agents: what separates the good from the bad?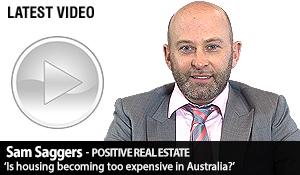 Written by

Staff Reporter