In this episode of The Smart Property Investment Show, we're given a rare insight into the investment portfolio of Australian cricketer, Stephen O'Keefe.
Elite sports. It takes a lot of time and effort to get to the top, and the base salary mightn't be anything special, but when a win comes through, it can feel like you've won the lottery.
When a young Stephen O'Keefe found himself pocketing $100,000 in winnings, he couldn't believe his luck. Like most men in their mid-twenties, his thoughts immediately turned to the lavish lifestyle perks such a payout could afford, with a new luxury car at the top of the list.
But a combination of factors stopped him from blowing it all, and turned his focus to property investment instead.

Six years later, and with a portfolio of 10 properties to his name, Stephen shares the highs and lows of his investment story with @philliptarrant and Sterling Publishing's group publisher, Alex Whitlock.
What was the motivation behind Stephen's foray into property investment, how was he able to avoid the temptation to splash his earnings living life in the fast lane, and what would he change if he had his time over?
All this and much more on this episode of The Smart Property Investment Show. Tune in now! 
The Smart Property Investment Show gives you insight, strategies and tactics that every property investor can use.
In each episode, the Smart Property Investment team and its special guests will break down what's happening in the world of property investment, how it affects everyday property investors and how they can take advantage of it.
Make sure you never miss an episode by subscribing to us now on iTunes.
Listen to other instalments of The Smart Property Investment Show:

Episode 74:
How this investor plans to double his portfolio within 10 years
Episode 73:
Bad builders: how this investor bounced back
Episode 72:
Policy changes to interest-only loans: what buyers need to know
Episode 71:
How this 'stubborn' investor recognised a property lemon
Episode 70:
How this investor complements each property and balances his portfolio
Episode 69:
Are you a 'lazy' investor? Consider the benefits to working with a financial team
Episode 68:
Special episode: audience discussion live from the Property Buyer Expo
Episode 67:
Don't get 'caught up in the now': an expert reveals his tips for success
Episode 66:
Wealth distribution: how should you manage your money?
Episode 65:
Real estate agents: what separates the good from the bad?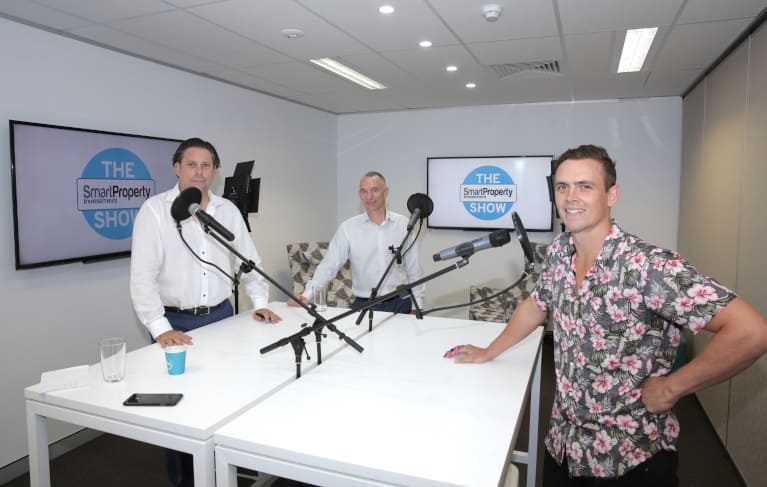 Written by

Staff Reporter