In this week's episode, The Smart Property Investment Show's host Phil Tarrant reveals how he went on a property buying spree, while still managing to build a responsible and sustainable portfolio.
@philliptarrant also answers regular listeners' questions about how he's built a portfolio worth more than $5.1 million, with almost $2 million worth of equity while also building a business and growing his family.
This week's episode gives an inside-world view of a real property portfolio and uncovers the true story of how we built it from scratch.
All this and much much more on The Smart Property Investment Show. Tune in now!
The Smart Property Investment Show gives you insight, strategies and tactics that every property investor can use.
In each episode, the Smart Property Investment team and its special guests will break down what's happening in the world of property investment, how it affects everyday property investors and how they can take advantage of it.
Make sure you never miss an episode by subscribing to us now on iTunes.
Listen to other instalments of The Smart Property Investment Show:

Episode 84:
'How I overcame dodgy builders to manufacture $100k in equity in less than a month'
Episode 83:
BONUS EPISODE: Top Aussie broker's tips for surviving changes to mortgage lending
Episode 82:
The investment strategy that could allow this 32-year-old to retire TODAY
Episode 81:
BONUS EPISODE: Secrets of the Perth market uncovered: invest now or wait?
Episode 80:
Q&A session: SPI answers all your burning questions
Episode 79:
A property investor explains how he earns two incomes on a single title
Episode 78:
The house sitting venture helping this young couple achieve their investment goals
Episode 77:
How will the government's changes to tax depreciation impact investors?
Episode 76:
SPI portfolio update: what's next for the team?
Episode 75:
How travelling cross-country helped this investor buy 9 properties in 6 years
View all episodes of The Smart Property Investment Show

Thank you.

Your enquiry has been sent to a local Aussie Mortgage Broker.

We will be in contact with you shortly.

Opps.

error occurred.

Unfortunately Aussie cannot attend to your home loan related enquiry at this stage as you must be a citizen or permanent resident.

Do you need help finding the right loan for your investment?

What Aussie do for you:

Give expert mortgage advice to help you find great investment loan deals
Help you maximise return by lowering financing costs
Save you time and effort by helping with the paperwork

Top Suburbs

Highest annual price growth - click a suburb below to view full profile data:

latest news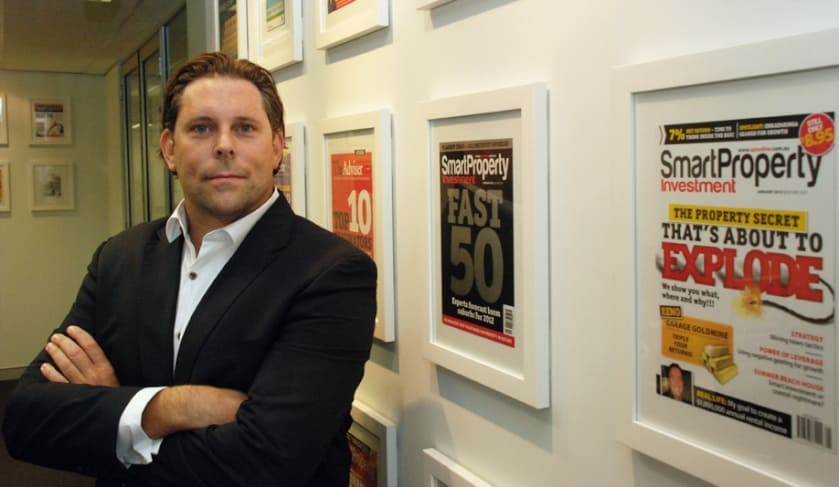 Written by

Vivienne Kelly