Twenty-five-year-old Eddie discusses how he saved $20,000 working in McDonald's after his HSC and used that to start a property portfolio.
In this episode of The Smart Property Investment Show, he also reveals to host Phil Tarrant how he'll get 10 properties before his next birthday, whether he's had to sacrifice the fun and frivolity that comes with being young and what he will do to overcome any serviceability and financing hurdles.
All this and much much more on this episode of The Smart Property Investment Show. Tune in now!
Make sure you never miss an episode by subscribing to us now on iTunes.
Listen to other instalments of The Smart Property Investment Show:

Episode 74:
How this investor plans to double his portfolio within 10 years
Episode 73:
Bad builders: how this investor bounced back
Episode 72:
Policy changes to interest-only loans: what buyers need to know
Episode 71:
How this 'stubborn' investor recognised a property lemon
Episode 70:
How this investor complements each property and balances his portfolio
Episode 69:
Are you a 'lazy' investor? Consider the benefits to working with a financial team
Episode 68:
Special episode: audience discussion live from the Property Buyer Expo
Episode 67:
Don't get 'caught up in the now': an expert reveals his tips for success
Episode 66:
Wealth distribution: how should you manage your money?
Episode 65:
Real estate agents: what separates the good from the bad?
View all episodes of The Smart Property Investment Show

Transcript:

Intro: Welcome to The Smart Property Investment Show, with your host Phil Tarrant.

Phil Tarrant: G'day everyone. Welcome to The Smart Property Investment Show. Thanks for tuning in. Phil Tarrant here. I'm the editor of Smart Property Investment. Always a pleasure for you to be joining us on our podcast. Flying solo today. It's only me, so you're going to have to put up with just my voice. But one other guest, and I'm quite pumped about the guest we have on today.

If you've been tuning in over the last month or so, you might see a bit of a theme has sort of come together where, for some reason we've been stuck a little bit on talking about Generation Y, or the Millennials, and how difficult it is to get into property today. And rightfully – buying property in today's markets is a lot harder than it was 10, 15, 20, 30, 50 years ago. Price values versus wages way out of kilter in terms of ratios, and it's changed a lot over the years. Many of the younger crew, the younger generation, are struggling to get that all important deposit together so they can actually afford a property.

A lot of the commentary we've been having on the show, and you hear it anywhere in the media, that Generation Ys just can't get the cash together. Now my point of view on this is that yes it's tough, but it's always been tough to buy property. I think one of the challenges we have today is that our younger generation want the overseas trips, they want the fancy car, they want to go out partying every day, and rightfully – I'm not going to give them a hard time because I did very much the same thing and got into property investing a little bit later on in life.

But I guess today I feel is representative of the reality for younger property investors that yes, you can have fun, yes, you can go and do what you need to do when you're in your 20s and party and see the world and do all that other sort of stuff. But you can also do it investing in property at the same time.

So with that brief introduction, I just want to invite Eddie Dilleen onto the show. Eddie, how you going, mate?

Eddie Dilleen: Very good thanks, Phil. Thanks for having me.

Phil Tarrant: Mate, it's good to see you here. I've been asking for some Generation Ys to get on the show for a little while to fly the flag. I'm not an old guy. I'm a Generation Xer. I started investing in property when I was about 35, which is about 10 years after you, right? Or probably longer. When did you start?

Eddie Dilleen: I started when I was 19, so ...

Phil Tarrant: 19. How old are you now?

Eddie Dilleen: Just turned 25.

Phil Tarrant: And how many properties do you have?

Eddie Dilleen: I've got eight properties at the moment.

Phil Tarrant: So you haven't been messing around then?

Eddie Dilleen: A bit, kind of. I sort of always found time to go out and party, as well and have fun along the way. It's been something I've been building in the background.

Phil Tarrant: Eddie, I want to have a chat to you today about balance. The fact that you are investing in property at such an early age, and we will have a chat about why you're doing that and what you hope to get out of it. But it's very much a cake and eat it type of scenario, right? Can you do all the things that most younger 20-somethings are doing and also be thinking about your future? Do those two things go hand in hand?

Eddie Dilleen: For me I don't think they go necessarily hand in hand, but it's definitely something that is possible. You've just got to get creative about it. You've got to think outside the box. You've got to try from a different perspective. If you can get into the market early, then it's just going to benefit you later on.

Phil Tarrant: So that's what it's about, time in the market, rather than timing the markets.

Eddie Dilleen: Absolutely.

Phil Tarrant: On the show, we talk a lot about it, and I always get asked the question, 'When's the right time to invest in property?' And I always say, 'It's always the right time to invest in property' – if you can service a mortgage, if you can raise enough capital for a deposit, if you can be confident and comfortable that you can meet your mortgage repayments while still doing all the other stuff you want to do, it's time to invest in property. If you can identify the right type of properties that are going to go up in value over time and help underpin or underwrite the mortgage costs as much as possible, yes it's the right time to invest in property.

So you investing in property, you started at 19. Let's just have a chat about that. Why did you buy property at 19?

Eddie Dilleen: It's a good question. For me, I grew up in western Sydney in probably one of the most underprivileged suburbs in Sydney, so I grew up with a single mother on a pension on housing commission. Money was always tight for my family anyway. I realise that it's the way it is now, but if I do something different compared to what other people around me are doing, and instead of buying that fancy car, which when I was 19 I had roughly about $20,000 saved. I wanted to buy a Mustang. You know, old school '67 mustang, something like that. But I thought it would be much wiser if I put that money into property, and if that property went up and come back in five years' time, there would be equity there to use that to get the house I want to live in and not have to live in that particular area that I grew up in.

Phil Tarrant: So you grew up in western Sydney. I'm a western Sydney boy myself, so it's good to have you on the show. How did you frame investing in properties? Did you have a mentor or was there someone that you looked up to who actually said, "Hey, mate, you should think about doing this rather than that because ..." Understanding the sort of environment that you grew up within, you don't have a lot of people who have home ownership, it's a big dream for most people just to own a home to live in, let alone to invest in. So was there anyone that directed you the right way? Or, what influenced you I think is the question I want to ask you?

Eddie Dilleen: I suppose one of the biggest influences on me is just seeing what everyone around me was doing and then I just figured if I did completely the opposite of that then something would work out different. The majority of, and pretty much to this day, no-one in my family actually owns a home of their own, let alone invest in one – whether it be cousins or immediate family, basically everyone is still renting. A lot of the people I grew up with are still renting or on housing commission or something like that and don't have regular jobs as well. For me I just realised that if I purchased properties now, if I get in early it's basically having that mindset and purchasing assets that will go up in value and that I can use later on and will put me in a better position as well.

Phil Tarrant: So let's talk about your first property. What did you buy and where was it?

Eddie Dilleen: It basically came down to affordability, when it comes down to my first property. I purchased a two-bedroom unit on the Central Coast.

Phil Tarrant: Okay.

Eddie Dilleen: So that was about 10 minutes' away from Wyong in a suburb called Tuggerawong. Purchase price on that one, that was end of 2010, 2011 so settled in January 2011, picked it up for $138,000.

Phil Tarrant: Okay so very affordable.

Eddie Dilleen: Absolutely.

Phil Tarrant: And you had 20 grand deposit?

Eddie Dilleen: Yeah roughly around 20 grand, just under that but yeah.

Phil Tarrant: How did you raise your 20 grand?

Eddie Dilleen: Basically I worked in McDonald's.

Phil Tarrant: Okay. Good man.

Eddie Dilleen: When I was doing my HSC, I had probably the worst grades in all the school. I did even really know what uni was back in high school, funny enough. I worked in McDonald's after school for about a year, year and a half, and then once I turned 18 I got a full time job. I was still on a very, very small income. At the time I think the base salary because I was 18, obviously if you are under 21 you earn a lot less, was about $26,000 a year income when I was 18. So I basically went to a few different banks and I went with one and they were like, 'Yep you can borrow around $140,000' and I was like 'Alright this limits me a bit'.

Phil Tarrant: Who was that? What bank?

Eddie Dilleen: St. George was the first one.

Phil Tarrant: Okay. That's good. Mate, it's commendable. So you got your $20,000 and you bought a place for $138,000 up on the Central Coast. Did you just go and find that place yourself or did you just do a search on realestate.com saying I have got this much money to spend where do I go?

Eddie Dilleen: I did look online, I did it all myself. Basically I was looking within that price range. At first I looked around the current area, they was nothing in the current area where I lived around that price range. My family used to go up to holiday at the Central Coast all the time, so that's some place that I actually know a little bit. I just always looked at the numbers as well so the property at the time rented out for about $220 a week so even back then that was around the 7.5 to 8 per cent rental yield roughly, just off the top of my head. So I knew even with the interest rates a bit higher back in the day that it will look after itself.

Phil Tarrant: That's in Tuggerawong?

Eddie Dilleen: Tuggerawong.

Phil Tarrant: There a big Westfield there right? Is that the one?

Eddie Dilleen: It's near Tuggerah, but it's Tuggerawong. It's closer to Wyong but it's about 20 minutes from Tuggerah, yeah. It's still pretty central.

Phil Tarrant: You bought that, what's that, seven years ago, six years ago?

Eddie Dilleen: Yeah, about six years ago now.

Phil Tarrant: What's it worth today?

Eddie Dilleen: Last bank valuation about $270,000. I've spoke to real estate agents that say, 'But that was a while ago' – so now it would be about $300,000.

Phil Tarrant: So you've done pretty well. Doubled in value.

Eddie Dilleen: Absolutely.

Phil Tarrant: Yeah, okay. That's good. So what did all your mates recon when you bought that first place?

Eddie Dilleen: It was something I was talking about for a long time and then everyone after a while was like, "You're not going to do it", and then finally I did it and they are like, "Wow, okay". And then after probably about a year or two another one of my friends bought a property and he just felt he was behind the 8 ball because he was a couple of years older than me. But they didn't have the same mindset. We still went out and partied and had fun and partied on the weekends but, yeah.

Phil Tarrant: So what happened between property one and property two? How long was that?

Eddie Dilleen: Too long. Basically I purchased the second property, I think it was around 2013.

Phil Tarrant: Okay.

Eddie Dilleen: So I did have probably about two years off, where I did the thing a usual 19, 20 year old does and have a lot of fun, but basically then I started purchasing property again.

Phil Tarrant: So 2013, so your second property where did you buy?

Eddie Dilleen: I bought in South Australia for that one actually.

Phil Tarrant: Okay. Where abouts?

Eddie Dilleen: I bought in north South Australia, so in Elizabeth. About half an hour out of the city.

Phil Tarrant: Okay. Property number three?

Eddie Dilleen: Property number three was in Woodridge, Queensland, Brisbane.

Phil Tarrant: Right, yeah. Nice. Logan Shire?

Eddie Dilleen: That's the one.

Phil Tarrant: We've got a place on North Road there that's done really, really well.

Eddie Dilleen: Yeah I heard that on one of the other podcasts, yeah.

Phil Tarrant: What did you buy there? Like a townhouse or a house?

Eddie Dilleen: I bought a one-bedroom unit.

Phil Tarrant: What was that for like $90,000?

Eddie Dilleen: $105,000 yeah.

Phil Tarrant: $105,000? Very good.

Eddie Dilleen: That was, all the other ones around the exact same time were going for about $130,000. I picked that up for $105,000.

Phil Tarrant: You'd be getting a good yield on that. What sort of yield?

Eddie Dilleen: It was about 11 per cent yield at the time. $220 a week rent. There's no one-bedders on the market under $165,000 at the moment. That's only been 11 months ago.

Phil Tarrant: That's property three, what about number four?

Eddie Dilleen: Number four was a unit in Surfers Paradise. So heart of Surfers Paradise and that was a rental yield of about 9 per cent as well. So generally with my properties I always try to aim for the highest rental yield, so usually they are in excess of 9 per cent.

Phil Tarrant: Okay so after Surfers where did you go?

Eddie Dilleen: After Surfers I went back to South Australia. A lot of networking with real estate agents, I had been picking up a few things off the market before they came on, just from building that rapport, but it was down in South Australia in Elizabeth again.

Phil Tarrant: Okay, and number six?

Eddie Dilleen: Number six was in, here we go, can't quite remember, Eagleby. Eagleby in Queensland so that is once again near Logan Shire.

Phil Tarrant: Another apartment?

Eddie Dilleen: Two-bedroom unit, yeah.

Phil Tarrant: Two-bedroom unit, cool. Then number seven and number eight?

Eddie Dilleen: Number seven was a two-bedroom, two-bathroom townhouse. That's also in Queensland in a suburb called Bundamba.

Phil Tarrant: Okay, the last one that you bought?

Eddie Dilleen: The last one was a two-bedroom, one-bathroom townhouse in Coomera, Queensland.

Phil Tarrant: And all these you are getting good yields on them right?

Eddie Dilleen: Absolutely, yeah.

Phil Tarrant: Five, six-plus per cent?

Eddie Dilleen: Usually above eight.

Phil Tarrant: Okay, above eight. So your portfolio, is it positively geared now?

Eddie Dilleen: Absolutely, absolutely, yeah.

Phil Tarrant: How much money does it put in your pocket every month or week?

Eddie Dilleen: Per year it's roughly around the $20,000 to $25,000 mark.

Phil Tarrant: Okay. In the black.

Eddie Dilleen: In the pocket. So basically, in terms of all the expenses, when it comes to rental income I get around $115,000 per year in rental income. Mortgage repayments for all those is around $55,000 and then council rates, water rates, strata, management fees, insurance all that kind of stuff comes to just under $40,000. So it's about $90,000 expenses in total and then $115,000 in rent.

Phil Tarrant: So genuinely in the black. Not sort of, depending on how I slice and dice it, I'm in the black. So that is money in your pocket that you can go spend on beer if you want.

Eddie Dilleen: And I do.

Phil Tarrant: Or, hang on a sec, or the next deposit of the – okay so that's good, so what's your job now? Are you still working full time?

Eddie Dilleen: Yeah so I am still working full time actually I am trying to work as hard as I can now obviously to, in the future I can do what I want and when it comes to say, two, three year, five years' time from now if I don't want to work full time I don't have to. It's something that I will have that security then, you know help my family as well.

Phil Tarrant: That's good. So what is your job?

Eddie Dilleen: I am in sales. I work at like a tool, Sydney Tools as a sales representative.

Phil Tarrant: So just selling tools?

Eddie Dilleen: Basically yeah.

Phil Tarrant: Is that in a store or is that going round door to door?

Eddie Dilleen: I'm in a store, yeah.

Phil Tarrant: In a store. Where's that? Out west?

Eddie Dilleen: Out Penrith yeah.

Phil Tarrant: So you still live out that way?

Eddie Dilleen: That's right, yeah.

Phil Tarrant: I am really intrigued. What you have been able to achieve in such a short period of time based on what I said before about the trials and tribulations of purchasing property I think you are proving that Generation Ys can actually go out there and capitalise on market conditions to look at building for their future.

What I like about your story is that you are very clear about this is about giving you a choice in the future that should you not want to work forever and ever and ever, this is going to give you the options to do that. Now a portfolio that you have sitting like it is now you could stop and just look at that again in 20 or 30 years and it would be a completely different situation, you could sell down and walk away with whatever.

Eddie Dilleen: Absolutely.

Phil Tarrant: Is the idea to keep growing the property portfolio?

Eddie Dilleen: Yeah absolutely as a short-term goal for me, I originally wanted to get 10 by 30. I am upping the ante a little bit, I want to get 10 by 25 now. So while I am still 25 anyway so I have got another 9, 10 months to get two which I think is very achievable. I have got the plan in place and I have got the ability to go again pretty shortly so beginning of next year I will hit number 9, 10.

Phil Tarrant: Okay so what is the total value of your portfolio?

Eddie Dilleen: It is roughly around $1.7 million.

Phil Tarrant: 1.7, what's your debt on the portfolio?

Eddie Dilleen: Roughly the debt is around $1.1 million.

Phil Tarrant: Okay. So you've got around $600,000 in equity.

Eddie Dilleen: Yeah.

Phil Tarrant: That's not bad over five, six years.

Eddie Dilleen: 100 per cent.

Phil Tarrant: Are all you loans with the same lender?

Eddie Dilleen: No I split between two lenders, with both being big four.

Phil Tarrant: Big four banks?

Eddie Dilleen: Yeah.

Phil Tarrant: Are you finding that it is getting harder to borrow or are the banks quite happy and comfortable to lend you money still?

Eddie Dilleen: At the moment they are – between knowing what I have to do and knowing how much money I have to make to continue servicing – with my portfolio they are all the excess of 9 per cent, obviously every year as well I put up rental income and maximise it to the full, so some are extremely positively geared. That of course comes back into serviceability when I go for the next one. I have even went as far as getting a second job and working at a bar at the weekends sometimes as well for extra cash. Just to boost up that serviceability. So at the moment I can quite comfortably go for more properties.

Phil Tarrant: So the positive component of your portfolio, the fact it actually puts money in your pocket, the lender sort of pools that with your salary you have at work to show your total capacity to earn income and to pay off your mortgage. Do you do all this yourself or do you have a broker that helps you out with it?

Eddie Dilleen: Did a bit of both really. I have only used a broker once and at the moment I pretty much do it all myself so I like connecting straight towards, with the banks in particular. Picking the right manager or bank manager and then sticking with them as long as they can ensure they are the right one for you.

Phil Tarrant: And you find that the banks are easier to deal with one on one? Do they make it difficult for you to show them how you generate income or paint a picture that you are a good person to lend money to? Is that typically a tough thing or are they happy to keep lending? Because character is one of them right? They are going to go 'Is this bloke just going to blow this money against the wall'? Which you obviously are not going to do because you have a history or a track record in servicing debt that is really important. But have you ever had any roadblocks because of your age?

Eddie Dilleen: There has certainly been roadblocks. There has been times when I go to one lender and they say no for X, Y, Z or they say you cannot borrow for this reason are you have had too many credit hits on your personal name. Whether it be refinancing four in one month or wiping off a credit card or doing something, whatever it may be, but for me I have learned a lot about how banks go about finance and how they look at a person when dealing with that and getting a loan and everything ready for them. It's something that I definitely think is a huge part, if not more important than the property side of things, is learning about the finance.

Phil Tarrant: Do you have any other debt except mortgage debt? Have you got a credit card and equivalent?

Eddie Dilleen: I used to have a credit card, I wiped it all out so completely debt free other than that.

Phil Tarrant: So you don't still have a credit card with a limit on it or you got rid your credit card?

Eddie Dilleen: I got rid of it altogether, yeah.

Phil Tarrant: Okay. You don't have a car loan or anything like that?

Eddie Dilleen: No I actually. I don't have a car loan. I still drive around a pretty cheap little Holden Astra.

Phil Tarrant: Cool.

Eddie Dilleen: So it is just something that I am going to get an extremely nice car when the time is right and when the portfolio is up around – I made a deal with myself when I hit 10 properties then I will get that Mustang that I wanted –

Phil Tarrant: That's good.

Eddie Dilleen: … When I was 19 so ...

Phil Tarrant: Your portfolio is quite interesting in that you don't have anything really within a 50-kilometre radius of where you grew up or where you live now. You find a lot of people typically invest where they know to start with and buying in 2010, 2011 out in the western suburbs of Sydney, round where you were, there's some great buys, which were probably just at that price point just above where your borrowing capacity would have let you buy – sort of Mount Druitt, we bought a place there in 2010, 2011, I think, it was like 190 grand on Carlisle which you will know, Carlisle Avenue. And another one which we bought not far from Westfield there on Luxford Road for 170 grand and stuff. So they are now doing brilliantly, they are great. It was a great area to buy.

Eddie Dilleen: Absolutely.

Phil Tarrant: So you were just slightly priced out of that marketplace because of where you were at.

Eddie Dilleen: That's right.

Phil Tarrant: But the fact that you still went and invested. What would be your biggest number one tip for people of the same age that are sitting there contemplating about investing or struggling with the concept of investing or being the Champagne or Chardonnay set sitting around diner parties complaining how they can't get into the market. What would you say to those guys?

Eddie Dilleen: Look I suppose I say there is lots of ways to do it and for me I think it is about getting creative and finding out, first of all learning how the property market works, learning how finance works and then of course learning the ways you can use that to your advantage. So if you have got the basic understanding or if you are just looking at it from the outside, it seems pretty crazy to go on a buying spree of properties. But if you look at it in depth and you study the market and study how things work then you can see the benefits from it. So it's basically just get creative and just think outside the box.

Phil Tarrant: So with the job that you have got, your full-time job working as a sales person, has your salary increased much since you have had that job, are you hassling your boss for a pay rise all the time so you can increase you serviceability?

Eddie Dilleen: Look it has definitely increased. I think the last time I was in the media, I think it was on Channel 9 or something, that's when I got it up to six properties and I was on under the $50,000 mark. So it has definitely increased from that and it's something that I am going to continue increasing to obviously build that portfolio but mixed with the rents then it's an okay salary.

Phil Tarrant: So you were on Channel 9 or something or other, as a story.

Eddie Dilleen: Absolutely. Channel 7, and a few other things.

Phil Tarrant: How did they track that story down? How did they find you to do that story?

Eddie Dilleen: I was originally on Domain. I had a friend, he's been on, not Domain, but he was very active in the property forum and there was a person who was working inside Domain who does the stories regularly basically. And he was like, "Why don't you message her if you are interested?" Then I did and she was like "Absolutely, we would love to do that story". So I did that and that of course led to another story and that led to another story and then I had people messaging me on Facebook and the list goes on.

Phil Tarrant: Did you get any haters or was everyone quite positive?

Eddie Dilleen: I think you always get haters, sometimes yeah.

Phil Tarrant: What sort of remarks did you get from the haters? What sort of stuff were they saying on the comment fields and stuff?

Eddie Dilleen: I have to try to not look at it sometimes but a lot of them are funny. There was a photo when I was in Domain and there was my little Holden Astra behind me, and everyone was like forget about his houses look at his mint car. Just, there's lots of different things like that or they just say "Oh I bet you he robbed a bank to get that money or something". Yeah just crazy stuff.

Phil Tarrant: Do your mates back in, out where you grew up, do they know what you have been doing and where you are at with all this?

Eddie Dilleen: Yeah, absolutely. After the things in the media came out of course they were all obviously "Oh good on you", and all that kind of stuff and so they definitely know.

Phil Tarrant: Do you think you have inspired any of them to think about their goals in terms of wealth creation any differently?

Eddie Dilleen: I think so. I hope so. It is something that definitely doesn't happen overnight but if you just stick to it you can do it in the background along with going on with your normal life and you can take small baby steps and get started in the market.

Phil Tarrant: How do you find the time to do all this as well as working a job and even on the weekends? Are you diligent and say "I'm going to spend two hours to do this" or do you just love it so much you are just always looking through real estate or something or other?

Eddie Dilleen: Pretty much, pretty much. I am quite addicted to that it's something that – I will jump on realestate.com or call up real estate agents and just actively look at what the market is doing in every different state – so keeping an eye out on potential areas for growth all throughout Australia and also geographical, just looking throughout just learning the fundamentals of the actual Australian market.

Phil Tarrant: Yeah I am blown away how you've been able to achieve this mate, because the stuff you are buying isn't probably the most glamorous properties around. They are 130, 140, 150, 160 thousand bucks. One of the sort of ongoing dialogues on The Smart Property Investment Show is that, and we have seen it time and time again when people think you need to invest in property that is blue-chip off-the-plan apartments in Bondi Junction right? Because that is the best place to invest and I like watching people's paradigm change when they start educating themselves a lot more about property and realising that it's not about how nice the property looks or whether it has got the fanciest soft furnishings or whether it's got a swimming pool or a gym. It's about the basic fundamentals of property investment.

Is the thing going to go up in value? Why is it going to go up in value? Are you going to keep people in the property to be paying the rent so it's not going to cost much money right? It's basic stuff and the kinds of properties that you are buying are at the lower percentiles I think but you are getting yields of 8-plus per cent, putting cash in your back pocket and they all seem to be tracking quite well in terms of capital growth, which is key.

How do you go about managing all these things because none of them except for your first one is in New South Wales, right?

Eddie Dilleen: Yeah, it's a good question. Definitely have a property manager. I don't try and manage them myself or anything like that so a lot of those properties I purchased without even seeing the locations, so I purchased site unseen for a lot of them, or the Queensland ones for example I had been though the market a lot and just looked at areas and studied the area and things like that but when I actually purchased, probably about three or four of them, they were site unseen. So it's something from me being in New South Wales, a lot of things can be done online and I don't think that – it's more so having that emotional attachment when someone want to go out there an touch and feel and look in the property and that kind of thing but at the end of the day if something is wrong with the property internally and you are not qualified pest building inspector you are not going to know what is wrong with it and anyway. Bottom line you are going to get a pest and building inspector to go through it and do those checks anyway.

Phil Tarrant: And it doesn't concern you not seeing these properties before you buy them?

Eddie Dilleen: No, not at all.

Phil Tarrant: So what's you checklist then to make sure it's an okay purchase, it's a good purchase? Because you are not seeing them so you are not getting that ground truth. Is there anyone you are leaning on to help you do this or what are these checklists that says 'It's got yes, yes, yes, yes, yes I will buy it'?

Eddie Dilleen: I have got a pest and building inspector that I go through in Queensland. I have built a good relationship so it is basically having eyes on the ground there. When I am purchasing properties I always try to purchase them that are well undervalued so that if we are looking at the cheapest property I have bought, the one in Woodridge for $105,000, two months previous the one next door sold for $135,000 and one before that sold for $125,000. And now they are all $165,000 and $175,000 so it's just getting that property under market value.

Phil Tarrant: So you are kind of manufacturing equity at purchase. Not doing a renovation or anything but buying at under market value so that is where your big gain is.

How do you work out whether or not something is under market value? Is it just by comparing it against recent sales or is there anything else that you can do?

Eddie Dilleen: That's a huge one. It's knowing for me, I think the second thing is how banks value properties and after purchasing the first two, three, four properties you get a kind of a knack to find out which one will work out the best and be in you favour when it comes to actually getting the property valued. What time length after you can actually get the property valued, some banks will say you can do it at six months. Some banks, you will already know, but you have to do it over 12 or two years down the track or something like that so that kind of locks in your equity and you aren't able to pull that out to go again, depending on what bank you go with.

Phil Tarrant: Are you going to pull equity out of these properties to purchase number 9 and 10? Is that the idea?

Eddie Dilleen: Yeah absolutely. I think I always like to have it a bit half and half so I like to have genuine savings as well, probably about 50 per cent and if I need to pull equity out then I will do that as well but I like to have my LVR pretty low between the 60, 70, 75 per cent.

Phil Tarrant: Per property or the whole portfolio?

Eddie Dilleen: The whole portfolio overall. So some may be in the 60s and some may be in the 80 or 90 mark but in general it's around that.

Phil Tarrant: And you are borrowing at 90 per cent LVR?

Eddie Dilleen: No, no no. I borrowed a few at 90 per cent in the past and then of course they have gone up and things like that and then I drew them down to maybe 80 per cent and then the market has went up again and then I purchase in, the majority of them were 20 per cent deposits.

Phil Tarrant: Okay, that's cool. So number nine and ten will be 80 per cent lends will they?

Eddie Dilleen: Yeah if I can squeeze another maybe one 10 per cent out to maximise the leverage then I might do another 20 depending on how many more I am going to buy next year.

Phil Tarrant: Good and where's the top tip? Where are you going to be buying these things?

Eddie Dilleen: For me I am actually looking, I suppose a lot of people are looking, around the Queensland. I tend to buy only metro stuff so I don't like really touching on regional stuff or anything like that. Not to say one day I won't, or I will, but at the moment I feel like the bulk of my properties are within half an hour or two of the CBD. So Queensland and also I would like to go back to South Australia but more within that 10 to 15 kilometre radius where you can still pick up more blue-chip properties for around the $200,000 mark in South Australia.

Phil Tarrant: Mate, it is impressive what you are doing. We will have to get you back on when you are get to that magic number 10. You can pull up in a fancy Mustang and take us for a spin round the block.

Let's finish up mate. What's your number one tip for all those procrastinators out there who are sort of early 20s, thinking about investing?

Eddie Dilleen: That's a big one. Put on the spot. I guess number one is just get yourself educated because of course if you take action without being educated disastrous things can happen, so you have got to get educated, you have got to speak to people who have done it before. You have got to take the time and dedicate some time to learn about the market. Finance is a huge thing and just get started. Do it.

Phil Tarrant: Just get going with it. Good. Thanks mate. Appreciate the time.

Eddie Dilleen: Thanks very much.

Phil Tarrant: No I really enjoyed the chat. I wish I started when I was a bit younger, or a lot younger.

Thanks for tuning everyone. If you liked Eddie's story, if you have got any questions for him please contact me [email protected] and we will try to get them answered. There is a million other things that I want to ask Eddie so we will make sure we get him back but please touch base with us if you would like to know anything. Remember to check us out on smartpropertyinvestment.com.au and we are also on all the Twitter and Facebook stuff. Just search for it. You can also follow me @philliptarrant on Twitter if you'd like. Keep the podcast reviews coming along. We are tracking really well. 5 stars is the best, don't know if there are any one star reviews but I don't know why you'd want to do that, and a bit of a comment if there is anything at all. But keep connected, keep letting us know what you want and we will make sure we cover it off. So thanks for tuning in. We will see you next week, bye bye.

Top Suburbs

Highest annual price growth - click a suburb below to view full profile data:

latest news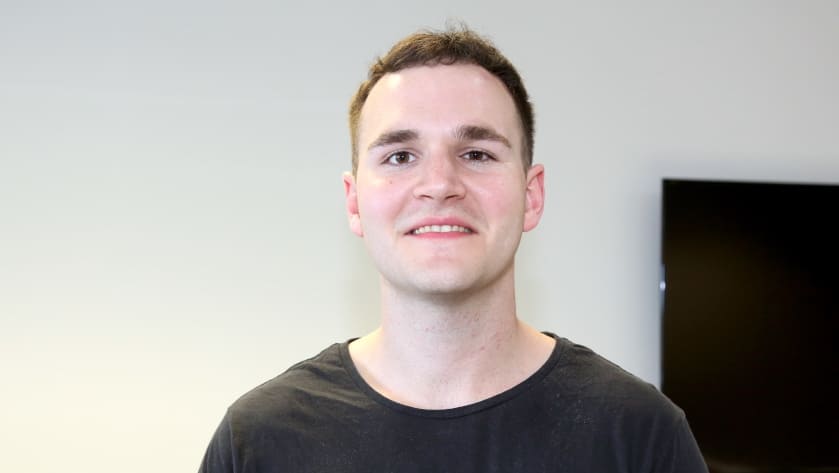 Written by

Vivienne Kelly