You asked and we delivered. Listeners from across the country have sent their questions through to the Smart Property Investment team about everything from investment strategy, to how to find trustworthy professional advice.
In this episode of The Smart Property Investment Show, buyer's agent Paul Glossop joins host Phil Tarrant and regular co-host Tim Neary to answer questions about what they look for in an accountant, the cost of poor property decisions and whether or not investors can afford to upgrade their residence while still continuing on their investment journey.
All this and much, much more on this episode of The Smart Property Investment Show. Tune in now!
Do you have questions for the team? Send them through to [email protected]
Make sure you never miss an episode by subscribing to us now on iTunes! 
Did you like this episode? Show your support by rating us on iTunes (The Smart Property Investment Show) and by liking and following Smart Property Investment on social media: Facebook, Twitter and LinkedIn. If you have any questions about what you heard today, any topics of interest you have in mind, or if you'd like to lend your voice to the show, email [email protected] for more insight!
Listen to other instalments of The Smart Property Investment Show:

Episode 84:
'How I overcame dodgy builders to manufacture $100k in equity in less than a month'
Episode 83:
BONUS EPISODE: Top Aussie broker's tips for surviving changes to mortgage lending
Episode 82:
The investment strategy that could allow this 32-year-old to retire TODAY
Episode 81:
BONUS EPISODE: Secrets of the Perth market uncovered: invest now or wait?
Episode 80:
Q&A session: SPI answers all your burning questions
Episode 79:
A property investor explains how he earns two incomes on a single title
Episode 78:
The house sitting venture helping this young couple achieve their investment goals
Episode 77:
How will the government's changes to tax depreciation impact investors?
Episode 76:
SPI portfolio update: what's next for the team?
Episode 75:
How travelling cross-country helped this investor buy 9 properties in 6 years
View all episodes of The Smart Property Investment Show

Listener questions:

Simon:

Hello Phil,

Firstly thanks for putting together such a great resource and also for recently combining my two favourite podcasts in yours and The Property Couch.

I have a question relating to accountants but as I know you love the background, will fill that in first.

We are a couple in our early 40s with two boys (12 and 10).

First started investing back in 2004 but very unsuccessful and it set us back 10 years through a mix of stubbornness and poor choice.

Just after we got married and purchased our first house (Kareela in southern Sydney, purchase price $560,000) we bought a studio apartment (yes we now know!) in World Square in the Meriton complex (yes now we also know about that!)

Purchase price was $451,000, with all costs rolled to a mortgage of $472,000. This then went backwards as Meriton offloaded their last lots at $380,000.

We subsequently sold Kareela just on 6 years ago for $760,000 (8 years for $200,000 – not great, but we significantly reduced our mortgage in that time) and rolled the leftover of approx. $600,000 in equity into a new home in Caringbah South for $985,000.

World Square had done very poorly for us and really shook us when it came to investing and with my wife looking after the two kids and one income, we stopped investing (silly mistake but an emotional one). I am ridiculously stubborn sometimes and this was one of those times where we could afford to hold it until it provided capital growth, so we did just that, selling it late last year for $560,000. Yep, 14 years, centre of Sydney and just on $90,000 of massive growth leaving us with a profit after tax of $35,000 in the hand. Because of our tax situation we figured we broke even over the total time. As I said, poor outcome and one everyone is shocked at, but in hindsight the writing was there and we just didn't read it.

So rather than go back for another unit like that, we engaged Suburbanite Property Buyers through an old friend from school who put us onto them. They have worked with us over a few months and finally managed to have an offer accepted and purchased a property in Marion in SA for $530,000 which just settled.

So short version is now this:

Caringbah South: purchase price $985,000, valuation last year for investment property purchase $1,600,000. Loan $280,000. Loan at 3.9% with ANZ.

New Marion property: purchase price $530,000. Value approx. $550,000 (we were not the highest offer but they wanted a lease back and we offered it in our terms with a set rental of $395 per week). Loan at 4.17% with ANZ (property is on 830m2 but it can't be divided as it is in a character zone, meaning only new houses can be built and the blocks stay big. Already a few in the area with values around the $1m mark so we are looking for growth based on buy and develop in the area).

We are slowly getting back into property which we're loving.

As you can see, a pretty low LVR and our serviceability is basically the same as our unit was prior to selling so we are in no worse a financial position. Later this year we will again run our numbers and see where we sit to go again (not sure RE Suburbanite as I am keen to learn more from other agents as you have noted a bunch in your podcast).

So my question is this: what do you look for in an accountant and what do you expect them to offer you? My accountant has been very passive (I have to book an appointment and it is as simple as just doing the numbers for returns) and I know there are better options. I am slowly building my team (great mortgage brokers in Sage Services down here, Suburbanite or another buyer's agent), developing myself and my wife through education (you guys, Couch, Jane Slack-Smith, Property Women, Michael Yardney, Medine Simmons etc) and this is our next piece followed by a financial advisor.

Any help you can offer would be great as I have learned a lot since picking up your podcast and Munzurul sounds like he is very switched on – would love to find someone like him locally.

Thanks.

Tom and Kirby:

Hi Phil and co.

Firstly, I absolutely love the podcast – I wait for it every week. I love the no BS approach to investing.

We have been pondering a question for a while now and have been unable a come up with a confident answer so thought we'd send it though to you as we are sure a number of others out there have the same issue – should we continue to save to upgrade our PPOR or invest our current savings now?

Some key information below:

We live in Tassie, have an 11 month old girl, and are both teachers. My partner has been on MAT leave and is returning in Feb part time (55k p.a.) and will potentially increase in 2018 to about (88k). I am in a management position earning ~$98k p.a. We have a mortgage on our current PPOR and two buy and hold investments in Brisbane (a duplex with 6.4% yield, and a 4x2 house with 4.58% yield). Total LVR about 80% if we include offset cash.

We are currently in a predicament – within the next 5 years we will likely need to upgrade our PPOR, particularly as our daughter grows and is likely to be joined by a sibling at some stage. However, we are not sure whether to continue to save and build a deposit for future PPOR purchase, or use our current savings to continue to continue to invest. After speaking to our broker our current borrowing capacity is a rough $450k and when my partner is back full time about $700k (if we sell current PPOR).

Some of our options as I see them now are:

Complete chunk deals (e.g. buy, reno/subdivide, sell) to make $X to reduce current debt (via our offset) and increase deposit amount. However, I have no experience in subdivision and would need to do some serious educating – obviously a risk, although, I am extremely interested in this as a strategy and would like to do in the future when ready.
Wait and continue to save. Sell current PPOR and purchase new PPOR in 2-5 years. We are somewhat worried about over stretching ourselves with large PPOR debt and some of the negatives are not using our current equity to build wealth now, and will have to pay 2019/2020/2021 prices.
Continue to save and purchase new PPOR in 2018 with the aim of renting out – allows us to pay 2018 prices and potentially still reduce debt via savings and property tax deductions etc.

I am leaning towards option number one as it is using our current savings rather than it being 'lazy', will increase our cash deposit, and build skills that can be used in the future. However, as discussed I require a lot of educating and am not 100% where to find experts in this field, particularly in Tassie.  

We would love to hear your opinions as we haven't been able to make a firm decision and believe there are a number of possibilities.

I have attached our financial in case it assists discussion.

Thanks!

Full transcript:

Welcome to The Smart Property Investment Show, with your host, Phil Tarrant.

Phil: Good day everyone. Welcome to the Smart Property Investment Show. Phil Tarrant here, editor of Smart Property Investment. Thanks for tuning in. I've got regular co-host, Tim Neary. How are you going, mate?

Tim: Good, mate. How are you?

Phil: Good. Thanks for coming back on.

Tim: Always a pleasure, mate. Love to be here.

Phil: Well you must be doing something right, because I keep getting you back here.

Tim: You do. You do, and I'm taking that as a good sign.

Phil: Really? Let's sit down later on and I'll go through some areas of improvement.

Tim: Oh, crap. I shouldn't have said that.

Phil: No, it's good mate. It's good insights. We've invited back a guest we had on, it was probably about a month or so ago when we did our last Q&A session. Paul Glossop from Pure Property Investment. How are you going, mate?

Paul: Good, mate. Thanks for having me back on, Tim. Good to see you again.

Phil: Nice to see you again mate. Well, you've obviously done something right as well then.

Paul: Is it the jacket?

Phil: It could be the jacket.

Paul: Yeah. Thank you.

Phil: I don't even know what I'd call that. Sort of like a suede something or other.

Paul: It's fancy.

Phil: Is it suede?

Paul: I believe the tag says, "Fancy."

Phil: That's what you need. If you work in property, you've got to look fancy. Man of the people. Thanks, Paul. Paul's a buyer's agent. He's pretty active at the moment, I believe, up in the Queensland market. Are you going to give us any gems, any tidbits of information, any secret sauce that you can tell our listeners?

Paul: Secret sauce. Smoke and hickory. No, look, Brisbane's still good options. Look outside of there as well, depending on where your portfolio sits, but look, still opportunities out in the Queensland market, opportunities down south as well. Look in Canberra. Look in Hobart and options further west as we go on in the years.

Phil: All right. Well, are you talking about Perth, are you?

Paul: Oh. That's as west as we go in this country.

Phil: With Queensland, I know there's been a real spate of purchasing up there in the last sort of three/four years. I think everyone that listens to The Smart Property Investment Show, of which there is literally thousands of them, are all trying to buy up there at the moment.

Paul: Tens of millions.

Phil: Yes, there's plenty of them. Is the whole question around, has everyone forgotten the floods up in the  Brisbane area, or is that still front of mind for people? For our listeners that don't know or can't remember or weren't really in the game at that point in time, the big storms that we had five years ago ...

Paul: 2011.

Phil: 2011 or so. A lot of properties which had never flooded before got flooded and there was a real high nemesis placed on people looking at flood zones when they're buying properties. Is that long forgotten now or people are keeping it in the background?

Paul: It's probably less talked about with clients who come our way, or even less known, because of just time heals all wounds, that people start to not necessarily think about flood zones, etc. I think one thing that, even back then, people didn't really realise when you're talking about a lot of properties which never flooded previously on the 2011 time went under water, '74 was a bigger flood than '11, but there's a lot of new property that was built between '74 and '11 and as the topography of land goes and the way they changed dams, etc, a lot of water started to disperse differently. If you look at where floods happened in both different times, they flooded different areas. That's one thing that I think people sort of think about too, is don't just look at 2011 flood zones, look at '74 flood maps as well, because the different areas that flooded, agents now, as much as they should and legally should ...

Phil: Don't disclose it.

Paul: Might not disclose it. I say just due diligence is key as it is with us and as it is with insurance.

Phil: I think it's sage advice and investors, what I take from that is whether it's flood zones or other elements, might be the type of ... There might be an infestation in particular areas of termites, it might be areas to do with ground. There is a whole bunch of things that you need to consider when you're buying investment property, over and above where it's located, what the place is like, what the earning potential is. You really got to lift up the hood and understand what's going on. I guess that's a good plug for guys like you and buyer's agents across Australia.

Paul: For sure.

Phil: That's what you guys are supposed to be doing, so food for thought. Anyway, let's get onto questions and answers. This is always a popular part of the show. We try and do this once a month or so. We get plenty of questions in, Tim. Every single podcast they flood in.

Tim: Yeah, we get flooded, and can I just say right now that if we don't get to your question today, what we try and do is just get a cross section of these questions and cover them all. If you don't get your question answered, send it to us again, because eventually we'll get it done.

Phil: We'll get it done. I think we spoke about this last time, Paul, when we got together about the ... Each of these questions is probably about a thousand words, I reckon, and to be able to distil that into a really simple theme or concept for us to have a conversation around is a little bit difficult, but we'll do our best with this. Just a reminder that anything we chat about at the moment or in this podcast is just really an FYI. It's a general conversation around a particular issue or theme. It's not to be considered as financial advice. By way of a disclaimer, for any property investment decision make sure you go and see the relevant or respective financial professional. Your accountant, financial planner, mortgage broker, buyer's agent. You're going to hear some good stuff here and it might challenge your perceptions around something or it might add or confirm something you're thinking about, but this is just a general chat.

On that basis, let's kick off. Let's start with a question from Simon. I don't have a last name, but I'll lead with his first line of his question. It says, "Hello Phil. Firstly, thanks for putting together such a great resource and also for recently combining my two favourite podcasts in yours and the Property Couch," which we did recently.

Tim: Just recently we did that.

Phil: Yeah. Very good. Appreciate it, Simon. We're all about giving information. If we can turn people into better investors or hopefully help them not make those bad decisions that we always hear, that's our objective. Just for our listeners I'll try and summarise this. Simon's had a bit of a hit and miss approach to property investing. He bought in Kareela, which is down in southern Sydney, for his first purchase for about $560,000, which at that point of time I would have said was okay and he should have done all right out of that. Then he purchased an off the plan apartment in World Square, which is smack bang in Sydney CBD on George Street, by memory,

Tim: George.

Phil: Down near Chinatown. I would say that his performance in that property has been, at best, poor. Doesn't seem to be too happy about it, and I think Simon rightfully says that too much doggedness or not wanting to let go of it. He probably should have shifted it a long time beforehand. He's also bought in Caringbah South, which is not far from where he purchased in Kareela. Again, looks like he's done quite well out of that, but I think reflecting on what Simon has said here, or reflecting on his journey through property investment, he's felt a bit hamstrung and a couple of bad purchases, or particularly one bad purchase, have probably set him back quite a long way.

Let's start with that, Paul. How buying the wrong property can really stop you from achieving. It could stop you for ten years.

Paul: Absolutely.

Phil: I think that's what happened with Simon here.

Paul: Evidently it kind of almost has. It's a funny one. I don't know why it came to mind, but there's a Confucius one that I always like to use. "Man who runs behind car gets exhausted." It's a funny one for me, because it's always people going after what others are doing and when something like World Square was all the rage. That's a big, big block and it's got a lot of apartments in it. At the time there was a lot of people at the time thinking, "This is going to be Mecca for making money in property." What happens a lot of the time is people maybe get blindsided as to what actually is happening within that. As he outlined there that he bought for a certain amount and then they offloaded a whole wedge for 50 grand less than what he bought for and left in a position where he was negative equity.

As far as where the opportunities lie, I guess what the bad investments can sometimes cost, is they can cost everything. We talk about costing ten years, but with these examples you guys have written about recently with a lot of speculative purchases, not even necessarily off the plans, because I don't think that's as speculative as it gets. As we know there's a lot of regional mining stuff that has made people, quite literally, lose everything. It is far from being the discussion about how do we get back into the market, it's sort of how do I exist anymore as a viable person?

I think that is what it comes down to just know what your target is and what your goals are and don't be too greedy when it comes down to it, especially when you're building a portfolio. I think that's part of this here is that it was a first purchase and it was something that was potentially a little bit speculative at best with very hard to get comparables in something like World Square at the time. Even now, as we look through what's happening in Sydney CBD, there's pockets of there that are going high.

Phil: Well, Barangaroo's the same, right? I think a lot of people bought into this whole Barangaroo dream and already the secondary market, as in people selling these, prices are already going down. Look, we talk a lot about off the plan property or off the plan purchases, and you know what? Some people do really, really well out of it, depending your view. If you bought an off the plan apartment where I live. Someone bought that property off the plan years and years and years ago, the people that live above me, when it was brand new. That was back in 1956. You know what? They've done pretty well out of it.

Paul: They've done okay.

Phil: They've done very, very well out of it.

Paul: I know where you live. They've done okay.

Phil: Yeah, but buying into an off the plan apartment in World Square where, I'm going to guess, there's literally hundreds.

Paul: Hundreds.

Phil: Hundreds and hundreds of apartments. I'm sure that the marketing collateral that you received around that would of said it's the best ever investment.

Paul: Oh, yeah.

Phil: It's your chance to get yourself a premium, premier apartment in a Sydney location which is growing in x amount in population every single year. Once in a lifetime opportunity.

Paul: Probably some beautiful one to two thousand scale models sitting in the foyer as well.

Phil: Absolutely.

Paul: Lots of expensive stuff.

Phil: I can see why people sometimes get pulled into that. It sounds a bit glamorous to own a studio apartment in the city. You tell your mates about it. "Oh, if I buy it today, I only need to put a deposit down. It's not going to be built for two to three years and it's going to be worth ten times more." This is the spiel you're going to get. I don't want to get into off the plan apartments. We talk about it a lot, but if I hear off the plan my red flag normally goes up. Some excellent off the plan purchases out there. You just need to know why you're doing it and how you're getting it.

Paul: Absolutely.

Phil: Let's move away from that. Essentially, there are a couple of things moving in unison here. Simon, who has had a bit of a piecemeal approach to property investing. I think he's been reactive rather than proactive and it says a question around goal setting. I think what Simon's probably realising here is that he has probably his stubbornness, and he says it himself, his stubbornness probably stopped him from making the hard decisions that he needed to make at the right point in time. Paul, what's your thoughts on this, mate? You see it all the time, where people, they've made a wrong decision, they're stuck with a property. Often it's times to cut your losses and run and free yourself up so you can keep going. Sometimes you need to actually sit there and understand, is this asset worth holding? This comes down to, his real question here is around the role of the accountant in this. Whose responsibility is it to make a call that time to cut your losses and run?

Paul: Ultimately, it's whoever's got the title or the deed to the property, ultimately, when it comes down to it. I think one thing that comes with that is that everyone knows themselves, hopefully, or maybe your significant other might know you better than you know yourself, but you typically know yourself as good, if not better, than anyone. What that means, I think, ultimately, is that you know when you're probably willing to be stubborn and willing to say no to the sake of something that gets in the way of objective advice and someone who's probably got a little bit more experience in what you're trying to ask the questions of than you do. It's letting your own personal objectives and biases get in the way of a good decision. That's what I'd always say is that if you are biassed one way or another, then try to find someone who's objective and you trust their experience. Get their opinion and react in a way that's going to be in accordance to what you can see is factual rather than just emotional.

Phil: For our listeners who are reading the full question here, you can see what Simon's telling himself what he needs to know and that is he probably should have gone and got that advice a little bit earlier and an accountant was probably the right guy to tell him that.

Tim: He says he's building a team here. He also, as you say, he points out that he is, and he says, "I'm ridiculously stubborn sometimes." To your point about knowing yourself and getting the right goals, when he's building the team, and I suppose other investors do the same thing, know who you are and build a team that's going complement who you operate normally and naturally.

Paul: Completely agree. I'll give you an example about myself. I sat down with my accountant earlier this week and I've set up three quarterly meetings for the rest of this year, because we've got certain objectives myself to invest in. I know if I can run ... I'm running the numbers every other week, it feels like, from my own portfolio where my cashflow sits and I know what I can do, but I don't know really if it's going to be the best aspect for me to go down given what my end goals are. For me, it's sort of saying, "Look, I know property inside and out, but what I don't really know as well as I could is structuring and when I should and shouldn't pull the trigger." That's what I want someone else to just tell me how it is. Care about my outcome, but don't care about my emotions. I want someone to tell me how it is.

Tim: Then you've got to believe them when they tell you.

Paul: Correct, and be prepared to pay for that advice. Don't expect people to give it, because when people want to give it for free there's someone else ...

Tim: Good point.

Phil: Yeah, go with off the plan apartment in World Square. I think, Simon, the point I'd make with this is that I think you're one of the fortunate ones. You get to have a second go at this.

Paul: Correct.

Phil: A lot of people that make the wrong buying decision are actually stuck forever and they can't move. Could be 10 years out of the game. Could be 20 years out of the game. It could be even worse than that. It could be fundamental collapse in your finances and bankruptcy.

Tim: Out of the game.

Phil: Out of the game. You're fortunate that you get to have a second chance at this. I think you're going into this a lot wiser, a lot more prepared, and also probably a little bit more in tune with your own personal dynamics. Those, I guess, internal prejudices or that internal dialogue that you have which stops you from doing stuff or stops you from making the decisions that you need to make. I think the good point is that you're, as Tim said, building a team around you and you're looking to find the right people to provide you with that advice.

In terms of your specific question about what do you look for in an accountant and what do you expect them to offer you, I think what Paul just said around be prepared to pay for advice. You pay for good advice, so your expectation from your accountant is that they will provide you advice which is in your best interest, not in someone else's best interest. You need to be looking for that independence. If your accountant starts offering you potential properties that are probably worth buying, probably not the accountant you need to be with, Paul.

Paul: Completely agree. I think you want people to be specialised in what they specialise in. If someone wants to be a Jack of all, typically they are a master of none, and that's the problem. Also, I think look at where the bias is. Even if someone's going to refer you to someone else, make sure you know why and what's in it for them. I'd ask them the question. Be open, up and out, saying, if they're going to be saying you should speak to this financial adviser or this broker or this buyer's agent, try to make sure that full disclosure's there. If they've got nothing in it other than your best interests at heart, then great. That's what you want.

Phil: Well, they'll tell you. Anyone who's hiding anything won't tell you or find a way to try and skip it.

Paul: Correct. That's what you want them, to be upfront.

Phil: In terms of specifics with an accountant, I can speak from experience. My accountant, I've spoken a lot about this on the show before, he's a property investor himself. He has a large portfolio. He's been at it for probably 12/13 years. Can't remember exactly. He lives and breathes property. He's technically a very competent and capable accountant. I use him solely to look after my properties. He's not my corporate accountant. He's one of the best in the business. I trust his insights. I trust his knowledge. Trust his expertise and the reason why is that he's got a lot of experience. He's been there with skin in the game himself.

When I look for an accountant, if I was going to offer my recommendations on how to find an accountant, make sure they're a property investor, number one. Number two, find out how much they're going to be charging you and why they're going to be charging you that much. What that means is, what is the breadth or depth of their service? You need to set expectations really early on about what your accountant can do for you. Now, that can be as simple as, "Hey, send me all your," what do you call them? Invoices for the year and he'll just quickly do your accounts towards it and you can maintain or manage your compliance in terms of tax. An accountant can go all the way through the other end and be your eyes and ears and guidance mentor to help develop and structure a portfolio which is going to provide in wealth creation. Anything to add, Paul?

Paul: Be prepared to say that quick is not always good with an accountant. If people just want to use an accountant from a property perspective to lump in what they're doing from a PAYG end of financial year, do your accounts, try to get you as much back on your rebate as possible and then lump into that same discussion your property, you're probably not going to get much more out of it than what you'd expect to get out of it. That is for someone to just crunch numbers on a depreciation schedule, figure out your income versus expenditure, and give you a net number at the end of it.

Phil: You can you do that all on ... There's technology platforms that can do that right now.

Paul: I was going to say. You can do it yourself. I mean, there's nothing stopping people from doing that yourself. What you need is someone to strategically say, "Why are you buying this next property? What is this property sitting here? What is your end game? What are you going to do next? Who else are you working with? How much have you got disposable income?" and forging plans. You want them to work with others as well. You don't want them to be saying, "You should buy this property next," or "You should go work with this person, because they're going to be really great at figuring out how to get you some better insurances."

Phil: An accountant probably shouldn't be recommending individual properties. I look at the relationship I have with my accountant. I'll let him know what I'm looking at buying and he'll stress test or challenge the purchase based on our long term goals and aspirations in property.

Paul: Perfect.

Phil: That's what I expect an accountant to do. Yes, he can do all the other stuff, all the compliance stuff, the nuts and bolts stuff and tax returns, but for me he's invested in my long term goals in wealth creation through property. I think that's probably a fundamental thing with an accountant. If you can't feel confident enough to have those conversations with your accountant, that's probably not the right accountant to have.

Paul: Absolutely.

Phil: Good. Tim, anything to add, mate?

Tim: Just what came up for me there, which you said in the beginning, was be prepared to pay for it and then believe him, trust him.

Phil: Trust him.

Tim: He's got your best interests at heart and if he says something, then you go with it.

Phil: Yeah. I think if you're shopping around for an accountant, I think you should probably try and see quite a few of them. You need to be comfortable in your relationship. It's got to be an open relationship. You need to be comfortable and the dialogue needs to be easy to have. You've got to be happy in the way in which they communicate with you. Some accountants might just want to talk on the phone. Some accountants might want to have monthly meetings. Some accountants might want to communicate via SMS. All those little things need to be in a position which makes you comfortable to communicate with them to get the absolute best out of the relationship.

I hope that helps, Simon. Contact me, [email protected], if you've got any other questions around it. I'm happy to have a chat with you if you'd like about my experience with my accountant and what I like and what I don't like. By and large, my accountant's a good guy. He does it well and I think he's probably an accountant that most people can probably try and emulate.

Next question is from Tom and Kirby, who also absolutely love the podcast and they wait for it every week, Paul. I love the no BS approach to investing. That's what we try and do. Well there's no bullshit in investing anyways, right? I talk about this all the time and I don't want to sound like a broken record, but investing in property's easy, right? It's not a hard thing if you do everything correct. It's about long term goal setting. It's about understanding why you're investing in property, what your rationale for investing in property is, whether you're comfortable investing in property versus other asset classes. Then there's the actual mechanics of property investing, so going out there and getting the job done in terms of long term wealth creation. For some people, they want to spend all weekend or every evening looking at properties on realestate.com. They want to go and go through 10 different open houses every single Saturday. I don't want to do that stuff. I'm happy to pay for advice.

Tim: Mate, that's the pay off line that we should have on The Smart Property Investment Show.

Phil: It should be, shouldn't it?

Tim: The no BS approach to property investment.

Phil: No BS to property, and it should be that way. If property investing starts getting complicated or you don't understand it, it's probably too much for you.

Tim: That's a red flag, isn't it, going on there?

Phil: It's a red flag.

Paul: Bingo.

Phil: It is a red flag.

Paul: If you don't understand, don't do it.

Phil: Tom and Kirby's situation. Again, we'll put this up online so go and check it out. It's quite a long question, but to summarise it, looks like they're in an interesting period in their lives. Both teachers. They've got a young kid, 11 month old girl. Wife's about to come off maternity leave. They make a pretty good income. They're looking to, I guess, have their cake and eat it as well. They're looking to upgrade their principal place of residence to, I guess, sustain that nice family environment and grow and evolve as their child gets older. Running in parallel with that is that they're looking to maintain a property investment journey looking for long term wealth.

Tim: They're at that stage now, I think we talked about it at the last time when Paul was with us, about that second phase once the properties have matured and they can move onto something new. Weighing up their options.

Phil: Yeah, it is. Sounds like you want a nicer house to live in, which is cool, and you're wondering whether that should come at the expense of investing in property. This one's a bit of a tough one. I guess, your principal place of residence, and Paul I think you spoke about this beforehand. You were going through, was it last podcast where you were going through the process of looking to potentially put the brakes on your own property investing to buy a principal place of residence because you have a young family and growing family. You've got these different drivers, you know? Do I want to have this really nice home environment with a much nicer house, which is probably better conducive to better home life, more socialising and stuff, at the expense of investing in property? How did you weigh up that decision, because it's very similar to Tom and Kirby here?

Paul: There is a lot of probably more very specific to their personal circumstance, rather than being property investing's a very numbers driven game. Sometimes when it comes into principal place of residence it takes the numbers and the emotion right into it, in the sense that they've got two investment properties already in the background, which is great. That's one thing that looks like it's set there, and I think that's part of the discussion and say is there an opportunity to hold, sell, upgrade their own property, et cetera? When it comes down to saying what's the most important thing, would continuing our investment journey or is it going to be buying our principal place of residence? Typically, you can't do both simultaneously, unless you're very, very equity or cash rich. What that means is you have to make a distinctive decision.

Now, there's a couple of options. As we've talked about, I think I wrote an article for you guys on SPI a few weeks ago basically talking about the rise and rise of rentvesting and what that means for people in this country and what is expected and the norm, but when there's kids involved, it does change the paradigms. Is rentvesting really what you want to do and the security that comes with that? The question comes, look you live in Tasi. They've got a combined income that looks like it's going to be somewhere in the vicinity or about 180, 190k a year. No disrespect to Tasi, but you've got an average house price down there of $4-500,000. When you're talking like that, you're talking two/three times earnings. That's an enviable position to be in. If you're going to go buy an upgrade, even if you're upgrading into the $6/7/800,000 price point in Tasi, which will get you a very, very nice property, you've got to think that you're going to be in a position then that you're still only going to be in a position, likely, that you're probably a 10 to 15 year pay off your mortgage scenario, which is for a lot of Australians a very, very good position to be in.

Now, if you could say that that's what you're going to tackle first and then you're going to say, "Let's just get that done and executed," likely you're not going to be in the position where you've got a huge mortgage against you and all of the sudden the banks are going to shut the gate. Now, we don't know your specific details about how much you want to buy and what your total LVR's going to be after you buy that house, but I could likely say that you're still going to be, with an income of $180,000 and two investment properties that are 80% LVR or better, you're probably not in a bad position to be able to go and execute that. Is that going to delay the opportunities that you earn elsewhere? Absolutely. It is a compromise and you're not going to likely be able to go do both.

However, if you can do one, do it sensibly and there's nothing stopping you from buying a principal place of residence and looking to add value and re-accessing equity out of that to be able to utilise to go and invest again either. I mean, don't just treat it to say if you buy a principal place of residence then investing's done. Treat that as an investment, because you've seen, firstly with your first principal place of residence purchase, that it's actually going to end up being a property that you're going to transact. Now, you might even think about hanging onto that property. It might not be an equation that you sell and buy. You might be able to hang onto it, utilise equity, and that's your next investment.

Phil: For me this is a question around return of capital, right?

Paul: Correct.

Phil: If I wanted to buy my principal place of residence in Tasmania. Let's take not the family hat on. Let's talk about the property investor hat on. For me to tie up x amount of money in the Tasmania market is going to deliver me x amount of growth. Now, am I able to leverage that money more effectively in other markets, or in multiple markets? If I buy a principal place of residence in Tasmania and let's say they go to the nice stuff. You get waterfront for, how much in Tasi? 800?

Paul: 7/800 gets you waterfront.

Phil: What is the speed of growth for that property from a capital value moving forward versus if I use that same amount of debt to buy two or three properties in different markets and what the return of that's going to be? A couple of decisions to make here. One is, can you, there's so many different moving parts, but can you stay in your principal place of residence right now without upgrading to a new one for a period of time and use that cash to put it into markets which is going to give you an increased equity that you can draw down over a period of time? Can you do that? Yes or no? Potentially, you probably need some advice around it, but what is the benefits of that outweighing a better family life immediately in a new principal place of residence? The question for me would be, how much different is it going to be in a new principal place of residence? Is it going to a wholesale shift or is it just going to be the same but a bit nicer? I've got a bit of a nicer oven. The kitchen's open plan. It's better for having friends over. These are decisions that you need to really thing about.

From the question that you've sent us, Tom and Kirby, you're leaning towards your option number three, which is continue to save and purchase a new principal place of residence in 2018 with the aim of renting that out allows us to pay 2018 prices and potentially still reduce the debt via savings and property tax deductions. With that, Paul, so what they're looking to do is to buy that principal place of residence in 2018 and then using that as potentially an investment property moving forward is what they're getting at there.

Paul: When they say the aim of renting out, I'm assuming they might mean renting out their existing place in Tasi, or renting the property that they're going to purchase maybe? I think, one thing that is that other thing they've highlighted here is, are they nervous about holding off three or four years and paying 2020/21/22 prices? The beauty of it is is that as long as they're upgrading somewhere relatively close by, is that if they've already got exposure to that market and they're nervous about losing out because they're not in that market, if they hold out and go and invest elsewhere they've still got skin in that market. If that market grows like they're nervous about it growing and they invest elsewhere and hold off three years, then they've actually still got skin in that game. Their asset there is going to increase in value. Now, if they choose to transact, then they're not going to lose out as much as if they just went and rentvested for the next three or four years.

Phil: Yeah. What we don't know is that where they currently are, where they're looking to buy, is actually a good place to be.

Paul: Correct.

Phil: We just don't know.

Paul: That's the key. If they're transacting in the same suburb or same town, then it would be probably same same, but different, but ultimately if they're going to be going complete sea change or tree change, then you just don't know.

Phil: I guess my summary of this is, you guys got to do some soul searching. You've got to work out what's more important to you. Is it wealth creation through buying additional investment properties or is it about the way in which that you want to live your home life? That's a decision only you can make. Can you have your cake and eat it as well? Can you buy a principal place of residence in a really good performing location that's going to give you capital growth initially with the view that is there an upside on it? Can you buy that principal place of residence and then potentially move out after a period of time, use that as an investment property, start renting? You've got the six year rule around capital gains tax also, which is something that you need to consider. I'd sit down with an accountant and actually play the scenarios out and only then are you really realise what the best approach is.

Moving straight on. This has got to be a real quick one. We received this question via social media from Harji. Did I get that right, you reckon?

Tim: I think that's it. Harji.

Phil: Nice. Also loves the podcast. Thank you. My question is surrounding how to go about finding gems in a market. Paul, this is something you could probably answer?

Tim: With the right guidance you've heard today.

Phil: This is the bazillion dollar question. This is what everyone wants.

Tim: Everybody pay attention.

Phil: For me, how do I find gems in a market? I don't go and find gems in a market, I pay someone to go and do it. I've got a really good buyer's agent. Paul, look, you do the same for your clients. They pay you for the purpose of finding them gems in a market.

Paul: Correct.

Phil: Outside of the fact of using a buyer's agent, how can people go about doing it themselves?

Paul: I think it's two-fold is gems in the market. There's two different things I always look at is saying what market are you buying in and what is the gem in that market? What are the comparable sales working for in that market? You can buy in a market that might be cheap. That market might be a dud. That's probably the first thing I'd say is that the market is key first. Before you start talking about property, obviously you want to talk about what the hell is your strategy and why are you buying any type of property and what kind of property do you need. Then, once you've got all that ironed out and you know what you've got to spend, you know what type of property you want to be buying and the suburb, that suburb should do the majority of the heavy lifting. The property itself then, you've got to really figure out okay, what is going to be the most in demand product in that area, and then from there start to get your relationships ironed out. That is key. That is how we predominantly get off market opportunities is relationships with multiple agents within those markets who have stock they have to shift for whatever reason, and that's when you get the opportunity to buy well, buy cheap and buy quick.

Phil: You make some good points there about the location and then the property, et cetera. A lot of it's going to be based on your budget as well. Harji's already got ... He's 24 years old, got one property under their belts. Your earning potential and your ability to service debt is going to influence how much money you have to buy a property in and your mortgage broker should be able to help you with that, or the bank if you want to go directly to them. I think a point I'd pick up from you, Paul, which when people ask me why I use a buyer's agent versus doing it yourself. A buyer's agent costs money. It's fee for service or a good buyer's agent should be fee for service. If they're taking a commission, ask them. What you're paying for in many ways is, obviously the knowledge, expertise and skills, but you're paying for relationships. The best properties, the gems. Let's use Harji's term. The gems in a marketplace typically don't hit realestate.com.au. It's the buyer's agents that have those relationships that pick those up for their clients.

How hard is it, or how much work does it take to maintain ... I don't know how many real estate relationships. You must have hundreds of real estate relationships. It's pretty much all day on the phone talking to these guys, isn't it? It's a full time job.

Paul: Yep, and if it isn't, then that's how you're selling yourself short. If you are going to be out there and doing it, and trying to find that gem, be prepared to syphon through the BS when you go, because very agent has their own objective and their own agenda. They want to move that property, because that's what they get remunerated on. The beauty about sitting on the other side of the ledger is you don't need to buy every one of them. It doesn't make a difference if I buy one property versus the next, or I hold off till I get the tenth. The outcome for me is the same, and all of it is making sure that the property type and the comparables make sense on paper. That's the key too, is just try and get your proverbial radar under wraps and understand that person before you start to listen to what they've got to say. Figure out what they've sold recently. Ask them to give you some comparables. If they're going to say this is cheap, tell me why it's cheap and tell me what else I should be looking at to compare it to so I know it's cheap.

Phil: Maybe one for you, Tim. The job of a real estate agent is to sell property on behalf of the vendor and typically it's to sell it for the maximum they can sell it for as fast as possible.

Tim: With the vendor's interests at ...

Phil: With the vendor's interests. They want to sell the property as quickly as possible for as much as possible. For the real estate agent, they get paid their commission quicker. If they do a good job there's a lot of goodwill around it, referrals. Good agents generate most of their business from happy vendors.

Tim: That's right. They get the reputation in their local catchment area, because they're the ones that get the property sold quickly.

Phil: Best price. Fastest. Nice to deal with. Professional, et cetera. Finding gems in a market, yourself, then. A real estate agent would prefer to probably have a smaller number of relationships with buyer's agents that they know are serious, versus a property investor who's just first time, second time, digging around trying to get the best price possible. To look at this as a pragmatist, if you want to find the best gems in a market, you need to be tight with the real estate agents.

Tim: With the real estate agents.

Phil: You're up against it, because you've got a lot of competition in that space. You're up against professional buyer's agents and a lot of buyer's agents don't operate in a lot of markets, but you'll find that the investment markets which are the most attractive is where most of the buyer's agents will be acting.

Tim: That's right.

Phil: You're up against professional guys who know the game and know the people, have established relationships. You're up against it. You're up against if if you're going in solo.

Tim: Yeah, mate, and we hear this from the real estate agents all the time as well. They know when they've got a good property and, as you say, they want to get it sold, they want to get that thing off the market. They know with buyer's agents that they're dealing with serious buyers, but when they get people just walking through the door, they don't know what they've got. They don't know whether they're tyre kickers. They don't know whether they're serious. They don't whether they might be vendors themselves that are just checking out the markets.

Phil: Bird in the hand is often ...

Tim: Two in the bush. Yeah. They like good work to work with the buyer's agent. Serious buyer.

Paul: I mean, if you were to crystallise it, that's really where your challenges are. I'll give you an example. We work with one agent at the moment up in North Brisbane. I won't tell specifically, but we probably, within the last four months, have bought 35 properties through him alone. Now, is he likely to give someone who says, "Look, I'm in the market for this," as compared to me saying, "Hey, we're in the market for this"? Who's he going to give a call? Well, every single time we get the call and we'll get the call off market almost every single week from that same agent for properties which we know fit the bill. We'll run through. Look, majority we still don't buy, but ultimately we know when he has to shift, because it's not just him. This is the other part when it comes down to it. You can have a relationship with a real estate agent, but where the true relationships are powerful is with the principals and the guys who manage 10 guys, because that's when the value of you saying, "Look, I want to buy x amount of properties with pre-approved clients looking to buy these types of assets." It's not that person I'm really wanting to talk to. It's them telling everyone of their employees, saying, "If you've got any of this stock, tell me. I go to them." That's when your power of one equals power of 10 really, really quickly.

That's a gem as well. I'd say speak to the source, don't speak to the agent. Try to figure out who runs the show and then tell them what you actually want, because they're the ones who are going to tell more people and then ultimately you're getting more people to work for you for the sake of talking to one person.

Phil: Yeah, that's a good point. Another way I'd look at this also is some of the best properties that I've purchased for my portfolio never hit the market. You get it before it hits the market. It's just I got a phone call saying, "Phil, I've got this. Needs to sell today. I need an answer. Do you want it?" I'll go, "Yes," or "No," and it'll be based on whether I'm ready to buy or not. On the flip side, and the best properties typically aren't on the market very long, you know. Agents want properties off their books. If they start languishing on there for one month, two month, three months, they turn into dead ducks and then they start getting shifted around and moved around to different agents. It just influences the perception around the sale.

On the flip side of that, stuff that's been on the market for six months, nine months, et cetera, often there's a reason why something sits on the market for that long. Sometimes it's just really poorly marketed. Sometimes the agent that's representing the vendor is not good at their job. Sometimes some of the best gems I've got also are stuff which no-one's wanted. The dogs. The dogs of the market.

Tim: That is interesting.

Phil: It's taken my buyer's agent, their expertise and skills, to actually contact this person and go, "Mate, this is so far off the mark. I've got a guy here who will buy it. What's the vendor's situation?" "Yeah, really needs to get rid of it." "Okay, we'll pick it up, but this is the price," and it will be some desperate price. You're getting stuff at both ends. Have you picked up much stuff like that, Paul?

Paul: Absolutely. I'd say, look, it's probably 80/20 as far as off market versus on market, but the stuff on market is not usually ... It's always asking what's the motivation? If they're just trying to sell, they don't really need to know, or they don't need to sell here and now, but then, like you said, there's a couple of key things you look at. One that we just picked up for a client, about to settle in about two weeks, is a classic one that I've come to mind. Divorcee sale. Husband's moved out. Wife's been left in there for probably the last eight or nine weeks by herself and it's obviously a very messy situation, but the house is a pigsty. It's a pigsty because they've already come to an agreement in the settlement. She doesn't care. The agent can't influence her, because she's actually going through a really tough time.

All of a sudden you know that anyone who's looking at that property, not even before they go through the front threshold, the lawns are a foot high. Everything, and I'm talking everything, is a problem with that, so you know full well that anyone who's looking, and it's a very owner occupied area, there is no-one buying that from an owner occupier perspective. It was on the market from one agent, to your point, Phil, one agent for about six weeks, another agent for about four weeks, then the last agent gave me a call straightaway, says, "It's been on the market for 12 weeks. Started at 350. Picked it up at 315, plus we're getting them to do additional works to it." That's a classic example of how it languishes on a moving market, but it's not selling. More so for the reason that originally the price they wanted was way off, and secondly, the owner didn't want to do anything to help them.

Phil: So it's poorly marketed, number one, but number two, your experience, you can actually give the vision for what this can be. A lot of people look at stuff and go, "Oh my God."

Paul: Where do I start?

Phil: You probably look at it and go, "5000 bucks, mate, this place is going to look fresh as you like."

Paul: Absolutely, and also, I mean, it's beyond that as well. Understanding the motivation can also mean that you can actually get them to do it and as part of settlement that's where it starts to become really key in negotiation is saying, "Yeah, there's a vision here. A lick of paint. Flooring. Do the lawns and a bit of lawn maintenance. This place is fine. It'll rent every day of the week and long term there is low maintenance." If they're really motivated and no-one else has asked them the same question saying, "We'll buy it at this price, as long as you're prepared to do x amount of works, and I want receipts, and I want it done prior to settlement." It's a take it or leave it scenario. Ultimately, that's the negotiation that you want to be looking at going into and you know that if they're seriously motivated, you can get these things done.

Phil: Good advice. Tim, anything to finish up with, mate?

Tim:  Mate, just another thing we were talking about a little earlier was a real take away for me around knowing yourself, getting yourself a good professional team in there, people that you can trust, and then taking their advice.

Phil: That's good. Okay. Thanks for tuning everyone. Remember to check us out, smartpropertyinvestment.com.au. Any questions or if you'd like to appear on the show, or any questions for Paul, contact us [email protected] We're on all the social stuff, Facebook, Twitter, LinkedIn. You can follow me on Twitter if you like @philliptarrant. I'll let you know what I'm up to when it comes to property. If you want to find out what Paul does, Paul, what's your website?

Paul: It's purepropertyinvestment.com and you can catch us on Facebook as well.

Phil: Good one. Thanks for coming in mate. Appreciate it.

Paul: Thanks very much. Appreciate it.

Phil: Tim, good one, mate.

Tim:       Thank you, mate.

Paul:      Thanks, Tim.

Phil:       Pretty cool. Sweet. All right. Thanks for tuning in. We'll see you next week. Bye bye.

 

Thank you.

Your enquiry has been sent to a local Aussie Mortgage Broker.

We will be in contact with you shortly.

Opps.

error occurred.

Unfortunately Aussie cannot attend to your home loan related enquiry at this stage as you must be a citizen or permanent resident.

Do you need help finding the right loan for your investment?

What Aussie do for you:

Give expert mortgage advice to help you find great investment loan deals
Help you maximise return by lowering financing costs
Save you time and effort by helping with the paperwork

Top Suburbs

Highest annual price growth - click a suburb below to view full profile data: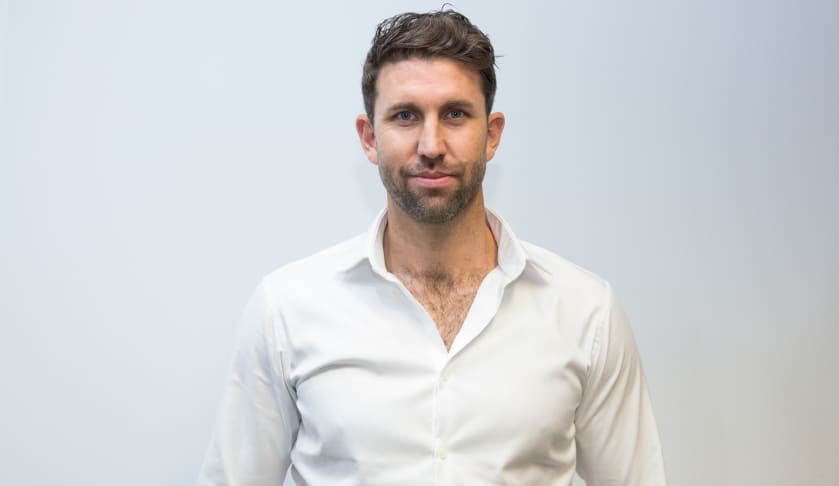 Written by Tamikah Bretzke