Cameron Pass says it was his passion for construction that spurred him to physically build out his investment portfolio, and that by doing so, he was able to identify – and benefit from – the "higher purpose" of each property.
He joins host Phil Tarrant for this episode of The Smart Property Investment Show to outline his buy, build and hold strategy, explain how he's built each property to earn him two incomes on a single title, as well as share his thoughts on how other builder-investors can benefit from this strategy and pay their debts off faster!
You'll hear all of this and much, much more in this episode of The Smart Property Investment Show – tune in now!
Would you like to be on the show? Email [email protected] today!
Make sure you never miss an episode by subscribing to us now on iTunes!
Did you like this episode? Show your support by rating us on iTunes (The Smart Property Investment Show) and by liking and following Smart Property Investment on social media: Facebook, Twitter and LinkedIn. If you have any questions about what you heard today, any topics of interest you have in mind, or if you'd like to lend your voice to the show, email [email protected] for more insight!
Suburbs mentioned in this episode: 
Plumpton
Glendenning
Oakhurst
Mount Druitt
Related articles of interest:
An investor shares how he earns two incomes on a single property
Most affordable suburbs in capital cities revealed
Housing affordability measures may not help Sydney buyers
Property industry reacts to housing affordability measures
Listen to other instalments of The Smart Property Investment Show:

Episode 84:
'How I overcame dodgy builders to manufacture $100k in equity in less than a month'
Episode 83:
BONUS EPISODE: Top Aussie broker's tips for surviving changes to mortgage lending
Episode 82:
The investment strategy that could allow this 32-year-old to retire TODAY
Episode 81:
BONUS EPISODE: Secrets of the Perth market uncovered: invest now or wait?
Episode 80:
Q&A session: SPI answers all your burning questions
Episode 78:
The house sitting venture helping this young couple achieve their investment goals
Episode 77:
How will the government's changes to tax depreciation impact investors?
Episode 76:
SPI portfolio update: what's next for the team?
Episode 75:
How travelling cross-country helped this investor buy 9 properties in 6 years
Episode 74:
How this investor plans to double his portfolio within 10 years
View all episodes of The Smart Property Investment Show

Full transcript

Phil Tarrant: G'day, its Phil Tarrant here. I'm host of The Smart Property Investment Show. Thanks for joining us. It's always good to get together each week to explore property investing and it's an interesting market at the moment.

If you've been tuning in recently, we put a bit of emphasis on some of the headwinds borrowers are facing in terms of securing bank finance. Obviously APRA and other related regulatory bodies are trying to put the brakes a little bit on mortgage lending and putting some restrictions in place of banks and other lenders to try and slow borrowing to investors. So we're all feeling a little bit. We've explored a lot of the challenges lenders are facing and also borrowers are facing and a need to be right on top of your finances right now if you want to continue to invest in property.

Just because lenders don't want to lend money doesn't mean it's not a bad or a good time to get in property. The market is awash with opportunities if you understand what you're trying to achieve and how you're trying to achieve it.

We've got some feedback from quite a lot of investors who were quite scared after listening to a podcast we did recently on how these APRA changes might impact investors. Don't be scared. Just be educated. Be armed and forewarned that it might get a little bit tougher to secure finance but if you're doing the right things you should be okay. If you're worried and you're not too sure what's going on, go and speak to your mortgage broker. He or she will be able to give you all the information you need to know.

Today a topic that I always love is just chatting with people who are investing in property. We have asked Cameron Pass in the studio to come and share his story. Cameron how are you going?

Cameron Pass: Good. Thanks for having me.

Phil Tarrant: Chatting just before we come on air, I said, "I don't really know how we're gonna take this podcast." I don't know anything at all about your history as a property investor and that's where I like to be so we can learn on the fly. It allows me to be sort of inquisitive. Did you tune in to the podcast we did around these APRA changes and how it might influence investor borrowing. What's your thoughts on all that?

Cameron Pass: There's definitely good points and things to be weary of about all of that. I think the general overtone I get is, if you're doing deals that are sound and you're being smart with your money about not overextending, then there's still a good solid future for lending and the APRA changes. My view on them, I agree with them. I think there's plenty to be said about the measures that are being taken but at the same time as an investor, it's not something that would necessarily make me stop investing.

Phil Tarrant: I think, and this is our, I guess, conclusion when we spoke of that and I spoke of that with our mortgage broker, Ross from Aussie in Parramatta, our conclusion was it makes sense what they are trying to do. If you need to borrow above 80 per cent, it's got to be really good reason why. Lenders are assessing your serviceability at 7 plus per cent. You should probably be doing that anyway. It just gives you some fat, should markets change or should your circumstances change. So, I'm not too concerned. Yes, lenders are being a lot more diligent in the way they're assessing you, that's not a bad thing because a lot of people maybe shouldn't be investing in property that are investing in property. But your points around ... You know, it's good that you see it all the same way.

Your journey as a property investor, let's go back to where it all began. How long have you been investing for now?

Cameron Pass: We've been investing for three years. Just as I was going through uni, at that stage I was really starting to get a flavour for it. Doing research and trying to see what's out there. It wasn't until after that that we actually needed to get our own place to live and that's how we started in property per se. Then from there, it's grown into investments.

Phil Tarrant: So, you talk about 'we', who's the 'we'?

Cameron Pass: My wife and I.

Phil Tarrant: Okay. You've been married long?

Cameron Pass: Three years.

Phil Tarrant: Three years, okay. So straight out of university you got married?

Cameron Pass: Thereabouts, yeah.

Phil Tarrant: Cool. Did you meet at university?

Cameron Pass: Yeah. My girlfriend at the time, she came to my graduation.

Phil Tarrant: Okay, that's cool. So did you buy a principle place of residence to stay?

Cameron Pass: That was our first property purchase. That's why we bought a block of land and built a house. Then the others have stemmed from there.

Phil Tarrant: So, you still live in that same place?

Cameron Pass: That's right, yeah.

Phil Tarrant: So that's your home?

Cameron Pass: That's right. For the moment.

Phil Tarrant: For the moment, that was three years ago, when was that?

Cameron Pass: That was end of 2013.

Phil Tarrant: Where did you build?

Cameron Pass: That one is in Plumpton.

Phil Tarrant: Okay, so Plumpton which is near Riverstone, Mount Druitt, that sort of area?

Cameron Pass: That's right.

Phil Tarrant: Probably more Riverstone isn't it?

Cameron Pass: It's sort of, the bordering suburbs are Oakhurst, Dean Park, Glendenning industrial area's just the other side, it's adjacent to the M7 in Sydney there.

Phil Tarrant: Yeah, I know where it is. So you've probably done pretty well in that if you built in 2013. So you bought the land in 2013?

Cameron Pass: Yeah, that's right.

Phil Tarrant: And built in?

Cameron Pass: Shortly after that, 2014.

Phil Tarrant: What were your total establishment costs?

Cameron Pass: The land, $291k. Our build was about $300k by the time you add the rest of it in, so just under $600k.

Phil Tarrant: The valuation on that? It's probably gone up, I imagine.

Cameron Pass: Yeah it's about $750k – it was valued about nine months ago.

Phil Tarrant: So that's a bank valuation?

Cameron Pass: Yeah. That's different to the real estate valuation.

Phil Tarrant: Did you build that on a ... Because I know that used to be semi-rural, rural property out there, so these are new developments coming through I guess, west of the Ponds Way which is sort of the same belt of properties.

Cameron Pass: It's an interesting one. The road had been marked by council for a while, but it was only maybe 5 years ago that they actually developed it. They put the services in up to where the M7 is and that's when they released the land there.

Phil Tarrant: How far are you from the new train stations going in? Probably, that's probably the closest road?

Cameron Pass: Yeah. We're probably still a fair way off from them. The closest station to us is Rooty Hill, on the western line.

Phil Tarrant: So you get straight to the city from there.

Cameron Pass: Yeah.

Phil Tarrant: That's pretty easy. So, you built a property there and you've purchased some investment properties since?

Cameron Pass: Yeah, since then in 2014, we went and got another block and we built a house with an attached granny flat there.

Phil Tarrant: So you got one big house which has got a...

Cameron Pass: A with a high wall. So that's in Spring Farm down in Camden Council. What we've done there, it's just a single storey house with a single bedroom granny flat. The strategy behind that was for not much of an extra build cost, you can get basically a second income from that one property.

Phil Tarrant: What was the total build cost for that house and land?

Cameron Pass: At the time, we got the land for $310k. We got the construction sorted out for about $330k, so all for about $640k.

Phil Tarrant: It's tracking quite well in terms of valuation?

Cameron Pass: Yes. The last valuation on that was over a year ago and that was at $800k.

Phil Tarrant: So let's have a chat about yield on that. So you've got two incomes coming through? One for the main house and one for the one bedroom unit or granny flat, whatever you want to call it. What are you getting for both of those?

Cameron Pass: It's a four bedroom house, double garage. That rent's typically in that Spring Farm locality, it's about $550. For ours, we've accepted $500. You lose a little bit of that rent having a secondary dwelling attached – it's sort of seen as something less desirable. So that's renting for $500 a week and then the granny flat's $350 a week, just for a single bedroom.

Phil Tarrant: Pretty good. Have they got different accesses, different yards?

Cameron Pass: We designed it so that the second dwelling's got a street facing front door, its own walkway is completely private. It's got a car space for itself as well.

Phil Tarrant: Whose idea was it to do something like that?

Cameron Pass: I had seen that there had been granny flats around and heard in the media, so I was very interested in it. Then, I'd realised that it could be done as a complete construction at the same time. That's when we thought, yeah, that's going to be what we're going to do.

Phil Tarrant: Did you choose 'I want style number A' from a builder and then you tweaked it? Is that...

Cameron Pass: Exactly yeah. They had an even more compact budget planned but we did a lot of tweaks. Being in construction myself, I was keen to work that around a bit. Yeah, we did that and changed the design and went from there.

Phil Tarrant: I've been thinking about this myself recently, so I'm quite interested in it. So you had the floor plan, what of the floor plan of the house, what bits did you have to give away to create the one bedroom?

Cameron Pass: Well, the actual building company was marketing it as a house and attached granny flat already as a package. We really just mended how the granny flat was relating to where the house was, so that the front door and the granny flat could have a window directly seeing the street. So there was less common wall so that there may not be noise transferred and the like. Positioning cabinetry and the rest up against that common wall to make a sound buffer. That sort of thing.

Phil Tarrant: You mentioned you're in construction. What do you do?

Cameron Pass: I'm a construction estimator, working out the costs of projects before they go ahead.

Phil Tarrant: So you're well geared to do stuff like that.

Cameron Pass: Yeah, I'm quite comfortable and confident.

Phil Tarrant: Have you had much problem with the granny flat and the house tenanted all the time or has it been in a state of flux?

Cameron Pass: The granny flat was rented within the first week of it being ready after construction. The house took a few more weeks than that. Since then, the house has changed over one set of tenants and that was changed over a period over two weeks. Other than that, it's been fully tenanted.

Phil Tarrant: The granny flat, who's in the granny flat? Just...

Cameron Pass: At the moment it's just a single lady and prior to that, we've had young couples.

Phil Tarrant: It works well.

Cameron Pass: Yeah. The legislation that government has put in is called 'the affordable rental housing scheme', so it's really aimed at expanding that amount of market, of that sort of house type for those sorts of people who need it.

Phil Tarrant: It really appeals to me. I think it's smart. A guy I work with here recently built a house and built a one bedroom granny flat or unit attached to it for Air B&B's it. It pretty much pays for his mortgage. It's a little bit of a hassle, but on an Air B&B it'll be on your time.

So your place, dual income, single title. Do you have a property manager that looks after it for you?

Cameron Pass: Yeah, definitely. That same property manager manages both and keeps them separate, yeah.

Phil Tarrant: That's good. So, principal place of your residence, then this property in Spring Farm and then is there another investment property?

Cameron Pass: Yeah, we've currently ... That model worked well for us, so we're doing a similar sort of thing at Currans Hill.

Phil Tarrant: Is that one of the new developments?

Cameron Pass: It's at the back of Gregory Hills off the Narellan Road down in Camden Council again. Same set up, new house with an attached granny flat and the plan is to do the same thing again.

Phil Tarrant: Interesting. Why have you gone down this path of building property rather than buying established property.

Cameron Pass: For us, it's partly my enjoyment and passion to build and get involved that way. At the same time, initially, we saw it as a way that would be different to allow us to potentially accelerate because of the extra serviceability that you get from having the granny flat as opposed to just having a stand-alone dwelling.

Phil Tarrant: So the yield on the first one, which is dual income, single title dwelling. What's the overall...?

Cameron Pass: Right now, since the price growth, it's dropped a bit, so it's sort of 5.5, 6 per cent gross yield.

Phil Tarrant: Based on what? The recent valuation?

Cameron Pass: Based on the $800k valuation, yeah.

Phil Tarrant: Was it based on the original establishment?

Cameron Pass: I think it was when we were looking at it, it was 9 or 10 per cent overall for the one property, yeah.

Phil Tarrant: You re-financed that in order to get into the next one?

Cameron Pass: That's right.

Phil Tarrant: This next one, what's the yield you're getting on to it?

Cameron Pass: It'll be very similar to the numbers at the Spring Farm property so we expect a valuation of about $800k and then similar sort of rents. It's only a couple of suburbs over, so $500 rent and $350 for the secondary dwelling.

Phil Tarrant: Are you at the point right now where you've got to wait for those properties to rise in value so you can extract more equity or are you ready to go again?

Cameron Pass: We've got another property that we're going to be doing a similar set up on.

Phil Tarrant: So you've bought another block of land?

Cameron Pass: That's right, yes. We have to wait until we get our construction completed before we can get that finished because furthering your lending is difficult whilst ... Because you can't count on that income until it's completed.

Phil Tarrant: How do you go about holding that? For our listeners who aren't familiar with constructing property, you buy the house and then you get financing ... Sorry, you buy the land and you get financing on the land. But you can't actually rent it out because there's nothing to rent, so you need to hold that, you need to cover the costs.

Cameron Pass: That's right. You've got to factor in a bit of a buffer there so that you've got the interest repayments during the construction period.

Phil Tarrant: That period when you've just got the land and you're sitting on it, because if you buy a block of land today, it might take a year plus to actually get a lockable dwelling on it that you can rent out. How are you going about holding that block of land over that period of time? Have you got serviceability to be able to do it?

Cameron Pass: Yeah, that's what we're working to. We've just got our buffers in place but we structure our loan lending so it's interest only for that period. That means that your repayments are quite small. Particularly for the blocks that we've been going for, it's not an expensive hold, they're on the cheaper side of town.

Phil Tarrant: So you said during that period when you've just got land, it's interest only. For your other properties, are your principles interest only?

Cameron Pass: We keep it all interest only as much as possible, just to maximise cash flow.

Phil Tarrant: Are you one of those guys camping out in front of a sales agent waiting for the blocks to come up?

Cameron Pass: No, not quite. It's an interesting story. The Spring Farm property was on auction. This was in 2014 when we saw prices just taking off and hardly being able to keep up. It was a bit eerie at the auction because there were only three registered bidders and we were the third. We saw the other two ahead of us and so it was not much of a contest, to be honest. We found that to be an easy purchase per se. The other ways we've found property have just been online marketing from websites.

Phil Tarrant: What would you call your strategy then, because what you're doing is a little bit different from most people? I like it. What would you call it?

Cameron Pass: It's hard to put a name on it.

Phil Tarrant: It's a buy and hold strategy but it's a new build with multiple income.

Cameron Pass: The other part of the theory behind the new build is that there's value to be had in building a house with an attached granny flat because it's serving a higher purpose than with the block of land if you just build a new house on it. It's hard to measure that difference in value compared to just the pure construction costs, what you'd be paying over and above the house, just because we've seen growth over the period from the time we started the projects to finishing.

Phil Tarrant: Are there any complications with council in terms of zoning? Have you gone through that?

Cameron Pass: The legislation that the New South Wales government has introduced has made it quite a straight forward process to get these sorts of buildings built. It's complying development, which means councils almost don't have to have a look in. It can go through private certification, provided you meet all the criteria.

Phil Tarrant: So if a private certifier ticks it off, council's happy with it?

Cameron Pass: That's right. The criteria that you meet, that's the criteria that we're using when we're looking for a potential site, so it's things the like the block size. The surrounding houses impact what you can do.

Phil Tarrant: I know they encourage it because they try to get usability out of the land. In terms of rates and water and stuff, do you have different metres on them?

Cameron Pass: Yes, we've set that up. They've all got their individual supplies of services. The only one that changes a bit differently is the water supply. We just have a flow metre which separates the dwellings and then we can work out the difference that way.

The rates, you do pay a small premium for having two lots of bins collected by the council. Other than that, setting it up right at the start with the builder, it's fairly straight forward.

Phil Tarrant: So you probably pay a bit of a premium for the dual services. So, two water metres, two electricity metres and the ongoing costs of having two sets of bins collected, but it's far outweighed by the income that you generate.

Cameron Pass: That's right. The extra money you can get for the granny flat makes it quite attractive.

Phil Tarrant: It didn't complicate your lending at all? Were any of the banks saying 'I don't really understand what you're trying to do here'?

Cameron Pass: Interesting point. No it wasn't a specific issue about having the granny flat, it was more about ... Initially we had some interesting times with the financing on the purchase of that first block. The value didn't meet the purchase price initially, so the funds that we had allocated for building were chewed up in that. Straight away I knew that we could look at another lender and I went to another...

Phil Tarrant: So the value was re-financed by another lender?

Cameron Pass: It was just a bit of a hiccup. It was interesting that the first bank wasn't keen.

Phil Tarrant: This is ... What you're doing in terms of land and building a new house, there's nothing wrong with that, but often there's that bit of time in the market. If you set your ... And they're high costs, you've got to buy the land and pay to get everything built. If the bank comes and says 'No that's worth less than what you paid for it', it is a challenge. It sounds like you had a good fallback position with the re-finance.

Do you have a mortgage broker or do you do it yourself?

Cameron Pass: Yeah, we work with Ross and Matt over at Aussie.

Phil Tarrant: Oh, do you?

Cameron Pass: Yeah.

Phil Tarrant: Well, there you go.

Cameron Pass: They've been getting things happening for us. But, yes, you say it is a risk there. It comes back to confidence in the block being suitable and researching the area.

Phil Tarrant: A lot of people would say that because of the way that you've built these properties, it makes them unique. So, unique often means that you can get a premium on it at a time of sale if you choose to sell, but unique can also be 'It's a real hassle and I don't want to touch it'. What are your thoughts on that?

Cameron Pass: We are keen to hang on to them. It would only be if we had to sell that we would be selling. At the same time, it does make it a bit different. So for example, the banks to finding comparable sales if they're going to re-value it and potentially finding the market for the person if they do want to purchase it.

At the same time, I think there's going to be more and more of a flavour of investors looking at this strategy. Having a property where they can live in one and rent out the other. Not necessarily renting them both out. So, I think there will be a market for that.

Phil Tarrant: I think the secondary market, if you choose to sell, will be attractive to investors, because it's dual income, that's good.

Cameron Pass: That's right yeah.

Phil Tarrant: For people who might want to live there and have elderly parents, they can go: 'I can buy this type of house and put someone here and live here and...'. So, there's lots of upsides. If people don't want those types of properties, then it can sit there languishing on the market for quite some time. It's tough to sell then. I think the way the world's heading, it's probably going to hold you in pretty good stead moving forward.

Do you think you'll always stick with buying new property or will you dip your toe into some established stuff at some point?

Cameron Pass: Interesting question. For now, I think we've probably finished our purchasing for the foreseeable future. I can't rule it out for sure, because when you do a comparable or a weighting, when you compare maybe buying existing and renting compared to this strategy, you can see that buying an existing would make building a portfolio much of a quicker process. You've got immediate rent and you can probably almost instantly harvest equity. Maybe if you buying below, then you can get that out. For us it's partly because, while I enjoy the building process and going through that, but partly because we think there's a bit of value to be had on getting higher purpose for that block of land had it not been a house.

Phil Tarrant: Do you think the fact that you understand building and you're an estimator, that you're a hindrance to the building process or more of an asset? Do you meddle and get in the way and slow things down or do you think it actually helps?

Cameron Pass: In different ways, an interesting story. It does help in the end, I think. You respect what the people you're working with do and that's fine. Personally, from our perspective, of course it helps. It just comes to dealing with the people that you're going to deal with on the building side of it, in a professional way and they understand that. We haven't found any problems per se.

Phil Tarrant: I normally chat earlier on about why you're invested in property, but it's quite interesting where this has gone. What's the long term plan for you guys?

Cameron Pass: The long term plan is to try and get an income, aside from our 9 to 5 job, so it can support our lifestyle whatever that may be. It may not necessarily mean that we have to work, but for me, in the foreseeable future, that could mean our own business.

Phil Tarrant: You're still young, what are you, not even 30 yet?

Cameron Pass: I'm 27.

Phil Tarrant: Yeah, 27, you've got a long time left. You've started early, which is good and you've got some blue chip assets. You talking about West and Southwestern city which is like down towards Penrith and out towards Cairns. So, you're on the extremities but if you look at population growth out Cairns way, you've got Badger's Creek for example. These are places that over time should slowly grow in value or they might even grow faster than slowly.

In terms of a portfolio, they're going to be assets in a cycle or two cycles time when you're only 45, not 50. They'd have been in the market for quite some time and done their thing. They are and they will be very good keystones to a portfolio moving forward.

Cameron Pass: Yeah, that's the idea.

Phil Tarrant: That's good. I've really enjoyed the chat, Cameron. It's gone really fast. It's like 25 minutes or so wasn't it?

I've been thinking about this a little bit myself recently, about putting granny flats on established properties. How you might actually be able to buy properties which are newer build type stuff and how you could carve off bits to turn it into a granny flat and a main property. You are building from scratch, so I might do a little bit more research and see how many other people are doing this stuff.

It's a smart thing to do. Dual incomes. I imagine you're only young, so you're earning capacity in terms of salary is only going to get better from here, but it means that you can hold these properties without putting too much strain on your serviceability because you're getting two incomes on them.

Cameron Pass: That's right, yeah.

Phil Tarrant: Let me know when you're here next and we'll bring you in. Any headaches you have as well, I want to know whether it's a pain if people are sharing properties. Naturally if you're used to living in units or strata, that's okay, but people who choose to live in houses, typically don't want other people around them. So, there are some nuances.

Cameron Pass: For sure.

Phil Tarrant: Let's keep chatting. Appreciate your time. It's good.

Remember to check out smartpropertyinvestment.com.au. We write about everything about property. Follow us on all the social stuff Facebook, Twitter, LinkedIn. Follow me if you like on Twitter, @PhillipTarrant. Please keep those reviews coming in on iTunes, we do appreciate them. We want to get the broadcast out to as many people as possible. The more five star rankings you give us, only takes you a second to do it, means that we can push this out to more investors and get them educated to make smart investment decisions.

We'll be back next week, until then. We'll see you then. Bye bye.

Thank you.

Your enquiry has been sent to a local Aussie Mortgage Broker.

We will be in contact with you shortly.

Opps.

error occurred.

Unfortunately Aussie cannot attend to your home loan related enquiry at this stage as you must be a citizen or permanent resident.

Do you need help finding the right loan for your investment?

What Aussie do for you:

Give expert mortgage advice to help you find great investment loan deals
Help you maximise return by lowering financing costs
Save you time and effort by helping with the paperwork

Top Suburbs

Highest annual price growth - click a suburb below to view full profile data:

latest news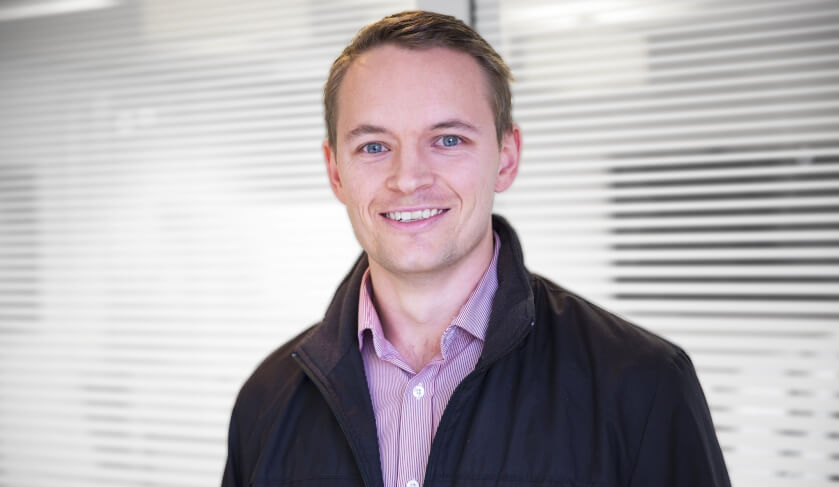 Written by Tamikah Bretzke