It's that time again! Listeners from across the country have sent their questions through to the Smart Property Investment team about everything from investment strategy, to finding the right team for their investment journey.
In this episode of The Smart Property Investment Show, host Phil Tarrant is joined by the managing director of Momentum Wealth, Damian Collins, to discuss the perils of property procrastination, how investors can prepare themselves in the face of interest rate hikes, as well as their thoughts on insurance brands and how buyers can find the right products to suit their needs.
Tune in now to hear all of this and much, much more in this episode of The Smart Property Investment Show!
Make sure you never miss an episode by subscribing to us now on iTunes!
Did you like this episode? Show your support by rating us on iTunes (The Smart Property Investment Show) and by liking and following Smart Property Investment on social media: Facebook, Twitter and LinkedIn. If you have any questions about what you heard today, any topics of interest you have in mind, or if you'd like to lend your voice to the show, email [email protected] for more insight!
Suburbs discussed in this episode:
Sydney
Melbourne
Perth
Brisbane
Adelaide
Ascot Park
Albury
Wodonga
Articles of interest:
May's top 10 suburbs revealed
Six-point checklist to get the best accountant
What type of insurance should you get for your property?
A young investor tells you why you're never 'too young' for property investment
Listen to other instalments of The Smart Property Investment Show:

Episode 84:
'How I overcame dodgy builders to manufacture $100k in equity in less than a month'
Episode 83:
BONUS EPISODE: Top Aussie broker's tips for surviving changes to mortgage lending
Episode 82:
The investment strategy that could allow this 32-year-old to retire TODAY
Episode 81:
BONUS EPISODE: Secrets of the Perth market uncovered: invest now or wait?
Episode 79:
A property investor explains how he earns two incomes on a single title
Episode 78:
The house sitting venture helping this young couple achieve their investment goals
Episode 77:
How will the government's changes to tax depreciation impact investors?
Episode 76:
SPI portfolio update: what's next for the team?
Episode 75:
How travelling cross-country helped this investor buy 9 properties in 6 years
Episode 74:
How this investor plans to double his portfolio within 10 years
View all episodes of The Smart Property Investment Show

Questions in this episode:

Tom

Hi guys.

Quick question: I'm a 26 year-old male living in Melbourne with my partner. I'm an accountant earning approx. $80,000 per annum working in a big four commercial property firm.

I already have one positively-geared investment property in Cairns (purchase $450,000, renting for $460 per week with huge scope to increase rents in the next couple of years).

I have approx. $55,000 in my offset account and I'm ready to purchase again, on my own again.

What are your thoughts on investing in a regional area such as Albury/Wodonga? I grew up and worked around the area before moving to Melbourne and know the area produces great yield, however I'm not sold on the capital growth.

Living in Melbourne, on my current wage, I don't believe I am going to be able to get something decent in the market – I have contacted multiple lenders and brokers and my borrowing capacity is around $400,000.

Craig

Hi guys,

Love the podcast and have learned a lot listening through all the episodes. My wife and I have been saving for a while and have only now just thought about investing in property.

We have $160,000 in savings, want to invest $60,000 in our first property and leave the other $100,000 in an offset for security, as our joint take-home income is a humble $100,000 p.a. We are trying to be conservative with our money.

We are looking at a buy and hold strategy and hoping to create equity along with a positive cash flow so that we are no too much out of pocket. This is hopefully the first of many properties

We have spoken to a mortgage broker and are now looking around for the rest of the team – accountant and buyer's agent. We are Melbourne based, looking at rent-vesting because we love the area where we live, and aren't fussed about renting.

With $60,000 to play with we are looking at Adelaide and Brisbane areas – houses, not apartments. Adelaide is slightly more affordable, yet growth may not be as great. What do you think about these areas for a first solid investment?

Also, we have heard a LVR of 88 per cent is the sweet spot where LVI isn't too high. What are your thoughts on this?

We are ready to dive in, but being a procrastinator, I need that little nudge to get over the line. Any other advice for a first property investment buyer would be great. 

Thanks team.

Braden

Hey Phil,  

Firstly I just wanted to say I am a huge fan of the show and believe that what you are doing to help people understand property and achieve their financial dreams is a remarkable thing. 

I listen to most of your podcasts, particularly the ones on young people accumulating a number of properties on minimal wages. I have become quite inspired by these stories and thought I would email you to get your advice on what I should be doing in my current situation.  

I am currently 23 and in my final year of university studying my masters of architecture. I really want to get into the real estate market this year. I live in Adelaide and hope to buy a positively-geared house around the Ascot Park area which shows good rental yield over the last few years which will also be critical for me as I am still studying at uni. Financially I work part time which will make it tough to get a loan from a bank so I am trying to get a family home loan guarantee off my Dad's home.  

I know it's a tough situation I'm in with uni and minimal income, but I am really motivated and keen to buy something this year. I just wanted to know what you would recommend I do – whether to go for it and find a positively-geared house to cover the loans or whether to wait until I have a full time job with some money saved up? Also any advice that I can be doing in the meantime would be greatly appreciated. 

Cheers. 

Chris

Hi team, I have two questions:

What's your guess on interest rates over the next 5-10 years?
What impact would it have on the average family and society with the average mortgage if they go up to 8-9 per cent or whatever you predict?

Lillian

Hi Phil,

I love listening to your show. Thank you for your frankness and honesty.

Wondering if you have any recommendations for a property accountant in Melbourne?

Full transcript

Phil: G'day, everyone. It's Phil Tarrant here. I'm the host of The Smart Property Investment Show. Thanks for joining us. Another Q&A session today, which I always enjoy. It's nice to mix it up. We like storytelling, we like investors to let us know what they're doing, but often I like to interface that with just some stuff from people, our listeners, who write on in. And we get a lot of questions coming in, and it really gives bit of an insight into the way in which people sort of shape their view on property investment. What keeps them awake at night, what drives them. So I've got four or five questions today to go through, and thanks for everyone that did write in. If we don't get to your question today, we will get to it at some point so please keep them coming along.

But to help me answer these questions and navigate through the water of property investment, I've asked a good friend of Smart Property Investment to come over all the way from Perth, Damian Collins, MD of Momentum Wealth. How are you going?

Damian: Well, good, Phil, it's great to be here.

Phil: It's good to have you. What do you think of the Sydney market at the moment, before we get onto it?

Damian: Well, I've been thinking it's gonna end at some stage. For the last six months, I've been just ... Not waiting with bait of breath, not excited, but I been thinking it must be coming to an end.

Phil: So you want it to slow down over here, don't you?

Damian: Well, I just think it's better for the Sydney investors and for the Sydney market. Anything that goes up too much too quickly, you always run that risk. In a perfect world, you'd have a good run up and you'd have a period of flat time as it just recovers and the demand comes back in a supply and demand balance come back into play. But my concern is if it continues to go up, then there's bit risk that you might come back five, ten per cent and that's when people start to get hurt and then some of the product might come back 15 per cent, in particularly apartments. We've seen that happen in other down cycles, so I think if it stopped now it'd be okay. We'd have a couple of years of flat, but if you're getting into the market in Sydney, you've probably missed a large part of the growth would be my tip.

Phil: It's a fair call, and I want to pick your brain, mate, on the WA market. If you don't know Momentum Health is WA-based but obviously also operates on the East Coast, but I know you all got some good observations around Perth, and I'll get a lot of questions coming in around "is it time to start investing in Perth, yet?" You probably say we want more people out there doing stuff to help support the market and we were on Margaret Lomas' show last night, "Your Money, Your Call," and we had a chat beforehand about you sort of think the bottom of the market in Perth is happening, it's just ticked up a little bit. We'll get onto that, but just really quickly for our listeners right now, Perth. Good, bad, or indifferent? WA? What's your thoughts?

Damian: It's just coming off the bottom, but it's going to be a slow grind up. There's still an oversupply of rentals, there's still a little bit of oversupply of housing. It's a lot of the hidden stock when you have a downturn, there's people waiting to sell and so look. Over a five-ten year period, great. But you're not going to get rich in the next 12 months, but there are opportunities there to pick out the bargains in the market.

Phil: Okay. Well let's tune in. We will probably do it in about a week's time. I'm going to get down and do a bit of a bonus episode for The Smart Property Investment Show and we'll just focus on the Perth market, so a must-listen to if you are looking or exploring the chances of investing in Perth. But let's move on to our first question. Our first question is from Tom, and just for our listeners, you know how we like to operate here. We are not overly scripted and these are questions that were just been given by our producers, so what you're gonna get is how instinctive responses to these answers rather than our scripted response, and that's the way I like to do things.

Our first question from Tom says, "Quick question. I'm a 26-year-old male living in Melbourne with my partner. I'm an accountant earning approximately $80,000 a year working for a big commercial profit firm. I already have one positively geared investment property in Cairns..." which he bought for $450,000 renting for $460 per week. "We scope to increase rent in the next couple years." He's got about $55,000 in his offset account, and he's ready to purchase again, "on my own again. What are your thoughts on investing in regional areas such as Albury or Wodonga? I grew up and worked around the area before moving to Melbourne and know the area produces great yield, however, I'm not sold on the capital growth. Living in Melbourne on my current wage, I don't believe I'm going to be able to get something decent in the market. I've contacted multiple lenders and brokers about my borrowing capacities around $400,000."

Now my first reaction to this, Damian, is just because you live somewhere once upon a time and you think you know it intimately, doesn't mean you should invest there.

Damian: Definitely not Phil, and that's the downfall of 98 per cent of investors. They start with their first property in their hometown. I guess it feels safer 'cause you know the market, you're comfortable with it. But, look, depending on where you're at in your own property journey, and where the market cycle is at, it may not be the best place to be investing.

Phil: I like this guy, he's plucky. He's 26 years old, so still young. He's earning a good wage, and being an accountant, I'd imagine that wage should continue to grow over time. You would think so. Already in the market, already got one positively geared property, which is good. So it's putting a bit of money into his pocket, so he's probably got a little capacity to carry a little bit more debt or a little bit cash flow. You're a Melbourne boy originally by memory -

Damian: I am indeed, yeah.

Phil: - before you moved to the great state of Western Australia. What would be your call on this? So, should he be looking for opportunities in the Melbourne market? He's got about 400 grand he can borrow. What would you do with that money?

Damian: Well, Tom, I guess ... Again, great that you're 26 and looking for your second investment property. You mentioned in the first one you've got ... You said Cairns, and that's positively geared for you, that's great, but Cairns is also a regional area. I wouldn't consider that to be a major city and look, it's come off some lows but it's had a long, long downturn. And this is the issue you have in a lot of regional areas. The capital growth rates historically have underperformed the major cities and why is that? Simply supply and demand. We know in Sydney, if we're in the North Sydney offices, you can't get a house within about ten kilometres here for anything under a million and plus in many cases even two million, and that's because there's just so much demand for great location.

Now when you go to regional areas, and Albury or Wodonga up on the border there, I think it's forty-fifty thousand up, not sure the exact statistics. But the thing is, if let's say there was a huge influx in demand. Let's say another ten thousand people wanted to move to Albury or Wodonga. Well, all of a sudden, they grow from fifty thousand to sixty thousand, they cut up some more land. What's the supply constraints? There probably isn't – it's just farmland they're continuing to knock down. I've never been a big fan of regional areas for long-term investment. You can get them right in the cycle, so we all know what happened in the mining boom, their prices went up silly and the time was to get out, and if you got in at the right time and got out at the right time, you would have cleaned up substantially. But if you left at or bought at the wrong time, and it went on the downturn, you would've lost substantially.

So good on you, Tom, for looking. I'd still be looking. If you really want to get in Melbourne, obviously $400,000 is low, but you don't have to get necessarily a house, you might be able to get something, a villa, or perhaps a bit further out of the city. I know on the far western fringes you can get house and land packages for in the fours, but I wouldn't be looking at those. I'm sure there's also in the eastern suburbs old style apartments and low density complexes. You can still pick them up for around $400,000. So if you're going to stay in Melbourne, that's where I'd go. You've already invested outside your main city and I'd be looking at my two favourite picks for the next five years not necessary in the next 12 months because it's a long-term investment, Brisbane and Perth, so you'll get something far more substantial in Brisbane and Perth if you're willing to look outside your own city.

Phil: Often, and I find this a lot chatting with investors, they always paradigm their immediate market so they think "I can only borrow $400,000. That is not enough for me to get into the market." $400,000 can get you a long way in most markets in Australia – just not the capital cities! The East Coast capitals.

Damian: Definitely. In Perth and Brisbane, within 15 kilometres of the city, you'd get a villa for that sort of price.

Phil: I just settled on a place yesterday and I paid 400 grand for it. It was a four bedroom place in the northern suburbs of Brisbane. Won't disclose the location yet, you have to tune in, but yeah it was a great buy. Great buy.

Damian: Exactly, exactly. And if you go back, I mean Melbourne, if you look at all the forecasts, Melbourne and Sydney have about four and half million. They're going to grow to seven million. There's gonna be still strong demand there, but Perth and Brisbane are very low density, well spread out, but they're going to the size by 2050, at still 30-something years away, they're going to be the sizes of Sydney and Melbourne today. So you think about that. If you can lock in a property 10, 15 kilometres away from the city in Brisbane or Perth now and you know what you're paying, just think ahead as well as inflation and cost of living increases, you can see what they're worth in Sydney and Melbourne. That same thing's gonna happen.

Phil: Very good point. Tom, I hope we did that question justice. You write to us if you'd like at [email protected], and I'll put you on with Damian if you'd like to continue that chat. Next question is from Craig and he says, "Hi guys, love the podcast." Thank you, Craig. "I've learned a lot listening through all of them. My wife and I have been saving for a while and have only now just thought about investing in property. We have $160,000 in savings, want to invest $60,000 in our first property, and leave the other $100,000 in offset for security as our joint take-home income is a humble $100,000. We are trying to be conservative with our money. We are looking at a buy-and-hold strategy and hoping to create equity along with positive cash flow, so that way not too much out of pocket. This is hopefully the first of many properties.

We are speaking to a mortgage broker and they're looking around with the rest of the team, an accountant and a buyer's agent. We're Melbourne based, looking at rentvesting..." A term I don't particularly like, but I'll deal with that. "...because we love the area where we live and aren't fussed about renting. Got $60,000 to play with, been looking at Adelaide and Brisbane area, houses not apartment. Adelaide is slightly more affordable. Also, we've heard an LVR of 88 per cent is a sweet spot where your LVR isn't too high. What are your thoughts on this? And so the question is, we are ready to dive in, but being a procrastinator, I need that little nudge to get over the line. Any other advice for a first property investment buyer would be great."

Well I can tell, Craig, that you are a procrastinator because of the depth of your question and all the issues that you've put in front of yourself.

Damian: Seven questions there, isn't he?

Phil: Yeah, you've loaded yourself up with a lot of what-ifs here and often in property investment, and Damian, you deal with a lot of property investors who have probably taken that first step. Often, there's a lot of danger in overthinking and over-analyzing stuff. Yes, you need to be educated. Yes, you need to be confident in your decision, but you've got a lot of hurdles in front of you, Craig, to get over. What's your thoughts?

Damian: Well, you're exactly right, Phil. I've seen far more money lost by people procrastinating and missing the cycle and waiting for that perfect time in the world to buy something and then people who I've seen who've lost money with silly decisions. If you're educated, you're buying the right market, a capital city is relatively safe. You don't buy one of those off the plant apartments that are far more risky. You buy the right product. There's nothing that's risk free. There's risk in it, but you certainly making a pretty reasonably sound investment. I think upfront you've got $160,000 already, Craig, I think you mentioned there. That's...

Phil: That's a lot of money.

Damian: That's fantastic savings when you're ... You say you want to keep $100,000 on reserve, and I guess the first part of that question is, let's say you're buying something for $400,000. We'll just use $400,000 as an example. Well, you're gonna pay, you're gonna have stamp duty obviously on top of that if you're an investor, you're not gonna get away from that. I'd be looking at – well, $100,000 is a fairly big buffer. That's a lot of ... You said you and your partner are working, so I'd be looking, for me, trying to not pay lender's mortgage insurance if you possible can and keep your investment, too, around that 80 per cent, so 20 per cent deposit. So you might need to kick in maybe $100,000 all up, which is still going to leave you $60,000 buffer.

Look, I guess if you're going to buy your own home later on, you'd want to keep as much cash as possible because that's nondeductible debt. But you say you're happy to rentvesting, which is obviously a term that, for the listeners, where people just rent a home and never buy an investment property. That's a personal choice, I don't think it's a great strategy or not a great strategy, it's just your own personal choice, but in terms of the market, you mentioned that you're looking at Adelaide and Brisbane, was where you were looking at. Look, I'm a ... We've had this chat recently, I'm not a big fan of Adelaide, other than their wines, and the reason is that property there's a couple of things that ... Demand and supply are fundamental. That's at the end of the day what it comes down to. So where do you get demand from?

Well, simply, it's firstly the number of people. So that's why in Sydney, the prices are so expensive because there's four and a half million people and Adelaide you've got about 1.3 million people I think. The other issue is then: what's the growth and the population? Because that will force prices up on average about a 1 per cent growth in population is gonna push the medium price up about .7 per cent over and above what normal CPI growth. So you need population growth in a city to get that moving. Adelaide's got forecast very little population growth. In fact, the two fastest growing cities in the next 30 years are Perth and Brisbane. Sydney and Melbourne are in the middle of the pack, and Adelaide and Hobart are way down the list. In fact, Hobart's not growing.

Not big fan of Adelaide. The other thing is the industries there: what jobs are gonna be crowded there? It is gonna be high paying? Because you need high paying jobs. We know the car industry's gone. Melbourne and Sydney have the global and corporate head offices. Perth certainly, and Brisbane to a lesser extent, have got the mining head offices around the country. So they've got some sustainable industries. Again, if you're buoyant about the outlook for Asian region then mining obviously at the moment is in the downturn but longer term, if you're buoyant about, the region's likely to do a lot better.

I guess, Craig, you need to get over the line, make a decision. I'd be certainly looking at Brisbane and as Phil said a bit earlier on the podcast, he's picked up a nice one up there, he's not going to tell you where, his secret. But for 400,000 around that range, in Perth and Brisbane you'd do very, very well, so I'd be flying over Adelaide and missing that, and looking into Perth and Brisbane, and maybe, again, your personal circumstances, you might want to put down a little bit more rather than paying mortgage insurance.

Phil: Yeah, I agree with everything Damian said. I wouldn't get into the Adelaide vs. Brisbane vs. Perth debate, Damian, I don't want to get into that. But you made some valid points around that. I'd be considering that. Craig, I reckon if I spoke to you in five years' time and said, "What's your biggest mistake investing in property?" Most likely your response would be, to me, "Phil, I wish I had just started earlier." I say the same thing, pretty much every investor I speak to says the same thing where they over-complicate, and they overthink, and they put these barriers in place why they don't go and do it, so, mate, you just gotta get on with it. If you believe in property as an asset class, if you are comfortable in your ability to service it, to manage your finances, all these type of things, there's nothing holding you back. The fact that you've saved $160,000 on a combined income of $100,000, it means you're pretty good with your money, mate. So just get on with it.

If you need some more advice, if you need someone just to look over your shoulder and make sure you're doing the right things, and speak about it, get your team together and use those guys. A buyer's agent, you pay good money for advice. Your accountant. You pay those guys to look after you from a financial perspective, but also give you some guidance and insights as well. So my advice: just get on with it, mate. I think you're ready. You're researching, you're thinking about it, and if you don't want to make decisions yourself, get some people around you to help you make those decisions. So that's my two-bits. Damian? Any to add, that's fair?

Damian: No, I think you're on the money there, Phil, I think he's just got to ... He's got a great savings, he's already saved that much money, so get out there and do it.

Phil: Yeah. Nice one. Next question is from Braedan, he doesn't say where he's from, but he says, "Hey, Phil. First, I just want to say I'm a huge fan of the show and believe that what you are doing to help people understand property and achieve their financial goals is a remarkable thing." Thank you, that's what we're trying to do. "I listen to most of your podcasts, particularly the ones on young people accumulating a number of properties on minimum wages. I have become quite inspired by these stories and thought I would email you to get your advice on what I should be doing in my current situation."

Braedan writes, "I'm currently 23. I'm in my final year of university studying my masters of architecture. I really want to get into the real estate market this year." He lives in Adelaide and hopes "to buy a positively geared house around Ascot Park area, which shows good rental yield over the next few years which will also be critical for me as I'm also staying at the uni there. Financially I work part-time, which will make it tough to get loan from a bank, so I'm trying to get a family loan guarantee ..." from his old man. "I know it's a tough situation. I mean with uni and middle income, but I am really motivated and keen to buy some this year. I just wanted to know what would you recommend to do. Whether go for it and find a positively geared house to cover the loans or whether to wait until I have a full-time job with some money saved up. Also, any advice that I can be doing in the meantime would be greatly appreciated."

Okay, good question, Braedan. Not that dissimilar from Craig – you're really thinking about how you're going to go about doing this. My first tip would be at 23 years old, you've been studying for, what, you've done a masters, so I imagine you've got an undergraduate degree, you've probably been in uni for about five or six years. Mate, go and do some travelling first is what I would say! Go and enjoy yourself. That said, you can have your cake and eat it as well, but you've gotta have fun before you do anything. That's what I did, and it's probably the best thing I ever did personally.

In terms of getting into the property market, Damian, it's probably a question for you in terms of ability to secure a loan. A part-time worker, university student. It's probably gonna be quite hard, right?

Damian: Yeah, Phil, and I concur. The best thing I did, I went, after uni, before I started my accounting career, went and travelled around the world for three months and it's the last time I've had three months off. I would ... There's always life ahead, Brayden, and good on you for being positive about it at 23. It's amazing. I mean people don't start thinking about this until they're well into their fifties and often, it's never too late, but they've missed a large part of the opportunity. So look, you aren't going to get a loan. Pure and simple. On your own.

Based on what you've said, you've obviously got a small, part-time income, you're still at uni. I'm guessing you haven't got much equity. So, look, it's a question, I guess it's a personal question about if you are going to invest and you're not going to take our advice and travel, then it's a personal question for you and your dad, as to whether your dad's gonna stump up the money. Because effectively, even though he may not loan you any cash, your dad's signing his life away for the equity loan. They'll take a mortgage over your father's house, and he's more than likely gonna have to be an income guarantor as well. Just be careful on that. There might be some ... some of the lenders are a bit funny if he's got no skin in the game. I think they're okay with it more for owner-occupied. But some of the requirements I've seen I don't practice as a broker, but my team have mentioned that some of the lenders do want the guarantor to be on the title – so just something to be aware of as well.

In terms of ... I don't think any market in Australia, as we've said earlier, I think Sydney and Melbourne are probably going to do the best this year, but they're running out of legs in terms of their cycle, so it's not really much point getting into the last five or ten percent. In terms of Adelaide, Perth and Brisbane, nothing is going to run away this year. We'll certainly start to see some improvement in those markets, but you're not going to miss out in a huge amount by sitting out for 12 months until you get your own full-time job. Look, things can change. You're doing a masters in architecture, who knows where you might end up in terms of career and everything, so good on you, Brayden, for being so keen to get ahead, but I think in your circumstances, I'd be just maybe sitting out until you get your job. I don't think you're gonna miss out on a lot in the next 12 months, but when you get your full-time job, get your life set, then have another think about getting back in.

Phil: Yeah, that's pretty fair. My comment, Braedan, would be those stories, those inspirational stories that you've heard about of Gen Y millennials who are sort of bucking the trend and investing in property and doing quite well in property and you hear about these stories. The one observation I would make on that is that the people who are doing that are pretty driven. They've really crystallised their strategy, they've crystallised what they're trying to achieve through property investment. And to be fair, most of them are doing without something as well. So if you really going to go down that path and start investing in property, to build a portfolio over time, and at 23 years old, you've got a chance of getting four, five cycles before you hit retirement. If you can get in, great. Don't overexpose yourself. Get some skillsets, personally, around money management, understanding how you can service a commitment or having a loan so already, if you're not generating cash and you're not understanding how you can save, and show that saving. You should because a lender is going to want to see it anyway.

Practice doing that first before you get into marketplace, and once you're confident that you can sustain your life and whatever your life is going to be, and you want to again have some fun and do whatever, make sure that you can actually do whatever you want to do before you actually want to go and do it. If you can get that right, then you can confidently go and start investing in property. I'd go and speak to a good broker, and really understand exactly what the requirements are around getting finance on a part-time income. As Damian says, you probably need to wait until you're full-time employed. Hope that helps, mate.

Next question, I've got a couple more, is from Chris. Chris says, "Hi team, I've got two questions. Number one, what's your guess on interest rates over the next five to ten years? And question number two, what impact would it have on the average family in society with the average mortgage if they went up to eight to nine per cent or whatever you predict?" Okay, two questions there. First one, what's going one with the interest rates. Damian, it's going up and down over the next five years, right? In the far ten years?

Damian: That's guaranteed, Phil. Look, the best ... I mean everyone is going to have an opinion on interest rates, and the best market consensus forecasts look at the ten-year government bond rate because everything is based off that. It's what they call the risk-free rate in the market. And the ten-year bond rate is about 2.4 percent. And so all benchmark interest rates are based off the federal government bond rate. So the market generally doesn't expect rates to really change very much at all over the next ten years. Now as Phil said, there will be some ups and there'll be downs, but on average, over the next ten years, they expect it to be much the same. I'll look at the future's market also in terms of the 18 months where they're forecasting that and again at best a .25 percent rise over that period of time. In fact, just written the AFI yesterday, there's a forecast near of actually interest rate decline coming up this year. It changes week by week, something else will happen, but I'll say it's going up.

I guess what I would say to all investors is you can't control it. So you can only control what you can and that the best thing, if you're already concerned about interest rates is look at locking in something. Five-year rates are still very competitive. Some of the banks are doing ten but not all of them, but you can get five-year rates very competitive rates. That would be the best bet if you're really concerned about interest rates.

And the second question was about them going up. If they went up to eight or nine per cent, can't see that likely happening, only because we've all adjusted to the new norm of borrowing at four percent or thereabouts. And for them to go to eight or nine percent we'd have to see ... Again, the interest rates are controlled by the reserve bank, it's independent and independent authority separate to the government. It's not meant to be influenced by the government. And they looking at it and controlling inflation, that's what they use interest rates for. If we were to see interest rates back up at eight or nine per cent, we'd really be talking about an inflation environment of five per cent and we're nowhere near that. In fact, inflation in Australia is barely over one per cent at the moment.

What's likely to cause inflation to go up? Generally it's wages, but now with the more global economy and downward pressure on prices through the competitiveness, I just can't see it happening. My gut, Phil, is that we're in a fairly long period of generally on-average lower rates than we've seen for a long time, but we will see some cycles within that year. I'll definitely put them up at some stage in the next five years, and I'll probably drop them again as well. If you're really concerned about it, you can't deal with the ups and downs and the fear of the unknown, just go and lock your rates in. They're pretty competitive.

Phil: And Chris, to be fair, unless you're being chinny and going, go and check it out, it's probably in an episode four or five weeks ago. We had a good look at how banks are assessing investors' serviceability and a lot of the banks now assessing you on an interest rate a lot higher than what you're getting, it's like seven percent ...

Damian: Yeah, it's seven and a half...

Phil: So you're already getting ... Most people are already getting assessed at a seven percent rate. If you're investing in property and you're concerned about interest rates going up to eight or nine per cent, just borrow on the basis that it is eight, nine percent. So what that means is that you want to have the capacity to comfortably to service mortgage debt and service your portfolio if rates are at eight, nine per cent. Some would say that's just best practice. I look to have a considerable amount of fat in my portfolio in terms of my ability to service debt associated with it, so I call it the "sleep-at-night factor." I don't sort of do it at eight, nine per cent but I do it sort of around the seven, seven and a half per cent. I know that if that were to happen, I'm still okay. And it's not a bad place to be.

Damian: Yeah, exactly.

Phil: I hope that helps, Chris. Next question is from, and I'll probably pronounce this wrong, Liju? I hope I got that right. "Hi, Phil, I like your podcast and I'd like to know, if possible, which insurance company do you use for your investment properties or where I can find a good one?" I won't answer who I use as an insurance company but it's just one of the regular majors. For me, insurance very much ... It's an interesting one. It's a commodity and I need to have it in terms of protecting my asset and satisfying the needs of lenders in terms of giving me mortgage, but not all insurance companies are created equal, Damian, are they? You need to know what insurance you need for a particular type of investment, so it's different for houses as well as for units. Try to cover some of it, but what's your thoughts on this, mate?

Damian: Liju, I think that's the name.

Phil: It's Lij - what is it? Liju.

Damian: L-I-J-U.

Phil: Yeah, Liju.

Damian: We'll go with that one.

Phil: Okay.

Damian: You know who you are. Look, insurance is ... Just be aware insurance is a financial product. You need actually a license to be a ... So we don't give insurance advice even obviously on terms of which companies ... Look, I guess there's lots of, in terms of home insurance, there's lots of standard ones out there, so if you're buying a house, there's lots of standard insurers out there you can take out home and contents because the carpets in there are your contents. Look, also take out landlord's insurance. Not sure about you, Phil, if you take that out...

Phil: Yep.

Damian: I find from my experience, the major companies that you normally do your house insurance through aren't all that fantastic in that it's a side add-on – they're not very financially competitive in terms of their exclusions, they're quite wide. I've got landlord's insurance in all my properties and a good property manager, lot of those landlord insurance companies, they do the lot, they do the house, they do the landlord's insurance as well, which is separate. That insures you get against the tenant maliciously causing damage, tenants breaking the lease and doing a runner and all those sorts of things. A lot of them work with property managers. So if you've got a good property manager, they'll be able to fill you in...

And I've personally have taken the bundle: the landlord insurance and the house insurance and the house and contents all with the one insurer. I just like to do that just so there's no dispute between the building insurer and the landlord insurer. Just be aware these are financial products, but I can advise a good property manager will give the choice of the main players in the market. That's the space they operate in and they've been pretty good to us, we run at large rent-roll and because we do, we put the pressure on and look after our clients when you get that inevitable claim. And that happens. That's why you have insurance. So I'd be talking to your property manager and see if they've got some options that they can show you.

Phil: Yeah, ask around, get a referral. A property manager is a good point. Your accountant might have a relationship or actually know who's in the marketplace or who buys agents, so ask around, you'll find a good one. Last question. From Lillian: "Hi, Phil, love listening to your show. Thanks for your frankness and honesty ..." Happy to give it. "...wondering if you have any recommendations for a property accountant in Melbourne?"

Good question, I don't have a particular accountant I would refer you to, but I would say that there are some exceptional accountants in Melbourne who are focused who have a particular specialisation or lean towards property investments. My comment on this would be that a lot of accountants are technically very skilled, but unless they have an intimate understanding of property investment and how it works and the upside for tenants, someone who's pro-property in particular, I'd be trying to find an accountant that has that bend. What do you recommend, Damian?

Damian: Yeah, I agree, Phil. Look...

Phil: Yeah.

Damian: If you're already going to be a property investor, I'm still a chartered accountant, I don't practice anymore, and the amount of legislation you have to be to be a general accountant is just incredible. Bank accountants have to be across business tax, GST, income tax, the whole raft of things and what you find ultimately, your best bet is rather than go with a generalist, if you really want to focus on property, find an accountant who does specialise in property and I'm glad that's what you want to do.

Now, in terms of that, the best thing to do is, we mentioned insurance, go through your referral sources. The same thing with your buyer's agent. They would most likely, if you're using a buyer's agent, they would most likely know a good property accountant. Your mortgage broker, they should know if they're specialising in property investors, they should be aware of who the good accountants are. I'd be tapping into your own referral network, asking the accountant, "What's your experience with property investment?" What percentage of their clients are property investors? Just making sure that they've got the expertise to know what's going on. There's so much legislation and change out there ... We've just seen the recent changes to depreciation and other things. If you're a general accountant, there's a whole lot of other changes as well. Unless they specialise in property, they may not be crossing everything.

Ask the questions. Ask your referral network. And then ask the accountant directly, and again, like all the good advice, you get what you pay for. Find someone who's going to give you the best advice and not just go for the cheapest.

Phil: Yeah, don't penny-pinch on your accountant. The difference in fees is probably quite marginal. Don't penny-pinch on them a bit. It's not absolutely essential, but I'd probably make sure that your accountant is also a property investor, so they know what it's like to be in the trenches because a lot of accountants aren't, you know.

Damian: Yeah, I'm actually surprised how many mortgage brokers aren't property investors, how many real estate...

Phil: I find it mad.

Damian: Real estate agents are not investors. I'm staggered about that...

Phil: They typically invest in fast cars. My point with this is, my story is that, to give you an idea of my accountant, I was down in Canberra for the Budget early in May, and I was on the phone the next day to my accountant 'cause I got all the depreciation information sort of firsthand and I went, "Hang on a second, what's this all mean for me?" I spoke to him the next day, he was right across it – he knew exactly what was going on even though it was still very grey at the time. You know this whole depreciation thing, it's sort of becoming clear now, but there's still a lot of unknowns. But he makes it his business to know what's going on and that's the value in your relationship. I had my accountant.

So as Damian said, ask around, get some good referrals, speak to a couple of accountants, and technically they need to be good. Yes, it's beneficial that they are intimately involved or are property investors themselves, but also, it's gotta be a good relationship. You gotta like each other. It's a very personal relationship with an accountant, you need to want to show them all your financial situation even if it's not the best in the world, and they should be able to work with you on that. If you're not comfortable with the person that you are dealing with, find someone else. That's my take of it all.

I think we've done all right there, Damian.

Damian: Yeah, I hope we answered all the listeners' questions there, Phil. Hopefully, they got something out of it.

Phil: Yeah, it's quite long. But we do appreciate everyone that sent in your questions. If we didn't get to one of your questions today, we'll make sure we will soon. If you've got any questions for us, anything at all around property investment, [email protected] And you hear it in the sort of a jingle as this podcast goes out, but whatever. I guess a disclaimer, this is just a general conversation around these issues that we've been put in front of us today from our different listeners, so we're not in the business of offering any advice to people, it's just really a general chat around these issues. You need to understand everyone's circumstances is very different, so before you make any property investment decisions, make sure you chat with the relevant people to help you make those calls.  Safe enough disclaimer, isn't it? I hate having to do it, but it's just the way it is.

Damian: Exactly. It's lots of information, but everyone's circumstance is unique.

Phil: Yeah, definitely. Alright, good one, guys. Remember, smartproperty.com.au, everything that you would need to know or want to know about property investment. You can also see what we're doing in terms of our portfolio. And as I sort of hinted, we will be unveiling our most recent purchases soon. Damian, I'm gonna get you back to do this thing on Perth. I don't know what order we're going to do it, if it's going to before or after, it's probably going to be after this now that I've loaded it up that way, but tune in.

Everything that you needed to know about the Perth market from the guy that lives and breathes the West Coast of Australia, we'll get him back and appreciate your time today, mate. It was good.

Damian: Sounds good. Thanks, Phil.

Phil: Thanks for tuning in. We'll see you next time. Bye-bye.

Disclaimer: The information featured in this podcast is general in nature and has not taken into consideration your financial situation or individual needs and should not be relied upon. Before making any investment, insurance, tax property, or financial planning decision, you should consult a licensed professional who can advise whether your decision is appropriate for you. Guests appearing on this podcast may have a commercial relationship with the companies mentioned.

 

Thank you.

Your enquiry has been sent to a local Aussie Mortgage Broker.

We will be in contact with you shortly.

Opps.

error occurred.

Unfortunately Aussie cannot attend to your home loan related enquiry at this stage as you must be a citizen or permanent resident.

Do you need help finding the right loan for your investment?

What Aussie do for you:

Give expert mortgage advice to help you find great investment loan deals
Help you maximise return by lowering financing costs
Save you time and effort by helping with the paperwork

Top Suburbs

Highest annual price growth - click a suburb below to view full profile data:

latest news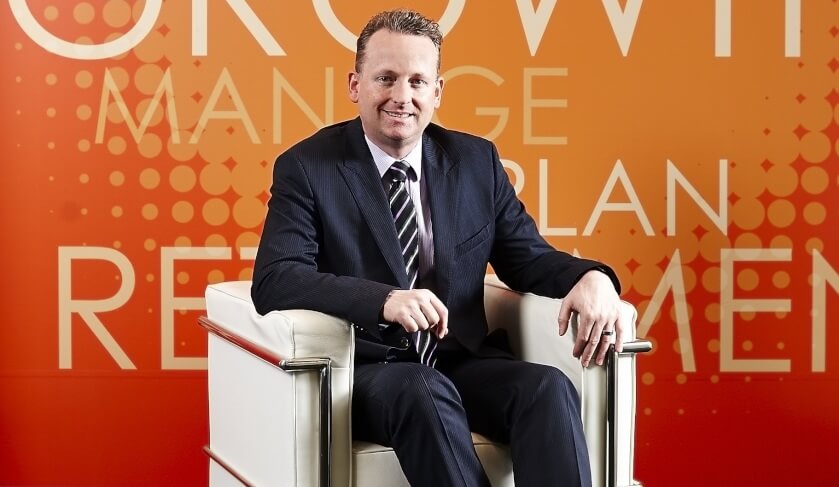 Written by Tamikah Bretzke