Tune in to the latest episode of Property Showcase, the podcast with the inside track on the products and businesses that will help turbocharge your portfolio, maximise returns and make the overall investment process seamless and stress-free!
To hear about all of this and more, make sure to tune in to this episode of Property Showcase!
Make sure you never miss an episode by subscribing to us now on iTunes!
---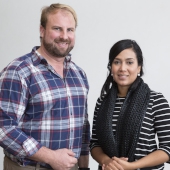 MadeComfy
MadeComfy solves the problem for property investors who want to access the high rental yields achievable with short term rental websites, such as Airbnb, Stayz, Booking.com or TripAdvisor, but lack the support and expertise necessary to manage it all themselves. MadeComfy's end-to-end management service is tailored towards maximising the net returns for the property owner and providing an exceptional experience for the guests.
Hear from co-founders Sabrina and Quirin about:
How investors can maximise returns through the short-term rental market
The three key things that will make property stand out on booking portals
Important things to consider for short-term renting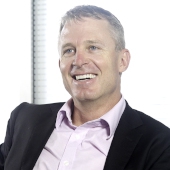 Aussie Parramatta and Rouse Hill
Ross Le Quense is one of the country's top finance brokers and the principal of the award-winning franchise, Aussie Parramatta and Rouse Hill. 
With over 200 years' experience between the team, as well as a particular interest in and knowledge about property investment, Aussie Parramatta and Rouse Hill attracts investors from all walks of life – from sophisticated international buyers, to locals investing for the very first time. 
Hear from Ross about: 
Aussie's tried and tested, award-winning mortgage writing processes
How the team's expertise in property investment will benefit clientele
The questions all investors should be asking mortgage brokers
---
Be the first to hear the 
latest
 property investment insights