Tune in to the latest episode of Property Showcase, the podcast with the inside track on the products and businesses that will help turbocharge your portfolio, maximise returns and make your overall investment experience seamless and stress-free!
To hear more about these services, make sure to tune in to this episode of Property Showcase!
Make sure you never miss an episode by subscribing to us now on iTunes!
---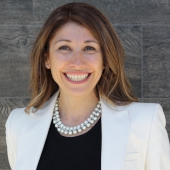 Real Wealth Australia
Helen Collier-Kogtevs is the founder of Real Wealth Australia and is a self-made millionaire who built her wealth through her property investment expertise. Helen explains that she has pioneered property mentoring programs dedicated to helping ordinary Australians create property portfolios using her disciplined, low-risk and systematic approach. She has written several bestselling books, has been interviewed on TV, radio and has been published in some of the largest publications in Australia.
In this episode of Property Showcase, Helen Collier-Kogtevs, joins editor of Real Estate, Tim Neary, to provide key advice on how to make 2018 the year to kick some goals, regardless of your investing path, the benefits of Superannuation and how you can utilise it now as well as tips for the younger generation. 
In this episode, hear from Helen about:
How property can impact the future 
How to build up your cash flow 
The impact renovation has on your property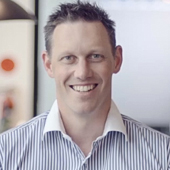 Open Corp
Whether it's building a successful property portfolio or investing in one of their Development Funds, Open Corp can help you through every stage of your investment journey. The team has 40 property specialists who collectively have been involved in over $4 billion worth of property transactions and the acquisition of more than 8000 homes and investment properties.
In this episode of Property Showcase, Michael Beresford, joins editor of Real Estate, Tim Neary, to dicuss Open Corps initiative for 2018, his thoughts on the future of pensions, the most interesting things happening in the market today and where he see's the next hot spot.
In this episode, hear from Michael about: 
His long term goals
How people are influenced by wrong information
His thoughts on the recent APRA changes
---
Be the first to hear the 
latest
 property investment insights