---
You asked for it, so here it is! In our latest sentiment survey, we asked where you wanted to hear more about, and where you thought would see the best returns this year. For both, the majority of you said Queensland, so we've decided to give you a week's worth of quality Queensland property insights! 

"Where you predict will yield the best returns for 2018?"
Queensland 32.12%
Victoria 19.87%
Tasmania 17.55%
New South Wales 10.93%
Western Australia 9.27%
South Australia 6.29
Northern Territory 0.33%
Australian Capital Territory 3.64%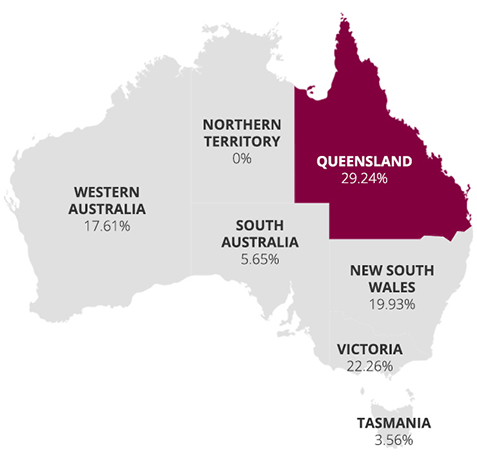 "In what state or territory would you like to read more about in relation to property and hotspots?"
Queensland 29.24%
Victoria 19.93%
New South Wales 19.93%
Western Australia 17.61%
South Australia 5.65
Tasmania 3.65%
Australian Capital Territory 1.66%