For those renovators and investors who live in and around Melbourne, here is an exciting piece of news that will help you save even more money on your renovations

Blogger: Paul Eslick, Justin Eslick & Geoff Doidge, The Reno Kings

There are two Habitat for Humanity ReStores in your area!
What is a Habitat for Humanity ReStore, you ask?
ReStore is a bargain centre for home renovators, handymen and handywomen, home maintenance enthusiasts, DIY-ers and also tradespeople. You can save 50-90% off retail costs of the goods that they sell and the products they stock changes weekly. The ReStore is a retail outlet that sells quality ex-display, overstock, surplus products and building materials which have been donated by businesses, retailers, contractors and individuals in the community. Often whitegoods, tools, furniture and home accessories are available, which is handy if you are furnishing a rental property or renovating your own home. At any given time about half of the products available are brand new, and half are good quality, useable second hand (the ReStore has clear guidelines about what they will and cannot accept second hand for resale).
 
The good news is that anyone can shop at ReStore, because the proceeds to Habitat for Humanity's building program – Habitat for Humanity has the mission to provide safe, decent and affordable housing for families in the community, so by getting your renovation purchases there you're also supporting a terrific cause.
ReStore has been open for about four years at Ringwood and now also at Bayswater North. ReStore has a brand new website at www.habitatforhumanityrestore.org.au on which they update specials regularly. There are many, many more products in-store, so do go in to see what they have because stock – as you would expect - is changing all the time. The Team at ReStore can be contacted by phone on 03 9872 3530 or email [email protected].
Unfortunately for the rest of us keen renovators in "Oz", ReStore is currently only in Melbourne, but Habitat for Humanity is a strengthening force in the Australian community and as there are Habitat for Humanity ReStores all over the world, we may benefit from other ReStores in Australia in the future. Discussions are in the pipeline regarding other stores in Australia, so keep an eye out for any developments on the Reno Kings Facebook page facebook.com/renokings.  This is a cause that's good for everybody.
---
About The Reno Kings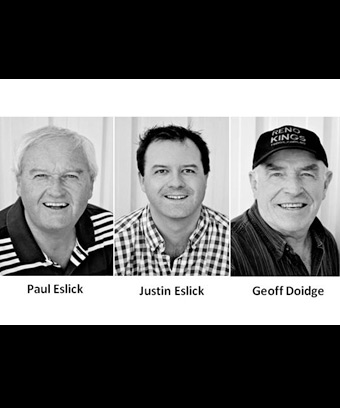 The Reno Kings have been successful in property for over 35 years – and it hasn't been by taking risks!  And for 12 years now they've been showing people from all over Australia how to buy exceptional property deals, cleverly add tremendous value to residential properties through cosmetic renovation and development and to safely and successfully create wealth by building a property portfolio. 
Justin has been teaching alongside Geoff and Paul for the past 5 years and his town planning and professional buying skills are so very powerful that they won't touch a property without Justin first giving it the 'go-ahead'.  Others have come and gone, but the Reno Kings have always been there, powering along, using their safe and secure formulas to build up $40million worth of property. 
Thriving – not just surviving – through 35 odd years of property cycles proves that what they're doing is right!   And that's why they get so many questions from property investors and why the media always go to them for help on property and renovation stories. The Reno Kings are the trusted name in property education.
Top Suburbs
Highest annual price growth - click a suburb below to view full profile data:
latest news