I am often asked how to add value to a property and improve the saleability when renovating a garden in preparation for a sale. Here are a few landscape design secrets that are very effective and simple to implement to ensure that your garden look a million dollars come sale time.

Blogger: Dave Limburg, Online Garden Design

The number one tip to an effective and profitable garden design is to ensure that you create a garden that is low maintenance and well presented. Nowadays people don't want to be mowing a huge lawn, or pruning a hedge on the weekend. They want to visualise themselves enjoying their garden space, not mowing lawns. The key to a great result with your outside space is the same as inside; tick the emotional boxes
Michelle Galletti, of Cunninghams property on Sydney's Northern Beaches suggests that a well designed garden not only adds value to the property, but also makes the property more saleable. "Everyone wants to enjoy their outdoor space these days, creating an appealing garden makes buyers imagine living in that garden space, it adds to the emotional pull".
As with any renovation you need to start at the end, that is work out your target market that is most likely to purchase your house. Your target market and your property value will mostly determine your budget, what elements you add to your garden and how much you spend on each element. Your typical target market for a house in Australia will be a family with two kids.
As a rough rule of thumb every dollar spent on the garden should add three dollars of value. So a $10,000 budget should add $30,000 to the value of the house.
Here is a list of some effective value-adding elements for landscaping on a budget;
• Paving – An outside seating area is a necessity for a garden in Australia. People love to use the outdoor space as much as possible including dinning and entertaining. Recycled pavers are a cheap and effective way of creating an appealing outdoor seating area without overspending. Your paved area only needs to be large enough for a table and chairs – 15m2 should do. Pavers for this size area can be purchased for under $300.
• Turf – Turf is relatively inexpensive. Couch grass roll can be purchased for about $6 per m2 from most landscaping yards. A small lawn area is almost a necessity for kids, it is certainly a garden element that families will be looking for when assessing a property to purchase - 30m2 would be plenty of lawn to roll around on, set up some outdoor games, or have a splash under a sprinkler.
• Screening plants around the perimeter of the garden are a great way of softening an outdoor space and making the garden look bigger. The follow plants will grow well in most Australian conditions, require minimial care and pruning, grow to roughly fence height and look great year round; Murraya paninculata (Orange jessamine), Acmena smithii (Lilly Pilly) and Viburnum odoratissimum (Sweet viburnum). These plants can be purchased from your local nursery for approximately $20 each in 200mm pots, this pot size should be approximately one and half metres high plants.
• Garden plants to fill the garden beds should be selected to look great, hardy and of course low maintenance. The follow achieve all of these requirements; Phormium tenax (Flax), Trachelospermum jasminoides (Star jasmine), Ophiopogon japonicus (Giant mondo grass), Liriope muscari (Varigated Liriopes) and Cordyline varieties
• If you are planning to sell in the very near term consider going to your nursery and selecting some shrubs and annuals that are flowering and looking good now, or ideally flowering with scented flowers, these little touches can help boost the overall look of the garden and add to the appeal.
• Mulch – Garden beds always look a lot tidier and more presentable with a layer of mulch on top. Pine bark, or Eucalyptus mulch can be readily obtained for free from local tree removal companies.
So for a little effort and some creative sourcing of materials you can add plenty of value to your property and increase the saleability without breaking the bank. Ensure that you don't overcapitalise, and you design and build a garden that is both aesthetically pleasing, and low maintenance.
Read more: 
Finding your next investment location 
The simple way to get your kids on the property ladder - NOW 
Top 10 Sydney suburbs for 2016 
Off-the-plan investments: The devil is in the detail 
---
About Dave Limburg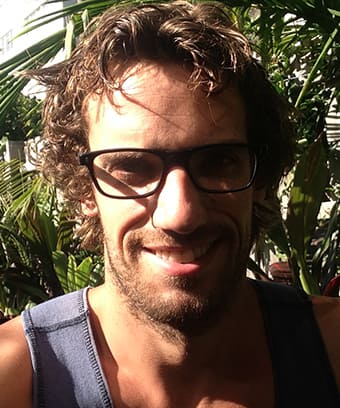 I am a professional landscape designer with over 15 years of landscape design experience. I run Online Garden Design offering an Australia wide custom landscape design service and DIY guides online. We create unique garden design based on your wants and needs, and show you how to build your own garden with our complete do it yourself guidelines, or alternatively our design packages can be used for contractors to quote from and build off.
Email: [email protected]
Website: www.onlinegardendesign.com.au
Top Suburbs
Highest annual price growth - click a suburb below to view full profile data:
latest news