Window coverings are essential for rental properties for privacy but also play a part in aesthetics and insulation, keeping heat in & cold out and vice-versa depending upon the season.

Blogger: Paul Eslick, Justin Eslick & Geoff Doidge, The Reno Kings

But what type of window furnishings do you use for your rental property and why? And how much should you spend?
Everyone is going to have a different opinion, budget and taste, but for the Reno Kings, we can't go past slimline PVC venetians.  We've tried all sorts of things over the years, but nothing compares with these little beauties.
Venetians are one of the simplest things to use to dress up a house. Wooden venetians are not the common material now – aluminium and plastic are the way to go. Paul Eslick says: "Venetians are lightweight, modern, you can change them and they are 'cheap as chips'.
Venetians give you the indoor/outdoor look - you want to be able to look out but not have others look in!"
Cost Guide: Depending on quality and size, they can be as little as $29.00 per window.
Value Add Guide: As much as $3,500 to $4,000 can be added to the value of the property with neat, clean, functional window dressings. Venetians dress a window, allow light or shade - and anywhere in between - and privacy. They look clean, lean and sleek and come in many different finishes.
A word of warning: curtains cannot dangle near stovetops – particularly gas stovetops – and the operating cords from venetians are a fire hazard.  Be sure to check out safety regulations before installing stoves near opening windows and window coverings near stoves.
---
About The Reno Kings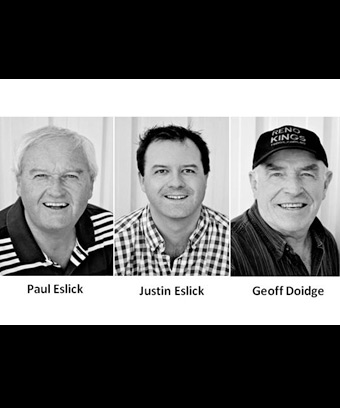 The Reno Kings have been successful in property for over 35 years – and it hasn't been by taking risks!  And for 12 years now they've been showing people from all over Australia how to buy exceptional property deals, cleverly add tremendous value to residential properties through cosmetic renovation and development and to safely and successfully create wealth by building a property portfolio. 
Justin has been teaching alongside Geoff and Paul for the past 5 years and his town planning and professional buying skills are so very powerful that they won't touch a property without Justin first giving it the 'go-ahead'.  Others have come and gone, but the Reno Kings have always been there, powering along, using their safe and secure formulas to build up $40million worth of property. 
Thriving – not just surviving – through 35 odd years of property cycles proves that what they're doing is right!   And that's why they get so many questions from property investors and why the media always go to them for help on property and renovation stories. The Reno Kings are the trusted name in property education.
Top Suburbs
Highest annual price growth - click a suburb below to view full profile data:
latest news