With all the widely advertised and hugely popular renovation shows on television these days, followers of these shows can find themselves easily misguided.

Blogger: Paul Eslick, Justin Eslick & Geoff Doidge, The Reno Kings

For the serious renovator and property collector, one thing to always keep in mind is the majority of these shows are "REALITY TV" first, "renovation show" second, and "educational" a very distant last.
Take some of the you-beaut renovations you see on these shows. There is no doubting at all that the majority of them result in beautiful, trendy and highly desirable end products.  If your purpose in renovating is to renovate to sell NOW, then you can certainly takes some tips from what they are doing - providing you can do it within budget of course!
As viewers we never really find out the true cost of what they have done in the renovation on the show - the cost of purchase, the true cost of the renovation after taking into account all labour, materials, council permits and of course any 'winnings' from challenges. The so called "profit" may also be false, as we don't really know what the reserve that has been set is in comparison to total costs.
If you don't plan to sell for some period of time (remember, if you hold an investment for 12 months you may be entitled to a 50% reduction in capital gains tax), then the trendy finish might also prove to be your downfall. Trends are fads, and fads don't last!  What's trendy today may stand out as dreadfully dated in a surprisingly short period of time.  "Classic" is just that – classic, timeless and stands the test of time – and tenants.
Enjoy the TV shows and draw motivation and inspiration from watching them.  Separate from the hype :  be sure to do your detailed research on property purchase prices and comparable sales/rentals of renovated properties, calculate your realistic budget, and schedule your scope of work to deliver a sound business project result – else you'll likely experience your own dose of REALITY that may not be quite so entertaining...
---
About The Reno Kings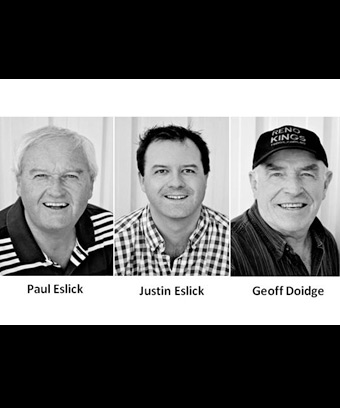 The Reno Kings have been successful in property for over 35 years – and it hasn't been by taking risks!  And for 12 years now they've been showing people from all over Australia how to buy exceptional property deals, cleverly add tremendous value to residential properties through cosmetic renovation and development and to safely and successfully create wealth by building a property portfolio. 
Justin has been teaching alongside Geoff and Paul for the past 5 years and his town planning and professional buying skills are so very powerful that they won't touch a property without Justin first giving it the 'go-ahead'.  Others have come and gone, but the Reno Kings have always been there, powering along, using their safe and secure formulas to build up $40million worth of property. 
Thriving – not just surviving – through 35 odd years of property cycles proves that what they're doing is right!   And that's why they get so many questions from property investors and why the media always go to them for help on property and renovation stories. The Reno Kings are the trusted name in property education.
Top Suburbs
Highest annual price growth - click a suburb below to view full profile data: