Storage is absolutely essential in any renovation whether it be owner occupied, a rental or for sale.  Custom made joinery is expensive and can eat a large hole in your renovating budget.  Here are some tips to slashing your joinery budget without impacting the quality.
Blogger: Bernadette Janson, The School of Renovating
Firstly it is essential that you match the standard of joinery with the style and value of the house. Expensive joinery in a lower value house is a waste of money. Cheap joinery in a high value house may detract from its overall appeal. 
TIP ONE: The difference between cheap and low cost is that cheap looks cheap. We are after the low price tag but without compromising the look or quality.
TIP TWO: Steer clear of retail kitchen and wardrobe companies.  You are paying for the retail facility overheads and markup on the manufacture of your joinery. I recently had a quote of  $46,000 on all the cabinetry in a property. I had the same job done by a wholesale joiner for $20,000. Which brings us to the next point:
TIP THREE: If your property requires custom joinery go directly to the cabinet maker/joinery shop. On a higher value property you might engage an independent kitchen designer (approx. $1000).  Then take your design directly to the joiner.
TIP FOUR: A walk-in wardrobe or butler's pantry will offer superior storage to traditional options. Of course some fit out is still required but it is generally very cost effective.
TIP FIVE: Don't assume all existing joinery must go, kitchens, particularly are built to last and if the cabinets are in good repair you may get away with just changing/ re-surfacing the doors. 
TIP SIX: Wardrobes with sliding aluminum doors are a good cost effective solution if you are careful with your choice of finishes. There's a fine line between on- trend and tacky. I like to install brushed stainless steel door hardware throughout the property so the aluminum framed wardrobe doors frames tie in well. Wardrobe doors panels should be coloured glass to work with the internal paint colours, If you must have a mirrored wardrobe door, keep it to just one and keep the other glass.
TIP SEVEN: Don't overlook flat pack kitchens, especially Ikea.  They offer a large range, top quality, fully adjustable Blum hinges and fittings, a great guarantee and are available off -the-shelf , there is no lead time.
TIP EIGHT: Wherever possible source off-the-shelf bathroom cabinets and vanities from bathroom suppliers rather than having them custom made. 
TIP NINE: The numerous on and offline auctions sites are fertile ground for low cost kitchen and bathroom joinery.  It requires commitment but you can be lucky and drop onto an auction lot that suits your requirements.
TIP TEN: You can jazz up basic joinery with some bells and whistles.  Fitting out the drawers and cupboards with a few little extras from the huge range of accessories available today can make even the most basic joinery sparkle.
Contact this Blogger Immediately
About the Blogger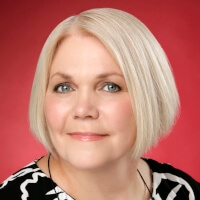 Bernadette Janson is a lover of renovating and the director Of The School of Renovating.
She knows that women get a raw deal with superannuation and the majority are facing a poorly funded retirement, particularly those on the wrong side of forty. The average superannuation payout for an Australian woman is $37,000 which is a fraction of what she makes on just one project.
Her mission is to inspire , motivate and empower women to rise above the statistics and create for themselves a brighter financial future.
Bernadette' passion began as a hobby twenty years ago while raising her four children when she discovered her flair for turning very ordinary houses into stunning family homes that are beautiful both aesthetically and functionally
Bernadette teaches renovating as a powerful and flexibility way to fast tracking your retirement savings while keeping risk to a minimum. To find out how renovating could fast track your retirement visit http://www.TheSchoolOfRenovating.com
Top Suburbs
Highest annual price growth - click a suburb below to view full profile data:
latest news