It is easy to go overboard with kitchen renovations given that it is such big business but it is important to keep a close eye on the budget. More money definitely doesn't equate to a better result.  How much you spend depends a lot on the extent to which you are willing to manage the process.
Blogger: Bernadette Janson, The School of Renovating
The budget should be directly proportional to the value of the property and the neighbourhood, particularly if it is an investment or renovation for profit. There's no problem with it looking more expensive but it needs to come at a price that a buyer is willing to pay.
Here are some tips for a quality finish at the right price:
1. Resist the DIY Temptation
While managing your costs is important, DIY can be counterproductive A kitchen is a once-in-20 year investment and it needs to be built to last so using skilled tradesmen is essential. You can save a huge amount of money by engaging the trades directly including the cabinetmaker and stonemason.  If you want to keep prices down, limit your activity to the demolition and laboring for the trades.
If your goal is to make a profit, you should contain your costs to 2 to 2.5% of the property value. It is very achievable to produce a good-looking quality kitchen on this budget but you need to work at it. If the kitchen is in your own home and you are not so concerned about making a profit then you can stretch this to 4% of but any more is just a waste.
The kitchen is the hub of the home and the position and layout is important.  It needs to be practical as far as cooking, serving and storing of food but should also have a good hangout feel. Avoid the eat-in kitchen if you can, a more open plan style is more popular and appropriate for today's casual lifestyle.
2. Turn The Trash into Treasure
Take photos of your old kitchen while it is still in situ and looks its best before you remove it, then list to sell on eBay or Gumtree to boost your budget. Even if you offer it for free it will save adding to the landfill and will also save you removal and tipping fees.
3. Add The Light
The kitchen needs plenty of both natural and artificial light. Big windows are ideal for the natural light, preferably with a view of the garden.
Good artificial lighting makes it look clean and sparkling which is important in a food prep area.
Downlights are best for ambient and task lighting. The Australian Building Code specifies a lighting ratio of 5 watts per square metre of floor space making low energy compact fluoros and LED the best options. Use daylight coloured globe rather than cool to avoid looking too clinical.
For accent lighting; LED strip lighting is a very cost effective for under- cabinets and even kickers.
Remember to include plenty of bench top power points; there is nothing worse than having to juggle appliances because of inadequate power outlets.
4. Stick to standard
If the kitchen is in your own home and you are tall or short please resist the urge to have the base cabinets made in a non standard size to suit you, (unless you are disabled), appliances only come in standard sizes and will not line up with the bench tops destroying the overall look of the kitchen.
5. Go For Finishes With Broad Appeal
If you want your kitchen to have broad appeal go for polyurethane, gloss finish in a neutral colour. I find that white kitchens are still the most popular and versatile. Solid Timber kitchens are expensive and have limited appeal.
Appliances should be stainless steel as a minimum. Watch for sales, auctions and model run outs. I like to source the run outs; they are usually significantly cheaper. When installed, nobody cares if the stove is last season's model. Retractable range hoods look sleek but a canopy will save the cost of the overhead cabinet and is more effective for wok cooking.
Caesar Stone is good looking and cost effective for benches and once again go directly to the stone supplier for the best price. Stick with light, neutral colours and minimum 40mm thickness. Note that the thicker bench is only ever thickened on the edge; the bench itself is still only 20mm.
Whether you go for glass or tiles for the back splash, keep to a neutral colour. If you want a vibrant colour in the kitchen, add it with decorator items. Strong colours can polarize your market.
For a small kitchen consider a mirror splash back to help create the illusion of space.
It takes some time and effort to manage the process but it is not unusual to save 50% on the cost of the kitchen so it is well worth the effort.
Contact this Blogger Immediately
About the Blogger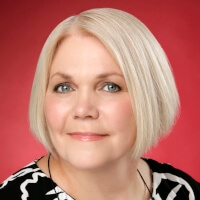 Bernadette Janson is a lover of renovating and the director Of The School of Renovating.
She knows that women get a raw deal with superannuation and the majority are facing a poorly funded retirement, particularly those on the wrong side of forty. The average superannuation payout for an Australian woman is $37,000 which is a fraction of what she makes on just one project.
Her mission is to inspire , motivate and empower women to rise above the statistics and create for themselves a brighter financial future.
Bernadette' passion began as a hobby twenty years ago while raising her four children when she discovered her flair for turning very ordinary houses into stunning family homes that are beautiful both aesthetically and functionally
Bernadette teaches renovating as a powerful and flexibility way to fast tracking your retirement savings while keeping risk to a minimum. To find out how renovating could fast track your retirement visit http://www.TheSchoolOfRenovating.com
Top Suburbs
Highest annual price growth - click a suburb below to view full profile data:
latest news