At the moment it would seem that property prices are really going off and viable renovation projects are a thing of the past. The weekend newspapers are teeming with stories of homes selling for hundreds of thousands over the reserve, which might be enough for us to pack up and call it quits.
Blogger: Bernadette Janson, The School of Renovating
But, not so fast. Of course we know not to believe everything that is written but its easy to be sucked in. Newspapers are in the business of selling so the more sensational the story,  the better. We need to insulate ourselves from the hype, keep our cool and continue to assess our target areas on the facts, not what we read in the papers.
And if there is a generalized improvement in the market then we may need to adjust our strategy to secure a property at the right price. It is especially important to be rigorous with research in a rising market as the goal posts are shifting and you need to balance missing out on properties against the risk of paying too much and eating into the profit margin. Of course a rising market can be great at the selling end but the market can be a bit like a rollercoaster swooping and dipping and it is very wise to not be too ambitious when predicting a sale price.
Here are some tips to help navigate the minefield.
Be vigilant
Step up your monitoring of your market, attending local inspections and auctions and get a sense of whether the price rise is across the board or in particular price brackets or geographical areas. 
Take notice of both ends of the market so you are up to speed with fixer uppers and the competed renovations. Read reputable real-estate publications and get a more balanced view of overall market.
Be organised
Have your finance approved and cash ready for a deposit.
When you find a property move thorough your due diligence and feasibility as quickly and efficiently as possible. Money talks and if you are able to make a good offer that is close to your best offer (leaving a little room to move) , accompanied by a holding deposit cheque; you are sending a strong message. 
Vendors read the papers too and may suffer from the effects of the greed gland but price is not always the only consideration. I don't know many people who enjoy the process of selling their property and the prospect of sealing the deal may be attractive. If you do happen to get lucky and your offer is accepted then move quickly to get contracts exchanged to minimise the risk of gazumping.
Be creative
Try to find an edge to add to your offer, tailor it to the vendor's circumstances, If they are downsizers, they may appreciate a longer settlement or a rent back period.  If they are looking to buy another property you may be able to offer early release of the deposit (check with your solicitor first as this does carry significant risk).
Whatever your strategy, remember the saying "Buy in haste, repent at leisure" this is especially true when the market is reported as being on the boil. You are better to miss out on a property than to take shortcuts and end up with a dud.
Contact this Blogger Immediately
About the Blogger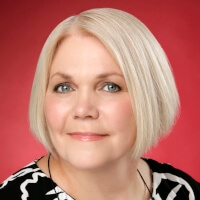 Bernadette Janson is a lover of renovating and the director Of The School of Renovating.
She knows that women get a raw deal with superannuation and the majority are facing a poorly funded retirement, particularly those on the wrong side of forty. The average superannuation payout for an Australian woman is $37,000 which is a fraction of what she makes on just one project.
Her mission is to inspire , motivate and empower women to rise above the statistics and create for themselves a brighter financial future.
Bernadette' passion began as a hobby twenty years ago while raising her four children when she discovered her flair for turning very ordinary houses into stunning family homes that are beautiful both aesthetically and functionally
Bernadette teaches renovating as a powerful and flexibility way to fast tracking your retirement savings while keeping risk to a minimum. To find out how renovating could fast track your retirement visit http://www.TheSchoolOfRenovating.com
Top Suburbs
Highest annual price growth - click a suburb below to view full profile data:
latest news