Budget blowouts are common in renovating but costing the job can be time-consuming and newbies may be tempted to resort to a form of Russian roulette, plucking a figure out of the air and hoping for the best!!
Blogger: Bernadette Janson, The School of Renovating
I know this because I have tried it and have proved without any shadow of doubt that it doesn't work.
So how does someone starting out in the game manage more than an uneducated guess as to what the renovation costs are going to be??
Before I go on I should clarify that the term "renovation" has a very broad interpretation from a purely cosmetic makeover, to a minor floor plan rework right throughout the varying degrees of structural complexity including additions and subdivision.
As far as costs are concerned the actual renovation is the tip of the iceberg however most of the purchasing, holding and selling costs are reasonably accessible. For this exercise we are dealing with the actual renovation costs only.
Start With Preparing A Scope Of Work
Now there are a couple of things you need to do before you start. The first is to prepare a comprehensive scope of work .A scope of work is a list of every item of work that needs to be done to complete the renovation. This document is then broken down into the individual trades. It is important to keep in mind that the more detail you are able to include, the less room there is for error or omissions.  
The second thing you will need to do is decide what materials if any you will be sourcing so that you are able to be clear with the trades, what materials they need to provide. You should then prepare a detailed materials list for yourself so you can source and price them accurately.
Once you have laid the foundations you are ready to get costing
Here 5 ways to go about costing your project:
Use Benchmarks
This is an acceptable method of estimating purely cosmetic renovation.  It is generally accepted that a property can be upgraded cosmetically with a spend of 10% of the value of the property.  This does not allow for high cost repairs such as rewiring or re-stumping or any building /structural work. So a simple way to cost a simple renovation is to take the 10% of the property value and add to it with quotes for any elements of work that fall outside the realm of purely cosmetic including high cost repairs.
Go To Tender
The most reliable way to estimate costs is to take your scopes of work and material lists and gets quotes on every trade and material. This can be slow and difficult if you have not yet purchased the property but it is essential if you are tackling a renovation with any degree of structural complexity.
Use Industry Publications
The next method lies somewhere between the two and that is to seen guidelines for reliable industry bodies and publications.
•    Archicentre produces a free Renovation Costing Guide annually offering a range of pricing for most elements a renovation with indexations for the different states.
•    Rawlinson's Construction Cost guide is the Quantity Surveyors bible and provides a huge range of information for costing your building work but requires a level of building knowledge to be able to extract the information you need. The book is updated annually and a  $385 copy, it's not cheap. It can be found in some university libraries but you do need to make sure you are using a current issue.
Call In The Professionals
The best way and most time effective way to get a reliable estimate of your renovation costs is to engage a quantity surveyor.  For less than you might think   a qualified quantity surveyor will prepare a renovation cost plan for your project. We use MCG Quantity surveyors (Sydney, Melbourne, Brisbane) This will not only give you peace of mind it will also add credence to your proposal for finance.
Go Gold Class
Now if it is all too much and you really want the limo ride by having the renovation plan and the costings done for you, you can engage the services of   an experienced renovation consultant. They will advise you of the best changes to make to improve the value of the property, how to go about it an what it will cost you. Some will even do the renovation for you!!
Whatever the method you choose to cost your project it is important to remember that renovations have an uncanny knack of producing nasty little surprises so keep these to a minimum by being rigorous with your pre- purchase due diligence and, for the unavoidable, make sure you include at least a 10% contingency as a buffer.
Contact this Blogger Immediately
About the Blogger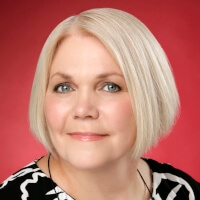 Bernadette Janson is a lover of renovating and the director Of The School of Renovating.
She knows that women get a raw deal with superannuation and the majority are facing a poorly funded retirement, particularly those on the wrong side of forty. The average superannuation payout for an Australian woman is $37,000 which is a fraction of what she makes on just one project.
Her mission is to inspire , motivate and empower women to rise above the statistics and create for themselves a brighter financial future.
Bernadette' passion began as a hobby twenty years ago while raising her four children when she discovered her flair for turning very ordinary houses into stunning family homes that are beautiful both aesthetically and functionally
Bernadette teaches renovating as a powerful and flexibility way to fast tracking your retirement savings while keeping risk to a minimum. To find out how renovating could fast track your retirement visit http://www.TheSchoolOfRenovating.com
Top Suburbs
Highest annual price growth - click a suburb below to view full profile data:
latest news