Focus! Designers of all breeds use this one simple trick to create visual interest and draw a viewer's eye. From fine artists, to photographers, graphic designers, architects and yes, even interior designers, 'focus' is universally recognized as one of the key elements of great design.

Blogger: Jane Eyles-Bennett, Hotspace Consultants
Appropriate application of this design principle is often what sets apart a professionally designed house from something less strategically put together by an amateur.
Using focus means consciously creating strong visual interest in one area of a space to either draw the eye in further, or distract it away from other cosmetic flaws.
For example, in the bathroom, the focus should always be on the vanity and mirror; a beautifully designed mirror and equally 'designer' vanity is a much nicer visual than a toilet. If you need to overhaul your whole bathroom, but you're working on a budget, allocate your funds to upgrade the vanity and mirror – not so much the toilet, shower, and shower screen.
A clever home or investment property renovation which utilizes the design principle 'focus' (even when you can't afford to overhaul the entire property) goes a long way to tricking the eye into thinking the whole home has been thoughtfully renovated.
Creating strong focal points helps balance the interior spaces and exterior elements of your property so that the imperfections don't overwhelm or take center stage.
Another example; If the flooring in your kitchen needs to be replaced, but the funds are not there, you can compromise on the flooring (with something less expensive) and instead add a colorful, textured or glossy splash-back. The sub-standard flooring is still there but it has less impact because the splash-back is taking the focus away from it.
Every room needs a really great focal point to stir interest and generate excitement in the space. Whether your renovation plans are modest or extravagant, a good design consultant can help you make your place pop.
If paying a renovation design professional is not on the cards for you, then even just thinking like a designer and employing this very simple principle, you'll be surprised by the difference a little bit of focus can add to the aesthetic of your home or investment property.
About the Blogger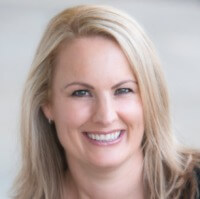 Jane Eyles-Bennett is an interior designer specialising in renovating property for profit. With over 500 happy clients to her name and millions of dollars in extra profits generated for them during her career, her business Hotspace Consultants is who smart property investors turn to for guidance when embarking on a renovation.
Top Suburbs
Highest annual price growth - click a suburb below to view full profile data:
latest news