It is well within the reach of the average Australian woman to make more than their day job renovating without ever picking up a paintbrush or hammering a nail.
Blogger: Bernadette Janson, The School of Renovating
If you are a fan of reality TV renovating you can be forgiven for thinking that making a profit from renovating relies on your level of skill in the areas of design and building.
If you want to make serious money from renovating, (I'm talking about six figure profits), any level of technical skill is going to be a disadvantage.  To be very clear, this is not about the quick makeover on an investment property OR the labour of love you might do on your family home.  I am referring to those of us who choose to buy, renovate and sell property as an income stream.  
I know that being hands-on renovator limits your earning ability because I did it for a long time myself and only when I couldn't do the physical work anymore did my projects become truly profitable.
Plenty of builders fail miserably when they try their hand at renovating for profit because they focus on the building and not enough on the strategy.
The savvy renovators will research and strategize to buy the right property in the right area at the right price.  They will structure the deal to ensure there is sufficient margin to complete a quality renovation that speaks to their market. Then rather than be in the trenches doing the work they will manage every aspect of the project to deliver a quality renovation to the market on time and on budget and positioned to return the maximum sale price..
Now I am going to take this a step further and say that women are way better at being smart strategic renovators.  Brave move, but I believe women are hard wired to be profitable renovators.
As with everything knowledge is power and it is important to learn the business model and how to apply it but generally speaking
women tend to:
1.    Make 91% of the new home purchase decisions** giving female renovators the massive advantage of being on the same wavelength as their buyers at an instinctive level.
2.    Be less inclined to do the work themselves, Women are far more likely to leave the building work to the tradesmen who have spent years honing their skills.
3.    Be willing to ask for advice and to seek out the advice they need
4.    To be good shoppers, which is essential for producing champagne renovation of on a beer budget.
5.    Appreciate the importance of function as well as looks and are naturally skilled at making a house a home building the emotional bond with the buyer
6.    Be more relationship focused; nurturing their relationships from with their consultants, trades, agents, and financiers, even neighbours in a way that is mutually beneficial to all parties and particularly to the profitability of the project.
Contact this Blogger Immediately
About the Blogger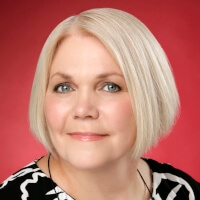 Bernadette Janson is a lover of renovating and the director Of The School of Renovating.
She knows that women get a raw deal with superannuation and the majority are facing a poorly funded retirement, particularly those on the wrong side of forty. The average superannuation payout for an Australian woman is $37,000 which is a fraction of what she makes on just one project.
Her mission is to inspire , motivate and empower women to rise above the statistics and create for themselves a brighter financial future.
Bernadette' passion began as a hobby twenty years ago while raising her four children when she discovered her flair for turning very ordinary houses into stunning family homes that are beautiful both aesthetically and functionally
Bernadette teaches renovating as a powerful and flexibility way to fast tracking your retirement savings while keeping risk to a minimum. To find out how renovating could fast track your retirement visit http://www.TheSchoolOfRenovating.com
Top Suburbs
Highest annual price growth - click a suburb below to view full profile data:
latest news