If something sounds too good to be true, it often is. Property spruikers beware – the crackdown is coming.
Blogger: Paul Wilson, founder, We Find Houses Group
Property spruikers have become synonymous with the dark side of the property industry.
They reflect poorly on businesses that genuinely help clients use property investment as a wealth-creation vehicle.
You know the types – big glossy ads plastered with questionable marketing messages promising too much, too soon.
And 'free' seminars where get-rich-quick messages are peddled and unsuspecting buyers have under-performing properties shoved in their faces, 'available for a short time only'.
These 'delay at your peril' operators only want to line their own pockets at your expense.
At We Find Houses, we come face-to-face with this end of the industry via clients that have almost been hoodwinked, but have also taken the wise step of conducting due diligence on the company/individual they are aligning themselves with.
They tell similar stories of poor advice, high-pressure sales tactics and doom and gloom prophecies – all without any substantiation.
Some wonder why we don't offer the same 'jackpot' returns as the competition, and there is a reason for this – if it sounds too good to be true, it often is.
I explain that spruikers aren't our competition, and that their 'jackpot' returns are based on flawed or inaccurate data and will never materialise. In fact you'll be worse off, while the shonks pocket your money.
Once I am able to demonstrate that our clients are not pushed in any predetermined direction – that whatever investment strategy they apply will be designed 100 per cent for their individual circumstances – they get it, and thank me for opening their eyes to all the possibilities and opportunities available to them.
The most important factor to consider when seeking the advice of a property expert is to ensure that they are, in fact, an expert.
How long have they been in the industry?
Are they a certified property investment adviser?
Do they have recognition from relevant industry bodies and a good track record?
If the answer to any of these questions is no, then you need to keep searching.
Consumer regulators in Australia have launched a national video campaign to warn people against spruikers pushing their 'get-rich-quick' messages.
The national campaign is backed by ASIC and Consumer Protection WA, and seeks to educate people on spruiker tactics such as rent-to-buy housing deals.
Some spruikers provide unlicensed advice on financial, credit and real estate matters – all crucial things that require expert analysis specific to each buyer's position.
All property professionals must comply with consumer law.
I strongly support this spotlight being shone on the fly-by-night operators who have hastily set up shop to capitalise on unsuspecting investors, and who will disappear just as quickly under the impending scrutiny.
I believe that investors need to be made aware of the dangers of engaging with unscrupulous operators skirting the law, polluting the market and – frankly – ripping off buyers.
The good news is that, regardless of the scammers, property is statistically the strongest investment class we have.
About the Blogger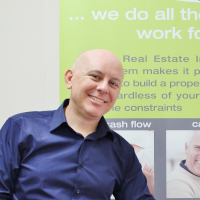 Paul Wilson is an Independent Property Investing Expert who's been educating and coaching investors since 2001. Author of 7 Deadly Mistakes Property Investors Make and How to Avoid Them, he also manages www.educatingpropertyinvestors.com.au, www.wefindhouses.com.au, and www.wefindfinance.com.au. 
Through his books and websites, Paul provides valuable, independent guidance and support by teaching strategies on how you can invest successfully, while protecting yourself from the common mistakes that trap many investors from reaching their full potential.
Paul doesn't promote cookie cutter strategies, instead he demonstrates how you can create wealth as a property investor regardless of your budget, location, strategy and risk profile. Paul makes his home on the Gold Coast and spends his leisure time enjoying adventures, surf and sun with his wife and five children. Protect and grow your portfolio with knowledge. Contact Paul today for a complimentary consultation: 1800 690 890 and ask for Paul, or email [email protected]
Top Suburbs
Highest annual price growth - click a suburb below to view full profile data: