YOUR CURRENT SUBSCRIPTION HAS NOW ENDED
Don't miss the APRIL issue, take advantage of our Scoopon renewal offer for this week only!!!!
Pay only $4.95 each month - that's over half off the cover price PLUS no lock-in contract!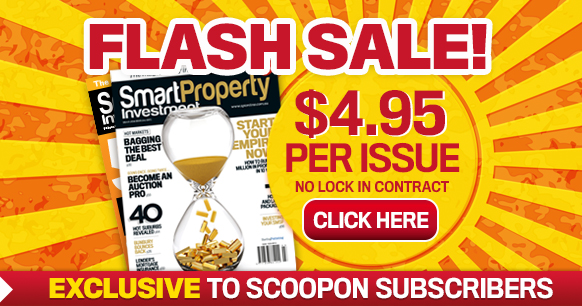 PLUS RECEIVE A FREE INVESTOR BONUS PACK WHICH INCLUDES:
DestinyLive.com.au Premium membership 9 months - minimum value $90
$100 OFF a Washington Brown residential tax depreciation schedule, normally $715 inc GST (in metro areas)
Investment in Action five-part eBook series, with over 70 pages of real Australian renovating
Results Mentoring Investor bundle, worth $149
Delivered FREE, direct to your door every month
Offer ends MIDNIGHT WEDNESDAY 19 FEBRUARY
The $4.95 payment will be deducted each month from your nominated card, starting from the date you first purchase. You can cancel your subscription at any time – simply give us 30 days notice! You can manage your details via Billing Portal, you will receive an email after your first purchase to do this.
Top Suburbs
Highest annual price growth - click a suburb below to view full profile data:
latest news