Smart Property Investment: How do you decide where you're going to invest? 
Paul Glossop: There are probably two or three main sources I look at.
The main thing I look at is supply and demand data, just basic RP Data supply and demand and then from there I compare that with current yields in a few different towns I'm looking at.
So I refine it down to about the top 20 towns which I would look at and that's usually nationally.
I look at things like yields – what is the current yield in the market? And then secondly what's the demand for rentals in the market as well? So looking for somewhere with pretty low vacancy rate with a high yield and a low entry point – something under the $300,000 mark usually.
Jonathan Preston: I'm really a yield player, but I'm also looking at it from a long-term growth perspective.
The key consideration for me is locations which are driving distance or commuting time to the Sydney CBD.
So I'm pretty indifferent as to what the area is currently like. I'm looking at a 20-year time frame and in 20 years, I think anything that's less than 90 minutes from the CBD, people are going to be living there because they have no other choice. This trend has already kind of begun.
So I'm actually not concerned by buying in rough areas. You've got to take the good with the bad. You don't always get to choose between the most desirable tenants, but they're not generally that bad either.
I'm pretty indifferent as to what the area is currently like. I'm looking at a 20-year time frame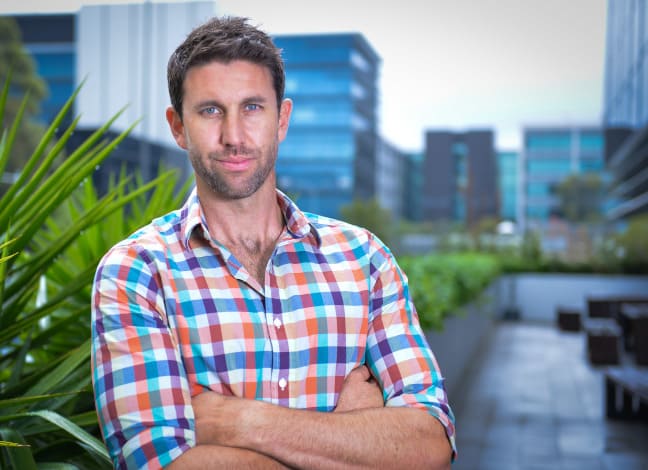 Rhys Drake: Obviously your fundamentals, your ergonomics and the infrastructure around properties. You look at what's going on.
But my mentoring group, my property mentoring group, hands down to them, they've got teams, they've got people who research it constantly. They give us the facts, they give us the numbers, they show us. It's not necessarily them trying to push us into a property. They're just showing us what we need to look for, how we need to finance it.
The main thing for young people is to not be so afraid about getting into property. I think everyone is so afraid of getting into debt, and I say to all people my age, if the banks would give me $2 million tomorrow, I'd take it. I'd take that $2 million and I'd run with it because I know I could make money from it.
It's not as scary as some may think. It's a lot easier than some may think. You just need to get yourself into a good team, talking to some good mentors and do your research and jump in the pool, get amongst it.
Helen Nguyen: The locations I choose are purely based on numbers and if I can get a passive rental from the investment and also have reasonable capital growth.
I do a lot of research about the demographics of the suburbs – the vacancy rate, rental prices, real estate sales etc. I spend a lot of time on real estate.com.au and reading forums about people like Nathan Birch or Engelo Rumora. What they have been able to achieve at a young age is a huge inspiration to me. It shows that you don't have to have years of experience and capital behind you to succeed in property investment.
I would like to see more female investors like Margaret Lomas, and hope that I can also one day inspire others to start investing in property.
The locations I choose are purely based on numbers
Helen Christie: Oh my God, that was the hardest part because we didn't know where to start looking.
Then the more I looked, I was just getting more confused and I thought 'oh my God'. So I started to read investment magazines to learn. And the more I started reading the more I realised what I didn't know. I didn't even know what capital growth was, or a yield.
The more I read, the more I realised that I could potentially make a big mistake here. And being in my 40s, I really didn't have time to make mistakes.
I had no clue, I had no clue at all.
That's why I sought out the services of a buyer's agent.
Top Suburbs
Highest annual price growth - click a suburb below to view full profile data:
latest news