Promoted by Rent.com.au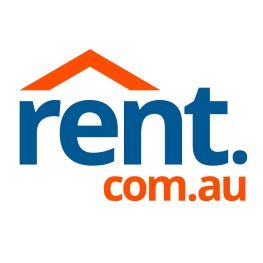 How do you give a property listing everything it needs to attract good tenants? Here is a guide for private landlords and investors from the experts at rent.com.au
For landlords writing their own property ads, having the right message, quality photos and professional presentation is fundamental to success. The team behind dedicated rental property website, rent.com.au, has produced a 10-step guide to getting it right.
As Australia's leading rental property website, rent.com.au is focused on delivering a single marketplace for renters, property agents and non-agent landlords. The site is the only national property portal in Australia that focuses exclusively on the rental market and is now a top 10 national property website.
National Landlord Services Manager, Zoran Tomich, says the aim of a successful property listing is to attract and inform the prospective renter and encourage strong property enquiry:
"It's a clever balancing act - a listing should provide everything needed at a single glance and deter potential tenants from finding any reasons to delete a property from their shortlist. If ads aren't receiving a good response, landlords need to immediately revisit their overall approach and visual strategy," he said.
Tomich said it is vital to highlight the best features, words and images to entice prospective tenants to view a property: "We often see listings that have not directly engaged a tenant, showing only a few basic facts about the property and some very average photos.  Landlords then wonder why no one has enquired."
The 10 tips provided by rent.com.au cover key elements to any property listing, including the use of a compelling headline, writing honest copy, lifestyle benefits and using quality images and video:
"Our statistics show that 31% of renters look for photos showing cleanliness, 22% for design and property features, 46% sort by the number of beds, 25% by type of property, 13% by number of bathrooms and 11% by weekly price.
"These statistics highlight that renters are interested in far more than just price.  When searching, renters are more interested in extra features such as air-conditioning, lease period, property's location and nearby amenities.
"We're simply making it easier to advertise online and find suitable tenants as quickly as possible, by providing a dedicated and secure national rental property site with unlimited edits and full flexibility to leverage the value of their investment property," said Tomich.
To ensure landlords receive greater choice, improved services and immediate solutions when selecting their next tenant, rent.com.au now provides all non-agent landlords with the opportunity to list their property for free on the rent.com.au website.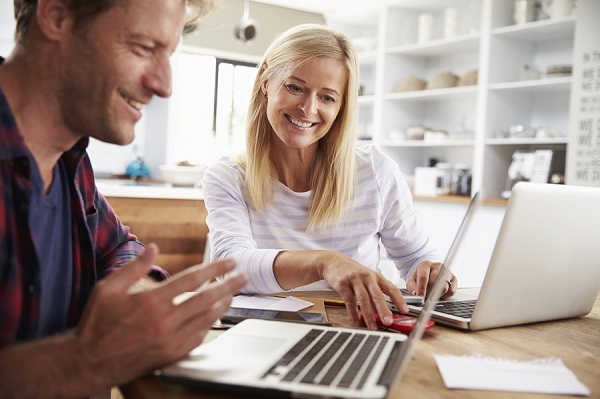 Top 10 Ways to Write a Successful Property Listing
Here's what we've learned:
Show off your best features
Feature descriptions are where the real fun begins. Words do an amazing job of marketing your rental. There is serious value in your ability to write well, so tell prospective tenants about anything you think will help in the search to find their next place. 57% of our customers tell us that they click on a property based on features and 35% value proper written descriptions above other listing features. Property listings on rent.com.au that receive the highest level of enquiry regularly include items such as pets (30.7%), location (12.5%) and a pool (3.65%). Conclusion? It's well worth the effort.
Be generous and provide extra photos
A great listing requires great photos. Where possible, use perspective to highlight the depth (and/or width) of the property. Our customers tell us that photos are their most valued feature in any listing. The average click through across 2,043 properties with one photo or less in October was 14, which shows a lack of photos can be a key deterrent against tenant enquiry.  Feature listings with more photos and better descriptions, regularly provide more than 700% increase in viewings.
Photo quality is key
On initial impression, your key image is a powerful selling point. The first thing people see is vital to convince them to read on. Before you take a photo, get as much light into the room as possible. Our insights tell us people looking for a home respond better to sunny and bright rooms, and are deterred by blurry and dark images, often taken without a flash. Our statistics tell us renters look for photos showing cleanliness (31%), design (22%), and property features before anything else. Whatever you do, don't forget photos that show size, the kitchen and the bathroom.
Stop trying to look like everyone else
They say imitation is the sincerest form of flattery, but it's not always the case. Try not to mimic other listings – it will not make yours stand out from the rest. Keep your copy interesting with descriptive imagery and interesting wording. Rather than using 'spacious,' why not opt for 'roomy,' 'ample' or 'sizeable.' 34.5% of renters say listings that don't show the full picture of the property, or forget to mention whether pets are allowed, are quickly skipped over.
Lead with a compelling headline
Command attention with a bold, informative headline. Some basic guidelines: If you must use an exclamation mark, stick to one. And where possible, don't write in caps.  Is your headline going to grab someone's attention? Does it stand out from its listing neighbours?  Your aim should always be to give renters a reason to click on your listing (even if it's out of sheer curiosity).
Don't forget the essentials
This is key. We know renters will start their search by inputting basic criteria to narrow down their options. Based on our surveys, 46% of renters say they sort by number of bedrooms, 25% by the type of property, 13% by the number of bathrooms and 11% by the weekly price. When filtering, they are most interested in extra features such as air-conditioning, an indication of the lease period, the property's location in a suburb and nearby amenities.
Show people who they're talking to
Personalise your property listing and show prospective renters who they're talking to. This is an easy way to improve on your tenant enquiry. In a world of social engagement, including clear contact details with your first name adds a personal touch to your listing.
Keep your local area in mind
Your task is not only to convince the renter that they want the house, but the lifestyle that comes with it. Give them a clear idea of what living in this property will be like. Mention the nearby schools, the property's proximity to public transport and supermarkets. It's tricky to know what each renter is after, so cover your bases.
Avoid too many clichés
Location, location, location! Yawn. We've all seen this. Listings featuring this phrase could be scrolled straight past. Diagnosis? A likely case of cliché fatigue. Where possible, try to avoid their overuse. Moreover, don't exaggerate. Renters are more likely to trust you if they know they can trust your ad. 'Splendid,' 'conveniently located', and 'hidden gem' – find a new way to say it, no matter how true it is.
Double check for spelling and grammar
Typos, poor grammar, and sloppy punctuation in a property listing looks unprofessional, so proofread your ad before publishing. Read the words aloud; if you can't make it to the end of your sentence without a deep breath, it's time to rewrite. Proper spelling and grammar are essential elements of a great rental ad.
Get inspired! Visit www.rent.com.au and list your property today.  Good luck!
Landlords are invited to list their property for free at www.rent.com.au
About the Blogger
Whether searching for a new place to live or looking for a tenant for your property investment, – rent.com.au will help you find the right place or the right tenant, quickly, efficiently and effectively.
Rent.com.au (ASX:RNT) is Australia's leading dedicated rental property website and delivers a single marketplace for renters, agents and landlords.
Focusing exclusively on the rental market for Australia's growing number of renters (approximately 7 million, or 30 % of the population), rent.com.au is today ranked one of the top 10 property websites in the country and is solely focused on delivering excellent services for renters and marketers of rental properties.
Rent.com.au is not a rental property manager. It accepts enquiries from all listers of rental properties, including real–estate agents, property managers, private landlords, developers, builders, retirement services and universities. By ensuring its wide availability, rent.com.au provides renters with the widest possible choice in one, convenient location.
The site also features a number of exclusive and industry-first product developments, including RentBond, RentConnect, RentCheck and RentQuotes, further assisting renters, agents and landlords to simplify the renting process.
As increasing numbers of Australians choose renting as a conscious lifestyle and investment choice, rent.com.au is set to become the home for renters in Australia.
Rent.com.au was established in 2007 by experienced property and new media entrepreneur, Mark Woschnak and listed on the Australian Securities Exchange in June 2015.
Top Suburbs
Highest annual price growth - click a suburb below to view full profile data:
latest news