Helen Collier-Kogtevs, director, Real Wealth Australia
{{youtube id="bVHOxlJSWfI"}}
When it comes to building a huge property portfolio what's really important to me is equity. I treat it as if it's gold. So negotiating on my property deals is vital so that I can have more equity to use as deposit is for future investments. Well I picked up the phone one day, rang a real estate agent and I asked him, "Do you have any properties on your books that are just sitting there and not moving?". Well in fact on this particular day he had one, and he said to me, "It has a bank valuation of $685 000 from one of the major banks". By the time I finished negotiating, I paid $385 000. That's a whopping $300 000 savings, which is fantastic because I was able to use that money for future purchases. So while you're out there looking at your next investment property deal, don't be afraid to negotiate and don't be afraid to ask for big discounts. And in fact, ask for the white elephant because you never know what you might find.
Listen to other instalments of The Smart Property Investment Show:

Episode 52:
Will property prices fall? When? And by how much? What investors need to know
Episode 51:
SPECIAL EPISODE: SPI team reveals all the financial details of its portfolio
Episode 50:
8 properties by 25: Former housing commission kid reveals how he changed his life and created wealth
Episode 49:
How to build a sophisticated multi-property portfolio
Episode 48:
'From just $2,000 in my pocket to 6 properties'
Episode 47:
The SPI Show answers more listener questions: Special episode
Episode 46:
4 properties by 24 – how to build a portfolio without sacrificing fun, travel or food
Episode 45:
Special guest Mark Bouris on what really makes property prices rise and when to invest
Episode 44:
'11 properties by 31, now I'm stuck: What's next?'
Episode 43:
22 properties by 30: Can Generation Ys build massive portfolios?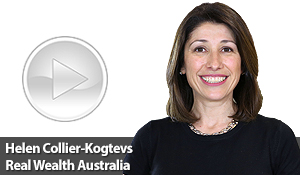 Written by

Staff Reporter