Q. My partner and I are looking at investment properties. Can you tell me if Baldivis in Western Australia is a good area in which to invest?
A. Baldivis is one of the fastest growing suburbs in the PerthPerth, TAS Perth, WA metropolitan area due to the large number of new estates opening in the area.
It has access to Perth CBD via the nearby Kwinana Freeway and Warnbro railway station.
Infrastructure is also improving with the opening of new retail establishments and schools, which traditionally follow large increases in population.
While building land and house prices in Baldivis are still very affordable compared to the overall Perth metropolitan area, my only concern is the future supply of housing as there are still large tracks of undeveloped land in Baldivis.
This plentiful supply of future building land in Baldivis could limit future capital growth potential or result in a sudden drop in property values, as happened during the global financial crisis when land developers in Baldivis discounted land prices to attract buyers. This resulted in some property owners having negative equity in their properties as they purchased their home during the previous boom.
Like everywhere else in Perth, you should focus on areas that have a land scarcity factor, which will ensure the value of your home is not vulnerable to a sudden downturn in the demand for land.
In that regard, I would suggest looking at older established coastal suburbs such as Safety Bay, Warnbro and Shoalwater.
As more new homes are built in Baldivis, the value of the land in these older coastal suburbs will only increase.
Currently, you can buy an older established home in these coastal suburbs for not much more than a new home in Baldivis. It is the land value of a home that dictates its future capital growth potential, so I would strongly recommend you look at these coastal suburbs before making a decision to buy in Baldivis.
Rory O'Rourke, principal, O'Rourke Realty Investments

About the Blogger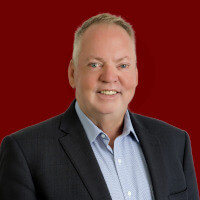 Rory O'Rourke is the principal and licensee of O'Rourke Realty Investments in Perth and has been in the property industry for over 40 years.
Rory is a former Vice President of the International Real Estate Federation (FIABCI) Australian Chapter and was inducted into the International Who's Who of Professionals for 2009/2010.
He has authored three bestselling books Born Free Taxed to Death, I sold 22 homes in one day and It's Time… the Republic of Australia.
These books can be accessed at http://www.orourke.com.au/books.html
Top Suburbs
Highest annual price growth - click a suburb below to view full profile data: