Generation Y are going to be the next big round of investors in Brisbane, and for very good reason.
Blogger: Brittany Macdougall, Place Estate Agents

The careless stereotype that plagues Gen Y is becoming a distant truth as they become the new wave of professionals and property buyers entering the Brisbane market.
They are our newly trained doctors, veterinarians, schoolteachers, engineers, paramedics and, now, the generation entering the Brisbane property market. There are 5.5 million Australians aged 12 to 30; making up 26 per cent of the population and far outnumbering  any other generation. In 2010/2011 they had a shared spending power of $68.56 billion.
A property attitudes survey, recently conducted with over 100 Gen Y respondents, found that 56 per cent of people are hoping to buy property within the next five years, despite 80 per cent knowing little about the Brisbane residential market and how to take the first step.
But Generation Y are not just looking to owner-occupy, but also to invest. This is especially the case within eight kilometres of the city, an area proving popular with both Generation Y owners and investors.  
Of survey respondents, 84 per cent said going to real estate websites such as realestate.com.au and domain.com.au were their first point of call for researching property. A whopping 60 per cent said they would combine searching real estate websites with social media to find the ideal property, proving they're savvy in the property searching space.
Price, address, and what infrastructure and transport systems are in place are the first questions asked by Generation Y investors, whose decisions to buy are largely impacted by lifestyle. More than half of the respondents would consider buying with a friend or family member to make it more affordable.
Gen Y are known for wanting it all and wanting it now, and with only a $40 a week difference between renting and owning, it's not beyond this younger generation to consider a small sacrifice for property and, ultimately, future financial success.
---
About Brittany Macdougall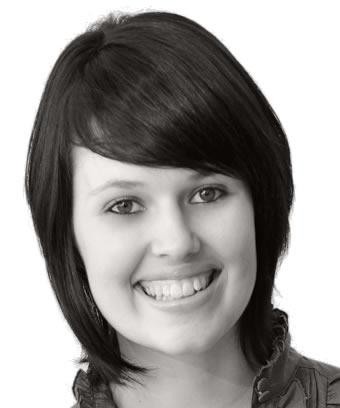 Place is constantly endeavouring to turn traditional real estate methods upside down, because we have strong desires to improve the way in which the real estate industry operates.  We challenge this mainstream attitude to allow our properties to stand out from the crowd along with reaching an all-new level of customer service. Brittany provides inhouse publicity and communication strategies for Place Estate Agents. Britt has a strong background in sourcing and writing stories for various mediums and identify news angle and pitching stories to the media. Britt continually strives to implement innovative PR strategies and achieve the best outcome for the business and the client.
Top Suburbs
Highest annual price growth - click a suburb below to view full profile data:
latest news