The good news for anyone looking to invest in Sydney city property is that the biggest returns most often come from the smallest investments.

Blogger: Carlie Ziri, Lifestyle Property Agency

Inner city properties priced between $450,000 to $850,000 usually generate a gross return of around 6 to 7 percent per annum, which is a little over the current average of 5 per cent for the current inner city market.
Conversely, net investment returns can diminish for investors seeking to purchase city property priced over $1 million. These properties typically take longer to sell and are more susceptible to market fluctuations, particularly if you need to offload it in a hurry, and the rental returns are not as lucrative as those priced under $1 million. These premium-priced residences – especially if housed in a desirable building with an iconic view – are more likely to offer long-term capital growth over a five to 10 year period.
The rental demand for one-bedroom apartments with parking is at its peak, and there is almost no vacancy for properties with lease values of $500 to $900 per week. Two-bedroom apartments are also popular so long as the lease is priced at $750 to $1,200 per week.
This trend has become even more pronounced recently, with the government's crackdown on the Living Away from Home Allowance (LAFHA) implemented this month. In fact, from the start of 2012 – even before the changes were made official – the new legislation has had a negative impact on the higher end of the executive rental market in Sydney.
In the past, most corporate budgets for leased property would range from $750 to $3,000 per week and would attract a mix of both local and international executives. This year, international rental enquiries have fizzled, and any property listed for over $1200 per week has been leased to local Aussies.
The only upside from these changes is that properties ranged $500 to $750 per week are now much more sought after, and in fact, demand has already surpassed supply. Again, this is good news for investors who manage to find that small, quality inner city gem; these properties will continuously be in demand and buyers will always enjoy good returns with minimal vacancies.
---
About Carlie Ziri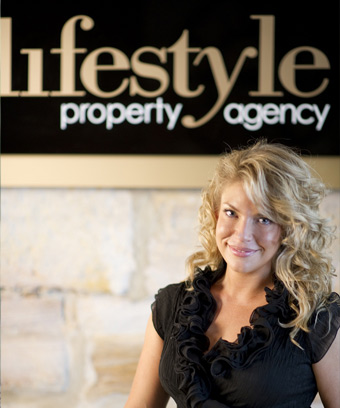 Carlie started her property career in the inner city market in 1994, which has given her almost 20 years of experience in this unique property market.
Carlie has been able to conquer her market in both leasing and sales, which has resulted in her selling over $400 million worth of properties and achieving rentals of up to $5000pw for her clients.
With her extensive experience, impassioned drive and dedication, along with her wealth of long-standing contacts, Lifestyle is set to swiftly become one of Sydney's leading property agencies.
Lifestyle's specialised team of property experts is one of the most experienced in selling and managing lifestyle properties.
Boasting over 50 years combined experience in inner Sydney property management, the Lifestyle team has previously sold over $1 billion worth of city dwellings ranging from $400,000 to $10 million, and managed leased properties valued up to $5,000 per week.

Top Suburbs
Highest annual price growth - click a suburb below to view full profile data:
latest news