Just like a little-known fishing or surfing spot, some things are best kept under my hat for my own enjoyment. There is one little trick I really wanted to keep for my own personal benefit. Sharing it will lessen my advantage. So why reveal it? I find this too interesting and the details too juicy to omit.

Blogger: Jeremy Cabral, Finder.com.au

A national website, mipsales.com.au, lists mortgagee in possession sales. A mortgagee in possession occurs when the lender takes possession of the property from the owner, following bankruptcy or default, and sells the property.
Why is this so special?
Lenders have no interest holding onto a property. It isn't their core business. They want to sell quickly to get the cash to throw into their specialised operations, where they are best at making money.
As large lenders often profit from small margins in large volumes, the shorter the turnover time for a sale, the better result for their business. Add to this that lenders are most likely to be calculated and rational investors, the chances of getting a property at or around a fair market value are greater. Perhaps, even at a discount if you're lucky.
Jason Matigian, Director of mipsales.com.au says that although lenders are required to sell at market price, often with the oversight of a property valuer, buyers can 'potentially buy at the bottom end of the range.' Valuers usually give a price range of around 10%. So a $500,000 property can be sold for $450,000. On occasion, a lender may agree to sell at the best offer on the market, even if this is below the original valuation range.
I've committed to memory an investing insight that Chris Gray, a buyers agent and property expert, once told me about his property buying: I might look at 200 properties to buy one. Of those, 10 suit. Of the 10, seven of the sellers won't be willing to sell for a fair market price and for the other two, buyers will bid up the price beyond what I'm willing to pay for the property.
If the successful property investors take a monumental amount of time to search for a property to buy in tight markets, such as inner Sydney, it is a scary thought for the wannabes. Removing properties whose sellers don't have realistic expectations of selling price from a property search, can be a great shortcut time-saving tactic. Mortgage in possession sales fall into this category. And this website is the tool to specifically search for these type of sales.
Contrast this with sales from owner-occupiers. They certainly can't be relied upon to be rational investors, accepting of a fair market price, nor to sell a property at all.
Ask any real estate agent how an owner-occupier decides the price they'd be willing to sell for.
Many agents will tell you that the whole thought process can be speculative. If they don't like the offers that come in, they can take the property off the market and continue occupying it for little real cost.
And there is the issue of an emotional sales price. One example of this is what behavioural economics calls the endowment effect. Humans have a legacy neurological tendency to value the possessions they have more than those they don't. Hence the markup you can see from these vendors. Again, add to this that there might be a price premium an owner-occupied seller wishes to make up — paying down debts when downgrading or reducing the shortfall when upgrading or even just compensating for selling and buying costs.
Other useful niche sales worth searching for are trustee sales and deceased estates.
Hidden sales
Not all mortgagee in possession sales are advertised as such, says Mr Matigian. Agents are often instructed not to disclose who the seller for mortgagee in possession sales. To skip the agent hurdle, request the sale contract — this will reveal the true seller. If the seller is a lender and not an individual, then it is likely a mortgagee in possession sale.
If you don't like paying above market value for your properties, mortgage in possession sales can save you time and are worth considering. Good luck!
---
About Jeremy Cabral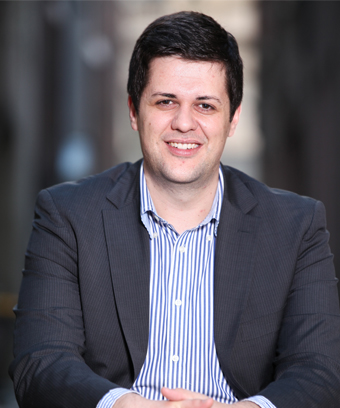 Jeremy Cabral is the publisher of free comparison website Finder.com.au, a free service for comparing home loans and finance products available to Australian mortgage borrowers
Aged just 15, Jeremy assisted his parents in starting up a marketing business while studying at high school. Jeremy completed a degree in Business at University of Western Sydney, specialising in marketing and e-marketing. He developed a strong understanding of SEO, SEM, Online Marketing, Web Analytics, Online Research and Website Management.
Jeremy compares 324 home loans from 29 providers and 3 brokers each day supplying details on some of the best offers in the market.
Jeremy appears regularly across media outlets providing insight and commentary relating to home loan issues and emerging trends. He has been interviewed on Channel 7's Morning Show and Today Tonight, Channel 9's A Current Affair and Today Show, Nine News and Sky News Business. He has also contributed to reports on radio across 2UE and 2GB and written articles for the Australian Financial Review, news.com.au, Money Magazine and Time Magazine online.
For more information on Finder.com.au visit http://www.finder.com.au/home-loans
Top Suburbs
Highest annual price growth - click a suburb below to view full profile data:
latest news