Buying direct real estate and using the wealth created by owning property to fund ones retirement is not a new philosophy.

Blogger: Justin Beeton, The SMSF Club

Prior to compulsory super, many generations funded their retirement by using the equity and wealth they created through property, primarily their home. Many of our grandparents and parents purchased their home, worked hard to pay off their mortgage, then after many years (often decades) retired. To fund their eventual retirement they simply sold their home, downsized, and used the equity they created from their property to fund their retirement lifestyle.
So why has it been so difficult in the past to invest in direct residential property using your super?
In the past buying direct residential property inside of super has been out of reach for most Australians due mainly to the costs associated and the high entry level to buy just an average Australian property. To buy just one residential investment property in most states in Australia you are going to be up for costs of well over $400,000. Therefore, in the past you have had to have at least $400,000 inside of your super fund to buy just one property, let alone all of the transactions associated costs such as stamp duty.
Thankfully these rules have now been changed.
In 2007 the Superannuation rules were changed to allow you to borrow money inside of a SMSF to purchase both residential and commercial property.
Now that you can borrow money through a Self Managed Superannuation Fund (SMSF) to buy residential investment properties, it puts SMSF's in a league of their own.
For residential investment property banks are willing to lend up to 80% of the value of the property. For commercial property the banks are willing to lend up to 70%.
So, if you are looking to buy a $400,000 residential investment property using your SMSF, the bank will lend your SMSF up to $320,000 to help fund the purchase. All that you require in your SMSF is the $80,000 difference plus the funds required to cover any transaction costs and ongoing fees.
SMSF Borrowing Rules
Most banks will have special arrangements in place for SMSF trustees wanting to borrow to buy an investment property. The process to gain approval for a SMSF investment property loan is very different to obtaining a property loan in your own name as any borrowing arrangements inside of super will need to comply with the SIS Act.
To meet these borrowing rules, unlike buying a property in your individual name, a SMSF can only borrow to invest in direct property through a special structure called a Bare Trust (also known as a Property Trust or Custodian Trust). Although the legal title will rest with the Bare Trust, the SMSF maintains the beneficial ownership of the property, meaning the SMSF will receive all of the rental income and capital gains made by the investment property. The purpose of this arrangement is so that the lender can take charge of the property if the SMSF fails to meet the interest obligations and pay off the loan.
How does my SMSF borrow money to purchase an investment property?
You find and choose the investment property you wish to purchase, in the usual way (as homework, open house etc.). Residential property must be purchased from an arm's length vendor. Commercial property can be purchased from "related vendors" so long as the property is let for business purposes and the purchase price is at full market valuation.
The SMSF obtains a loan approval. The lender follows its normal credit criteria and approval process. The loan will be in the name of the SMSF.
On completion of the purchase, the SMSF borrows from the lender and charges its beneficial interest in the property to the lender. The Property Trustee mortgages the legal title to the property to the lender.
The SMSF then manages the asset in the same way as an individual or company would manage any other real estate investment.
This sounds complicated, however in practice when you have the right team of experts advising you it is actually quite simple.
Example
George wishes to buy a residential investment property. The property is valued at $350,000. George does not have the funds in his own name or the income to service the loan to buy the property. However, George does have $100,000 in his super fund. George's wife, Bonnie has an additional $80,000 in her superannuation fund.
George and Bonnie decide to establish a SMSF to fund the purchase of the investment property.
With a SMSF they roll over both of their super funds into their newly created SMSF giving them $180,000 in available funds to invest. The bank is willing to lend their SMSF up to $280,000 to fund the purchase, being 80% of the purchase price of the property. George and Bonnie therefore only require $70,000 inside of their SMSF to fund the remainder of the property. They also require additional funds to cover stamp duty and other costs associated with the purchase.
A good point to take note of at this point is that buying a residential investment property, even for individuals with low superannuation balances is certainly within reach now that you can borrow funds inside of a SMSF.
Keep in mind though, leverage when borrowing to buy a direct property inside of super is considered a double edged sword. While gains are potentially magnified so too are losses. For certain types of properties, in many areas it is common to see short term declines of 20% in price. If you are forced to sell a property in a depressed market and you borrowed 80% to fund the purchase of the property using your SMSF, a 20% fall means that you have lost your entire investment (100% of your super funds contribution). So you can lose everything. It is for this reason all investors should ensure they are safe guard themselves from being forced to sell at anytime and should consider Life, Trauma, and TPD insurance to ensure adequate personal insurance cover to prevent being forced to sell a property.
There are many additional rules and restriction when buying direct property using your super. It is critical you understand these restrictions and seek professional assistance. The cost of making a mistake attempting to go it alone can be very high. The next article will cover some of these additional restrictions will be covered in part 2 of this blog. For now, all you need to know is that you can borrow to buy direct property using your super, and that there are many rules and restrictions.
Happy investing,
Justin Beeton
Read more:
How subdividing can double your money 
Top 10 Perth suburb for 2015 and 2016 
Property investment: A full-time job?
How to avoid property spruikers and dodgy advice 
Contact this Blogger Immediately
About the Blogger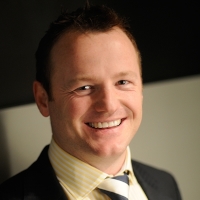 Justin Beeton is the founder and managing director of The SMSF Club and the head of investments at Sequoia Asset Management.
The SMSF Club is a membership program designed specifically for anyone who has or wants an SMSF. With an extensive network throughout Australia, The SMSF Club integrates a tailored ongoing education program with ongoing administrative, compliance, and investment support. The SMSF Club assists members throughout every stage of the SMSF process. 
Top Suburbs
Highest annual price growth - click a suburb below to view full profile data:
latest news