If you've purchased a unit or apartment in a relatively modern strata scheme you could be forgiven for assuming security would not be a problem. However, it's important to remember that modern buildings can be just as susceptible to unauthorised entry as older and seemingly 'less secure' buildings.

Blogger: Andrew Staehr, Archers Body Corporate Management

As developments become more modern we are seeing an increase in restaurants and bars attached to strata accommodations. Whilst these are a great addition and can add value to an investment they can also create opportunities for the intoxicated patrons of these businesses to use and walk through common areas.
This casual trespassing into strata common areas, despite being frowned upon by owners and tenants, is often unavoidable. Without adequate security these cases of intrusion can often lead to vandalism of property.
Expecting your building's onsite manager to handle situations where intruders disrupt the peace of your building is unrealistic, and depending on the situation, can be dangerous as well. If there is an intruder in your complex it should be handled by onsite security or the police should be called. The procedure for handling these situations should be made clear in the building's by-laws and communicated to every tenant.
To avoid unwelcome intruders, most strata schemes engage security companies to conduct random patrols at night. In some cases static guards are also employed to patrol common areas during busier times like long weekends and holidays.
Installing CCTV cameras is another way to increase security in your building, however there are rules and scheme by-laws that will govern what can and can't be done in terms of security cameras. Check with your body corporate to be certain of what's allowed in your complex.
Sometimes, protecting your building from intruders can be as simple as closing doors behind you, taking notice of suspicious people and reporting them to security or your on-site manager.
Whether you reside in an older building or a state-of-the-art apartment block, always make sure you speak to your body corporate before taking any action to increase security measures for your property.
About the Blogger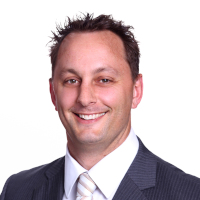 Andrew has been involved in the property management industry since 1999 and has worked for Queensland's most respected body corporate and strata management firm, Archers Body Corporate Management since 2002. He is an expert on all operational matters concerning body corporate and strata title communities.
Andrew is a regular media commentator on topics of interest to residents, investors, owners and managers of body corporate properties. He holds a Certificate IV in Body Corporate Management, is a Member of Strata Community Australia (SCA), the Urban Development Institute of Australia (UDIA) and the Australian Resident Accommodation Managers Association
Top Suburbs
Highest annual price growth - click a suburb below to view full profile data:
latest news