The number one question I am asked by both industry and investors is "What makes a good Property Investment?"

Blogger: Greg Holland, Acuity Property Solutions


Everyone has an opinion on this, but I like to start with some fundamentals. There are multiple elements, enough to write a book, but the basics I like to use for my investors and clients are:
1.    Be in an area where demand exceeds supply (this state can be current or future) and look for indicators that this is a long-term situation not an overnight one.
2.    Always look at information from two perspectives, risk and return. Too often people forget about the risk elements and simply rely on the sales material given, which will always paint a rosy picture for any property.
3.    Act.  You will not get anywhere without first starting and be prepared to change with market conditions (unforeseen opportunities and risks often occur in property).
4.    Work with great people. I surround myself with some of the best minds in the business as do they- a collective mind is always more resourceful than a single mind.   
5.    Focus on the future and learn from the past- I find it amazing that people rely on past statistics like growth for an area over the past 10 years and use this as a reason to buy there (I liken it to telling me the winner of the race after the event, I would rather know the winner of the next race). Surely knowing what will occur over the next 10 years is more important, but maybe that's just me.
I will briefly run through a couple of these now.
Demand vs. Supply
Any product, property included is dictated by these two variables. The relationship is simple if demand outweighs supply- prices will increase, if supply outweighs demand- prices will decrease. There are many factors with property, too many to list here but some key indicators for property include:
1.    Population- increasing or decreasing?
2.    Housing supply- Is it in shortfall or oversupply?
3.    Forecasted housing supply- An important factor often skipped. Always have an idea how much is being built in the area and over what period, is the predicted supply outnumbering the predicted demand for that area.
4.    Changes in demand factors- For example, for the last 20 years we have seen the need for '"convenience living". This has seen a want for "door-step living" with schools, transport, lifestyle amenities and distance to work all becoming major demand factors.
5.    Economic Conditions- For example, Is the area reliant on one industry? Are you at risk if that industry stops? Is further industry planned for the area?
Risk and Return
The majority of properties I reject are based upon risk, not return and this information is often the hardest to gather. Perhaps it's my sceptic nature to question everything but for most people property will be the largest asset they will buy in their lifetime, so questions are necessary. It's very easy to access the return factors, the sales agent will usually have enough statistics and sales pitch to keep you busy for days. The following are just a fraction of the questions I want answered when assessing a property.
1.    Who is the developer/builder, what past projects have they completed and what are their stories? Can I see them?
2.    How many developments are scheduled for the area?
3.    What type of infrastructure is planned for the area? There is good and bad here
4.    What is the demand for rentals? What type of renter? Could this change?
5.    And the obvious one's- can it flood? Will a future building block my views? Etc.
As a final suggestion; surround yourself with knowledgeable people who share your goals, ASK the right questions and seek opinions, and lastly ACT if an opportunity arises (after all, you can't win lotto without first buying a ticket).
For the vast majority of people I come across property investing has not only been successful for them but has been rewarding for them on multiple levels including the sense of achievement, monetary reward, lifestyle improvement and family security. This is what most involved in property strive for (yes, even sales staff and developers).
---
About Greg Holland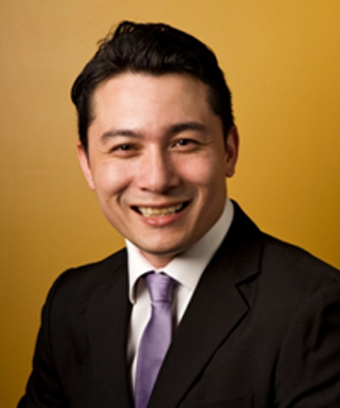 Greg heads the investment division of Acuity. He brings a hands-on approach to business and his clients and has been instrumental in helping everyday investors grow and understand their property portfolios.
Greg has taught at some of Australia's leading universities and held senior positions within the property and tourism industry for a number of years. After working across multiple fields, Greg naturally moved into niche field of investment property where he could apply his broad business and economics knowledge to portfolio strategy. Today he applies this knowledge and experience to property investors and businesses alike as well as being mentor and advisor to many industry professionals.
To contact Greg simply visit www.acuity.com.au

Top Suburbs
Highest annual price growth - click a suburb below to view full profile data:
latest news