Buying an off-the-plan property can be like finding a long-term partner - it can be highly rewarding, resulting in extraordinary happiness for some but a heartbreaking experience for others.

 Blogger: Stephen Abolakian, HYECORP 

Investors and home buyers should follow key guidelines to reduce risk and pave the path to a successful off the plan investment.
First of all, what does buying "off the plan" (OTP) mean and why does it offer the chance for such high returns?
Simply said, it's purchasing a home before or during its construction.  Buyers pay an initial deposit, usually positioned at 10 per cent of the overall sum, and settle the final payment at project completion.  The ideal outcome for investors is making their purchase at the lowest price and watching the value of the property grow as the project reaches its final stages without having to pay holding costs along the way.  Of course, then comes making the happy to decision to keep the property or sell it at a juicy profit.
Some people assume the process of buying OTP is the same way as if purchasing a conventional, ready-built home.  Yet, this is not the case and its complications are the reason why OTP can be a risky business. The key to a positive outcome is taking the right steps before making your purchase rather than diving into a deposit.  These steps work to ensure financial burdens do not occur.  Just like you approach a cat in a different way to a tiger, an OTP investment requires a specialised strategy.
In a nutshell, here are my four top tips for buying OTP – the questions to ask and essential factors to consider and tick-off through research.     
1.    Finding an area to invest
Whether you're looking to invest or live in the property, you need to make sure the area offers an attractive lifestyle with an abundance of local amenities and high economic prospects for business growth.  Questions to ask include:
•    Does the area have access to adequate public transport?  People want to live in a location that offers flexibility – they want to be easily reached by family and friends, and not reliant on the increasing expense of private transport.
•    Does the area offer a number of local amenities?  Residents seek a convenient lifestyle with local access to supermarkets, fashion stores, sporting grounds, schools and walking/cycle paths.  Facilities like a local gym and public swimming pool are also becoming increasingly necessary and expected, as well as, the community uptake of sustainable living practices.
•    What is the economic climate of the area and how is it forecast for coming years?  If a suburb or area is experiencing a boom in business investment, whether its bars, restaurants and cafes to office sites to retail stores, these are signs of the areas potential.  If investors and businesses are snapping up sites, this is the perfect time to get in quick before prices spike.  As these new sites come to fruition, the appeal of the town is set to grow and new professionals to the area are likely to scope out residency that sits conveniently close by to their work.
2.    Assessing your budget
One of the most important factors to take into consideration is am I financially able?  You need to undertake a deep assessment into your finances that covers your own budget while your new property is being constructed – which could be the next 12-24 months.  You should not buy a property product that relies on saving throughout the construction period because circumstances can change.  While the construction period when buying OTP is definitely a great opportunity to save funds, a saving scheme should only serve to make living more comfortable than it already is rather than having to rely on it.
3.    Buying from a reputable company
It is essential that you trust the property developer you are buying from.  You can only be sure of how reputable the company is until you have done your background research.  
Check the following:
•    Make sure they have a good track record by conducting desktop research of news it has appeared in, its credentials and conversations on social media.  Are customers happy and, are their concerns being heard and addressed?  Ultimately, their professionalism and profitability will be fundamental to the success of your investment.
•    Look up the past projects of the company and take a drive by.  Is the development being well managed and looked after?  Does the final product reflect its initial advertising and marketing messages?
•    Does the developer retain units within their own developments?  If so, that's a great sign - it shows they truly believe in the product as a long term investment.
•    Do you feel comfortable when dealing with the sales consultant?  It is optimal if the sales consultant works directly for the developer and not as an intermediary agent.  This partnership works best because they aren't just a middle man trying to get a sale done and will disappear following sign-off.  If you are working with the developer more directly through an in-house agent you will generally always be in contact with a single person, rather than several, who will be by your side throughout the entire process until the day you move in.
4.    If you know it's a keeper, get in quick
There are a couple of reasons why OTP purchasers should get in quick and buy before the first slab has been poured. These include:
•    Choosing a Lot
Getting in early allows you to choose your product from a range of options within the development.  You can snatch up one with the best courtyard or a high-rise balcony view, or one that's closest to surrounding bushland and furthest from a busy, main road.
•    Individualise your product
If you are engaging with the developer form the outset of the project you will have better availability to personalise your final product.  You can individualise your home by altering floor plans to meet your needs as developers commonly allow purchasers to tailor design aspects such as, flooring and countertops to name a few.
Best of luck and happy OTP purchasing!
---
About Stephen Abolakian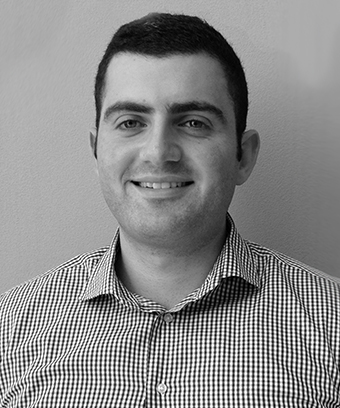 Stephen is the director of development and funds management for HYECORP Property Group.
Involved with the business from an early age, Stephen has devoted his studies and working life to growing the capabilities of HYECORP.
Stephen oversees acquisitions and development including development applications, finance and the groups sales and marketing division. Stephen leads all aspects of the funds management business - including new investors, investor relations and compliance.
He holds a Bachelor of Economics from the University of Sydney, as well as, a Diploma in Financial Markets.
For more information please visit http://www.hyecorp.com.au/.
Top Suburbs
Highest annual price growth - click a suburb below to view full profile data:
latest news