Property investors are wising up. They want a long-term commitment from those they invest with and from their developers, and this includes property management. It's no longer a case of build, sell and move on.

Blogger: Anna Guy, Ubertas Property Management

Part of the reason we came up with Ubertas Property Management (UPM) is because investors want more from their developer.
But just what is involved in a long-term approach to development and their relationship with purchasers?
Developers adopting this approach are able to offer purchasers an all-inclusive service, which incorporates all aspects of residential leasing and management. On top of this purchasers receive the added benefit of the direct association with the development team.
This emphasis on client relationships and concern for long term outcomes will see positives for both buyer and seller. In newly created roles, clever developers will interact with tenants as building managers or body corporate.  Instead of outsourcing this crucial service to an external provider, a building's developer will be able to curb operational costs as well as having the added benefit of knowing the building inside and out (having just built it!).
Added to this is the close-knit relationship that developer/property managers have with their builders and service providers. This means that should the tenant encounter any hiccups along the way, these can be managed smoothly to minimise the impact, as well as being fully aware of any recurring defects and issues within the building. Furthermore, by appointing a developers property manager to a project, the approach to leasing is more aligned to an Off the Plan sale campaign. Project wide marketing campaigns attract a greater number of tenants, utilising the developers 'project collateral', and through such a campaign more solid control on rental value of the project and in turn, returns for the investors.
"Why this new approach" this writer hears you ask? Because looking after the tenant will ensure an enduring and sturdy relationship between developer and purchasers, promote up-coming sales and most importantly, the potentialfor another sale.
The success of in-house leasing will maximise early lettings and limit the number of re-sales 'actively promoted' in the market and will reinforce value andmanage the downside risk for purchasers. As apartments are leased, purchasers are less likely to consider on-selling the property, thereby increasing the competition for apartments.
---
Anna Guy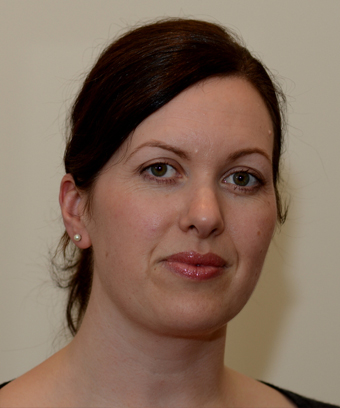 Anna Guy is Director & OIEC for Ubertas Property Management Pty Ltd.
Ubertas is one of a very small group of property developers to have taken on this approach. The Melbourne based organisation successfully implemented this strategy in 2011 with its Rhapsody development at 568 St Kilda Road selling all 165 of the building's apartments. 350 William St's Art On The Park will be the second UPM project to be launched to both rental and purchasers, and if current sales rates continue it will see the entire building sell out.
A stellar affirmation for a renewed new system of doing business.
Top Suburbs
Highest annual price growth - click a suburb below to view full profile data:
latest news