We know the property market will never be a static environment but there will always be some core rules that never change. Get to know these foundations to put you in a strong negotiating position when you next buy or sell your property.

Blogger: James Freudigmann, Propell National Buyers Advocates
Size matters
Do you think more bedrooms equals higher value? Many people think that given you can get a higher return renting by the room, more rooms would suggest higher value.
Propell National Valuers takes a different view. A small house, let's say approximately 100sqm, that has been converted into five or six bedrooms of about 2m x 3m, is likely to receive less demand during a sale campaign than a property with three bedrooms of a decent size.
When it comes to talking about the number of bedrooms the mentality needs to go from "more is better" to "bigger is better". People are searching for good sized bedrooms with built-in robes and the space to put in a double bed and bedside tables without having to squeeze past the door. Larger bedrooms make a house feel bigger and more prestigious. Tiny bedrooms can make a house feel cluttered and it can actually do more harm than good.
There are still plenty of families searching for four bedroom homes of course; however buyer behaviour shows us that having good sized bedrooms is generally in greater demand than having more.
Adding features to lift value
Adding features to a property doesn't always add value – in fact, sometimes it can detract from the property. Even if a feature is likely to add value, you may need to consider whether it will be equal to, or more than, the cost of the feature as this will determine if it's worthwhile.
From a valuation and growth point of view, be sure not to make your property too unique as this limits your future marketability and saleability. Modifying a property to suit your lifestyle is fine and of course, is one of the perks to owning a property, but try to ensure that you are not creating something that is exclusive or doesn't appeal to the majority of the market.
Let's consider an in ground pool - generally speaking the cost to install a pool can be quite significant and the majority of the time, the added value is less than the cost of installation. Many investors purchase units in large complexes with common facilities including pools, lifts, gyms, saunas and spas, thinking this makes the unit more valuable. It may come as a surprise to learn that these items for an investor are of little advantage as they pay the cost to maintain them when very rarely, tenants use them. A unit with these facilities priced the same as one without is likely to sell faster, however these items do not add a significant value to the unit itself and the additional cost they put on a body corporate can limit future marketability.
A mural painted on a wall of the house may appeal to you but not to the general market and could lower your property's value. Prospective purchasers will make an allowance for the cost to paint over it or have it removed. The same applies with brightly painted feature walls (greens, reds, blues) or properties that have multi-coloured walls throughout. Just as with risk ratings, it's best if your property remains in line with the area's general market to interest the majority of potential buyers.
In my next blog post, I'll give you a good explanation of the specific things that add and reduce value.
---
About James Freudigmann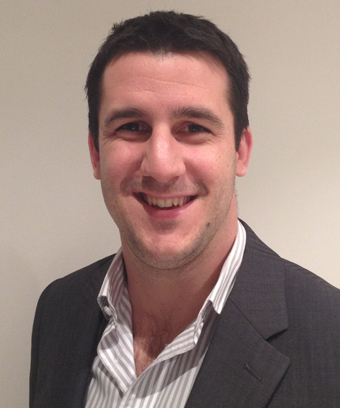 When considering buying or selling property, it's always a good idea to have an experienced professional on your side. For more information visit www.propellvaluers.com.au  or http://ba.propell.com.au.
Propell National Valuers provides property and land valuation for residential and commercial purposes in every state and territory across Australia. Services also include advisory services, sinking fund forecasts, quantity surveying and family law advice. Propell also offer a property buying service called Propell National Buyers Advocates who specialize in providing ethical and professional property advice, property investment strategies, negotiation and Buyers Advocacy services.
Top Suburbs
Highest annual price growth - click a suburb below to view full profile data: