Every game has rules which you can ignore at your peril. With property investment there's no referee to guide you or tell you when you've made a mistake. To keep you on the straight and narrow, here are four rules to help you get maximum return on your investment property.

Blogger: Patrick Bright, EPS Property Search
There is no doubt that we're seeing increasing investor confidence returning to the Sydney property market.  Recent sales price statistics are showing that the Sydney market is coming out of hibernation and with interest rates at historically low levels there is further incentive for investors who have been holding back to jump in.  
In my book, The Insider's Guide to Profitable Property Investing, I detail 12 rules for choosing the right investment property. Here are four to help you get maximum return on your investment property:
1.    KNOW WHY YOU ARE BUYING
Before you buy an investment property you need to know your investment strategy. Ask yourself: Are you buying the property to renovate and sell for a quick profit or do you want to hold onto it for the long-term? Are you investing to build your wealth, improve your cash flow or manufacture equity?
2.    CHOOSE THE RIGHT AREA
Always look for an area that has strong potential for above average growth in the future.  I certainly do look at historical trends, however I'm more interested in what's happening in the next 10 years rather than the past 10 years. Look for areas that are primed for growth due to upcoming redevelopment, transport infrastructure improvement or increases in demand due to changing lifestyles and demographics.
3.    PICK THE RIGHT PROPERTY TYPE
Traditionally, houses have better capital growth and apartments have a better rental yield. Changing demographics is tipping the demand towards apartments in many but not all areas, so do your research. Generally, two or three-storey walk-up apartment blocks have lower overheads by way of strata fees and better capital growth than high-rise apartments, unless they have great views or some other highly desirable features.

4.    KNOW YOUR TARGET TENANTS
Your choice of tenant should influence the type of property you buy and where you buy it.  For example, a young professional couple with children will want to be near parks and good schools, while young, professional singles will probably look for a stylish terrace or apartment in a security building close to transport, cafes and shopping precincts.
Interest rates
The decision by the Reserve Bank of Australia to lower interest rates further to 2.75 per cent is definitely good news for homebuyers and property investors. This decision will definitely give the market more confidence and stimulate more activity. For the investor who chooses the right property type in the right part of a suburb and in the right area at a great price, there are certainly healthy profits to be made.
---
About Patrick Bright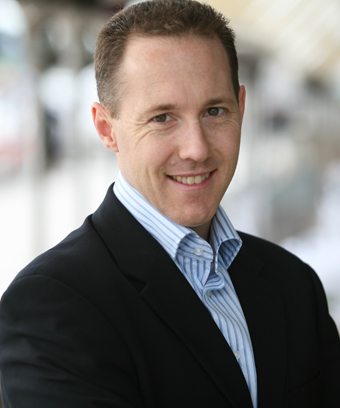 After starting his career as a carpenter, Patrick Bright became a real estate selling agent and began investing in property. In 1999 he established one of Australia's first property buyers' agencies. With extensive experience renovating investment properties for himself and his clients, Patrick knows the tricks and the traps to avoid.
Patrick enjoys sharing his property knowledge and is the author of four best-selling books on the subject: The Insider's Guide to Renovating for Profit, The Insider's Guide to Buying Real Estate, The Insider's Guide to Profitable Property Investing and The Insider's Guide to Saving Thousands at Auction.
From time to time he also contributes commentary on the property market to The Australian, The Sydney Morning Herald, The Daily Telegraph, Money Magazine, Wealth Creator Magazine, various property investment magazines, and has appeared on A Current Affair, Today Tonight, The 7pm Project, The Today Show as well as various radio programs around Australia.
For more information visit: www.epspropertsearch.com.au
Top Suburbs
Highest annual price growth - click a suburb below to view full profile data:
latest news