A lot of the decisions we make as Australians are fostered on price, quality and convenience. At the centre of convenience is that feeling you typically get on a summer holiday…strolling from your nearby hotel/resort to a local café or bar sipping on your strawberry mojito then ambling to the beach. It's this convenient and relaxed lifestyle you follow at the end of your hectic working year.
Blogger: Dean Berman, 37 Property Group

If this is the ultimate in lifestyle that we strive to follow every summer holiday when temperatures soar, it makes sense some of this theory should flow into the property investments you purchase to establish a portfolio.
Based on the theory of 'demand and supply', land closer to key amenities such as employment, transport, education, entertainment and leisure will be in greater demand than those further away because society wants to be able to access these preferably in a quick manner.
In all the major cities of Australia this disparity is mirrored.
Suburbs within 0-5km of the Sydney CBD:Median price above $1m
Suburbs within 20-25km of the Sydney CBD: Median price above $750k
The same is true in the other major capitals such as Melbourne, Brisbane and Perth.
The driving force behind these price differences are 'amenities'. Occupiers want 'amenity convenience' and will pay for the privilege to do so.
A research paper conducted by (Hansen, 2006) conveys a similar notion, where regression analysis (estimating relationships between variables) was used to conclude the most important characteristic explaining price related data is 'postcode'. This includes location and amenities associated with the area.
Interestingly, rental dollar figures achieved will be higher closer to these key amenities (i.e. 0-5km) however the gross yield tends to be fairly similar on a whole (i.e. 20-25km). This is because the areas nearer to the CBD demand higher prices and rentals tend to correspond, whilst areas further away tend to have lower prices with rentals corresponding, creating relatively proportional percentage yields.
As a property investor it would pay to be nearer to 'amenity convenience' over the long-term as you know these areas will have constant demand into the future.
Ideally, if you could, wouldn't you want to be able to walk 100 metres to your work, walk 50 metres after work to a trendy café and have a relaxed dinner with colleagues or friends then stroll the next 50 metres to your residence?
---
About Dean Berman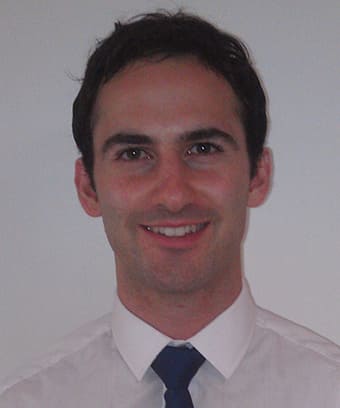 Dean Berman is a lover of property and Director of 37 Property Group, a fully integrated property company focused on helping clients achieve 'anything in property under one roof'.
37 Property Group offers all services relating to property investment portfolio creation, residential real estate such as property management, specialist transaction services such as finding a buyer or seller quickly andsecondary services such as mortgage broking and financial planning.
The goal for clients is providing exceptional advice, smooth transition throughout the company and creating lasting relationships due to great service and experiences.
For more information on property investment, residential real estate, transactions and secondary services at 37 Property Group.

Top Suburbs
Highest annual price growth - click a suburb below to view full profile data: