When a buyer inspects your property you have a one off chance to create an unforgettable first impression. It goes without saying that this impression needs to be a good one! Pre-sale property styling is a great way to make sure you achieve a 'wow factor' for potential buyers.

Blogger: Naomi Findlay, International Institute of Home Staging

The aim is to use styling to enhance the features of a home and to give potential buyers an idea of how they could make the space work for them.
But beware: there is a fine line between a property being 'well styled' and 'over-styled'.
A standard open home lasts for approximately 30 minutes. During this time many buyers pass in and out of the property, spending between 6-15 minutes within the home depending on their interest and its size.
This means that there is no time for distractions at an open home, and all efforts should be made to enhance the potential buyer's experience while viewing the property.
A common mistake that leads to distracting buyers during an open home, is over-styling a property. An over-styled property has the ability to distract the buyer from the features and highlights of the property.  Instead of the buyer leaving the property thinking about the amazing kitchen or bathroom, they leave thinking about the over-styled features!
Here are a few classic over-styling faux pas to avoid:
•    Setting the table with a full dinner setting passes over that fine line of styled and goes into the over-staged look!
•    Reading glasses on an open book beside the bed table.
•    Bath tub full and topped with bubbles or rose petals.
•    Champagne and champagne glass beside the bed in the master bedroom.
•    Freshly baked cookies on the kitchen bench.
There are so many more subtle ways to create a welcoming and 'lived in feel'. So avoid over-styling your property and allow the highlights of you home to be the memorable features.
---
About Naomi Findlay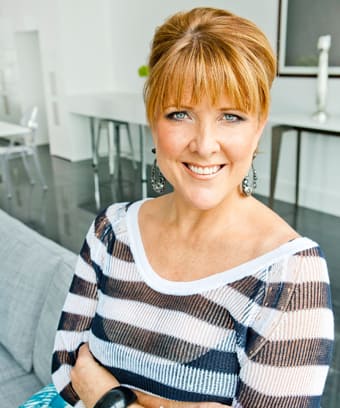 About Naomi Findlay, founder of IIHS and SILK Home Staging & Styling:
Naomi Findlay started her successful home staging business, SILK Home Staging & Styling, three years ago and is now also the founder of the International Institute of Home Staging (IIHS). IIHS combines her experience in running her own successful home staging business with her awarded expertise in tertiary education.
 
Naomi has received teaching awards from the University of Newcastle and the Australian College of Education and been nominated for a national award with the Australian Teaching and Learning Council. She is also the author of a bestselling book, Ignite Your Property Mojo, in addition to being a regular columnist for realestate.com
Top Suburbs
Highest annual price growth - click a suburb below to view full profile data:
latest news