Q: My partner (28) and I (24) are currently on a collective income of 230k per annum not including the $1500 p/week i get for my rental property. My rental is worth $435k and I owe $356k on it, with the rental return its costs me approx $50 p/week to hold inclusive of all costs. Our PPOR is worth $270k and we owe $215k. as we have 20K in savings (offsetting PPOR of course). Our current goal is to save 100K by June 2014 in preparation for our departure from FIFO and hopefully 9 months later our journey into parenthood. My partners income will come down to approx 80K and I will of course have no income for the immediate future. We are not sure what to do in the next 18 months - Do we borrow while were in great paying jobs and find a high yielding, stable investment property to add to our portfolio or do we save and pay down the PPOR and wait until I return to the workforce before making our next investment step?

A: Thanks for your question Bianca. I'm a little concerned at your revelation that the investment property still costs you $50 a week to hold even though it's bringing in $1500 per week ($78k per annum). Principal & interest repayments on the $356k debt at the current average 3yr fixed rate of 4.99% over 20 years should only be $542 a week so I suspect you meant to say $1500 per month?
Bianca, you currently owe $215k on your home and you also expect to reduce from a combined annual income of $230k to just $80k around the end of 2014. You also expect to save another $100k between now and December 2014.
I think rather than give you the 'standard answer that your ability to borrow is driven by your income' I should focus on the three major life events on the horizon: change of job, dramatically lower income and a new baby.
In isolation these three events are life changing - all three combined will definitely throw some challenges your way.
Also, remember that you're aged 24 and 28 respectively - you have time on your side. There's no hurry; taking the right approach now will allow you to have both a better lifestyle & future.
I would recommend that you do the following:
i) as long as you're not planning to sell it I would structure the loan as Principal & Interest Repayments and lock in a great 3yr fixed rate on your investment property; with 4.69% one of the lowest rates I've ever seen, you want your tenant creating more equity for you by paying off that loan for you
ii) Save like crazy to reach that $100k AND (if you plan to remain in this property) pay that $100k off your owner occupied residence
iii) Via your mortgage broker or bank, 'restructure' your remaining $115k home loan and reduce the repayments so that you can enjoy your baby and family life without the financial stress that often comes with these three life changing events
iv) When you're ready and your incomes have again increased, you will be able to access some of the equity in your home for investment purposes (making this portion of your loan fully tax deductible) and commence building your portfolio.
Kevin Lee, Owner, Smart property Adviser

About the Blogger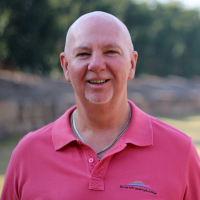 Kevin Lee of Smart Property Adviser is regarded by many as Australia's most trusted property investment adviser. Since 1999, Kevin's been the go-to-guy for people when they need honest finance and property investment advice and guidance.
Kevin hosts a regular Investors' Boardroom and investors from around the world fly in to Sydney to attend. More information is available at www.smartpropertyadviser.com.au
Top Suburbs
Highest annual price growth - click a suburb below to view full profile data:
latest news