Currently there are more than 200,000 rental properties in Western Australia. However, less than half of these rental properties are managed by professional property management companies.

Blogger: Rory O'Rourke, O'Rourke Realty Investments

Many first time investors overlook the benefits of using a property management company which include:
1. Market Appraisal: A property manager will be able to give an independent assessment of the correct rent for a rental property. Many first time investors tend to over estimate the weekly rent they should charge resulting in lost income through a high vacancy rate.
2. Tenant Selection: Landlords need to make careful background checks on tenants to ensure that they will take a responsible approach to their tenancy.  Selecting the right tenant is critical for a landlord because a good tenant will pay their rent on time and look after the property. A property management company will have access to information on people with a history of being bad tenants and also undertake a through background check on all applications.
3. Marketing: A property manager will also have a list of tenants who may like to rent the property. Many prospective tenants contact local property managers directly for information about properties for lease. In addition, a property manager will also have access to Internet marketing which is becoming more important in the rental market.
4. Viewing the property: Showing prospective tenants the property takes time because people wanting to lease a home generally want to view the property during after work hours such as the evenings or weekends.  Private land lords are more restricted in their time and therefore may not be able to find the best tenant for the property in the fastest time.
5. Contracts: Having the tenant complete and sign their contact of agreement is very important as it protects the investor. A clearly written contract should clearly state the responsibilities of the tenant and the owner.  Some investors overlook this key part of renting a property with the result that problems are created between the tenant and owner.
6. Tenant Retention: Keeping a good tenant is also critical for the investor. One of the most common reasons why good tenants leave a rental property is that the landlord does not provide a high level of service i.e. it may takes weeks to fix an air conditioner because the landlord is too busy with personal issues. By employing a property manager, landlords can be assured that all of their tenants requirements are dealt with promptly and this will in turn reduce vacancy rates.
7. Maintenance Issues: A property manager will conduct regular property inspections to make sure the investment property is properly maintained and take action if it is not. Maintaining the value of the asset should be a key consideration for investors and that is why regular property inspection reports are necessary.
8. Legal Issues: Because of the growing trend towards litigation, people who privately lease their properties can open themselves to litigation if they fail to discharge their legal responsibilities in relation to the investment property i.e. fixing items in the investment property that could cause personal injury. A property manager is fully briefed on these legal responsibilities and this offers additional peace of mind for the investor.
9. Termination of contract: Problems can often arise when the tenant wants to terminate the contract i.e. lack of notice or failure to leave the property in the same condition it was first leased. A property manager will ensure that the contract is properly terminated and that a new tenant can be sourced quickly reducing vacancy rates.
10. A professional relationship: Finally, the relationship between the tenant and the owner should be on a professional basis. Investors who manage their investment properties tend to develop friendships with their tenants which means that problems can arise when the tenant fails to pay their rent or maintain the property. By using the services of a property manager, the relationship is kept on a business footing which will be financially beneficial for the investor.
About the Blogger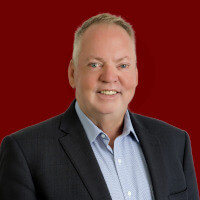 Rory O'Rourke is the principal and licensee of O'Rourke Realty Investments in Perth and has been in the property industry for over 40 years.
Rory is a former Vice President of the International Real Estate Federation (FIABCI) Australian Chapter and was inducted into the International Who's Who of Professionals for 2009/2010.
He has authored three bestselling books Born Free Taxed to Death, I sold 22 homes in one day and It's Time… the Republic of Australia.
These books can be accessed at http://www.orourke.com.au/books.html
Top Suburbs
Highest annual price growth - click a suburb below to view full profile data:
latest news