Many investors love the idea of a property manager as they are able to own one or more investment properties, but can pass on the responsibilities to a qualified professional. However, after choosing a property manager, many forget to do regular check-ups to ensure their investments are being looked after.

Blogger: Heidi Armstrong, CEO, State Custodians

Without consistently evaluating your property manager's progress, how do you really know if they are doing their job correctly?
1.    Adjusting the Rental Price
A rental increase may not always be possible due to the state of the property market. However, your property manager is responsible for negotiating rent. The best thing you can do is familiarise yourself with the current rental prices in the area of your investment property
2.    Managing Tenants
Finding and managing tenants is one of the biggest responsibilities for a property manager. They should know where the best places to advertise are and what should be included to attract the right people. This is where experience plays a big part – if a property manager has dealt with many tenants in the past, they will have a good idea of how to find the right tenant for a certain property.
If you are not receiving many applications or they are not quality tenants, it may be a sign that your property manager is not doing their job properly.
3.    Repairs
Property managers are responsible for taking care of any repairs or inspections that are needed. However, investors can often end up spending an excessive amount of money on repair bills as their property manager has not obtained quotes to find the best price. A good property manager should have a network of companies they regularly use and who they can trust.
4.    Regular Contact
This final point is the most important as your property manager should be contacting you about all the points listed above. Regular contact shows that your property manager is frequently looking at your file and making an effort to keep you informed on the status of your property. It will also help establish a more personal relationship, which can often make confronting disputes and problems easier as there will be that extra level of understanding.
If you rarely hear from your property manager, you can't be 100% sure of how often they look at your file and decisions could be made without you knowing.
---
About Heidi Armstrong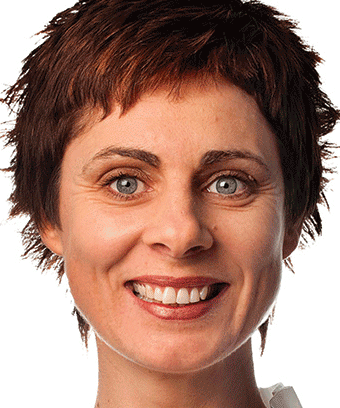 Heidi Armstrong is the CEO for State Custodians Mortgage Company. Since founding the Company in 2006, State Custodians has grown to become one of Australia's most respected non-bank lenders. Heidi holds a Law Degree, a Bachelor of Science and a Diploma of Finance and Mortgage Broking Management. An expert in personal finance, securitised lending and the mortgage industry, Heidi is passionate about sharing her invaluable knowledge to educate borrowers.
Widely recognised and respected by industry peers, Heidi was a finalist in the 2012 Australian Lending Awards for the Best Thought Leader. Moreover her Company, State Custodians, has received numerous awards, including Money Magazine's 2013 Non-Bank Lender of the Year, a '5 Star' CANSTAR rating on four of its main loans for six years running and the prestigious award for Best Overall Customer Service at the 2013 Australian Home Loan Awards (beating all of the major banks, credit unions and other lenders and mortgage providers for superior customer service).
Top Suburbs
Highest annual price growth - click a suburb below to view full profile data:
latest news