Now is a perfect time for home buyers and investors who are struggling to secure a purchase amongst Queensland's increasing property shortage to be looking at regional Queensland for a solution.

Blogger: Kim Clarke, managing director, Xcel Properties

With demand for new properties in the state's North lowering and interest rates at their lowest in many years – and expected to stay low – 'mum and dad' and first time buyers should be grasping this opportunity to snap up affordable housing.
The Housing Industry Association of Australia has recently released alarming statistics concerning the national housing shortage, predicting that there will be an overall shortage of more than 91,800 homes in Queensland alone by 2020(i).
This shortage of homes has led to an oversaturated market and is making it extremely hard for not only young first time and 'mum and dad' buyers but also experienced property investors to purchase in Queensland. If these groups are serious about securing their foot on the property ladder, then the state's regional areas should be high on their agenda.
The problem lies with the fact that there are simply not enough homes being built, especially in Queensland, to address our rising population which is now growing nationally at more than 1000 people per day (ii). Regional communities have the land and resources in place to build affordable properties now. First home buyers and investors need to be taking these areas into serious consideration if they want to enter the property market without delay, like you can expect if you buy in more suburban areas around the state.  
Many seem to have an unnecessary lack of confidence in the areas such as Mackay over employment and property affordability. However, despite recent losses within the mining industry, local employment continues to thrive with an increase in the number of residents now working within in our retail, health and education sectors.
An influx of buyers in Regional Queensland will boost employment within the city's building sector even further. The Queensland Government predicts a population increase of over 55 per cent in Mackay, Issac and the Whitsundays by 2031. With more buyers looking at the area employment within this sector will continue to grow, making Regional Queensland the ideal area to invest or to buy your first home.
[i] Housing Industry Association Housing shortage figures
[ii] Australian Bureau of Statisitics Australia's demographic statistics for the year to December 2012
---
About Kim Clarke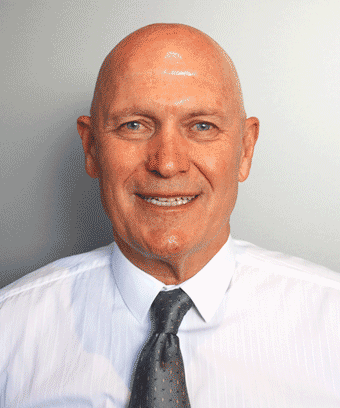 Kim Clarke is founder and Managing Director of Xcel Properties with over 40 years' experience in the real estate and property development industry.
Specialising in Regional Queensland development, Kim's current focus sits with his latest project Plantation Palms. Based in one of the state's fastest growing regional cities – Mackay – this community will grow in line with the Government's projected 55% population increase by 2031.
Top Suburbs
Highest annual price growth - click a suburb below to view full profile data:
latest news