The Christmas/New Year holiday period is a great time to purchase a property in Perth – REIWA figures show that the median price of a home in Perth is now at a record high of $535,000 and this figures is expected to rise even further during 2014 due to low interest rates and WA's strong economy.

Blogger: Rory O'Rourke, O'Rourke Realty Investments

People who have been 'sitting on the fence' and delaying a decision to buy a home, might have 'buyers regret syndrome' during 2014 when a shortage of homes for sale pushes up prices even further.
Buyer's regret syndrome is usually apparent when buyers fail to accurately determine when the market has bottomed and is on the way to recovery. These buyers delay making a decision to purchase a home, only to find that the market moves quickly in favour of the sellers and they are faced with the situation of spending much more money than they expected to secure a property - a property which they could bought several months earlier for a fraction of the price.
Buyer's regret syndrome will become a major feature of the WA property market during 2014 the supply of properties for sale declines and demand increases.
Timing is everything in the real estate market and now is a perfect time to buy a home. A window of opportunity presents itself for astute property buyers leading up to the weeks prior to Christmas. Traditionally sales activity in the housing market slows during this period as people become distracted with Christmas shopping and planning their holiday vacation. However, after the Christmas period, the property market rebounds strongly during January and February when buyers flood the market.
With fewer buyers in the market and a large number of homes to choose from, the lead up to Christmas, now is an excellent time to make a decision to buy a home.
Buyers will also find some sellers more receptive to offers on their properties during this period especially if the property is on the market for a long time and the seller is anxious to sell.
However, if you are considering buying a home, you should always make your first offer the best offer. Sellers are still looking for fair market value for their properties and an offer which is fairly set is most likely to succeed than one which is unrealistically set too low.
Another good tip is to ensure that you have pre-finance approval. By getting pre-finance approval, it will enable you to know how much you can borrow and the price of home you can afford. At the same time, an offer which has pre-finance approval is looked on more favourably by sellers than an offer that needs finance approval or is subject to the buyer selling another home.
About the Blogger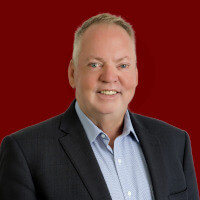 Rory O'Rourke is the principal and licensee of O'Rourke Realty Investments in Perth and has been in the property industry for over 40 years.
Rory is a former Vice President of the International Real Estate Federation (FIABCI) Australian Chapter and was inducted into the International Who's Who of Professionals for 2009/2010.
He has authored three bestselling books Born Free Taxed to Death, I sold 22 homes in one day and It's Time… the Republic of Australia.
These books can be accessed at http://www.orourke.com.au/books.html
Top Suburbs
Highest annual price growth - click a suburb below to view full profile data:
latest news