Buyers want to get the best price they can when purchasing a property. This often means that you may have to negotiate the property price with the seller. But, many investors don't do their research and make mistakes that could easily be avoided.

Blogger: Heidi Armstrong, CEO, State Custodians

Take a look at our list of the most common blunders when it comes to negotiating:
Not understanding the seller
Many buyers don't realise that they can improve their negotiating position if they are able to find out more information about the seller. For example, if you know that the buyer is facing bankruptcy or they have already bought another house, they may be more desperate to sell and you can use this when negotiating.
Not doing your homework
When it comes to purchasing property, research is vital to ensure you get the best price. Many buyers end up overpaying or missing out on a property because they don't do their homework. Take a look at what other properties are selling for in the area so you can get an idea of what the property price tag should be.
Not having other options
The 'fear of missing out' often occurs when a buyer relies completely on one property and this is a major concern. Buyers can become desperate and give in to what the seller wants, even if it means over paying. Therefore, while you are house hunting, make sure you have a few properties on your list to stop you from focusing on one property too much.
Acting disinterested
Although you don't want to act too desperate, you still need to make sure that the real estate agent knows you are interested in the property. If you pretend to be too disinterested, the real estate agent may decide to stop contacting you, particularly if there are other interested buyers.
Forgetting other key terms
The purchase price may be the main thing on your mind, but it shouldn't be the only thing. There are other things in the property that you may assume will be left for you, but they may not be. For example, if you are buying a house with a pool, you may automatically think that all of the pool cleaning equipment and accessories will be left, but the sellers may end up taking them.
Negotiating a property purchase price could help save you money, however, before entering into negotiations, make sure you follow the steps above to ensure you don't make these mistakes.
---
About Heidi Armstrong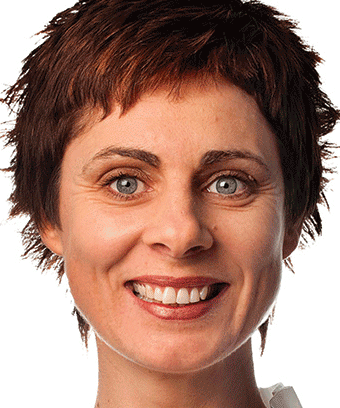 Heidi Armstrong is the CEO for State Custodians Mortgage Company. Since founding the Company in 2006, State Custodians has grown to become one of Australia's most respected non-bank lenders. Heidi holds a Law Degree, a Bachelor of Science and a Diploma of Finance and Mortgage Broking Management. An expert in personal finance, securitised lending and the mortgage industry, Heidi is passionate about sharing her invaluable knowledge to educate borrowers.
Widely recognised and respected by industry peers, Heidi was a finalist in the 2012 Australian Lending Awards for the Best Thought Leader. Moreover her Company, State Custodians, has received numerous awards, including Money Magazine's 2013 Non-Bank Lender of the Year, a '5 Star' CANSTAR rating on four of its main loans for six years running and the prestigious award for Best Overall Customer Service at the 2013 Australian Home Loan Awards (beating all of the major banks, credit unions and other lenders and mortgage providers for superior customer service).
Top Suburbs
Highest annual price growth - click a suburb below to view full profile data:
latest news