Selling a house doesn't come with a second chance, so that first impression is vital. And in a tough property market, it is important to create emotional appeal to stir the spirit of potential buyers.

Blogger: Naomi Findlay, International Institute of Home Staging

Visual appeal will - more than likely - be generated by a furnished property.  In order to create the connection between the buyer and the home, you need to produce an uncluttered, yet warm and cosy home.
Here are the top seven reasons to sell your property furnished:
1. A house that is furnished is inviting and helps prospective buyers focus on the lifestyle the property offers, rather than forcing them to imagine it themselves.
2. Furniture makes it easy to tell the scale, potential or size of a room. And styling helps people see how they can use it and enjoy it!
3.  An empty place means people will be focused more on the fixtures, fittings and room sizes rather than connecting emotionally with the property.
This can mean they will spend the entire time seeing and identifying reasons for them to NOT buy the place rather than making an emotional decision to buy the property.
4. If a property is styled and the furniture is positioned strategically, you can help the buyer picture multiple functions for a room and overcome objections to difficult colour schemes or spaces.
In addition, furnishing a room that is an irregular space and showing that it can have multiple functions will take the stress of working out what to do with a room layout.
5. A beautifully presented home immediately suggests that the home has been well cared for and so is less likely to have nasty hidden surprises.
Many people are becoming busier and busier and therefore less likely to have time or want to spend time working on things that should have been completed prior to listing the property for sale. Many people will pay a premium price for a well maintained home with "no immediate maintenance" required.
6. A huge 90% of buyers are reverting to shopping online, and property buying is not different.  Getting a sense of lifestyle and comfortable living might be the deciding factor in making that inspection appointment.
Therefore it is important to give potential buyers a visual taste of what your property has to offer.  If they are not able to see that they could live there, you've missed the opportunity.
7. An unfurnished house can give buyers the impression that the property has a desperate seller, thus giving them an advantage. If a lack of furnishings causes buyers to think that the seller has already relocated, they will often conclude that they are desperate to sell and submit a significantly lower price.
Your property might boast a spacious layout and be in a competitive location, but achieving that wow factor is extremely difficult if it's left open and bare.
From their first look inside, buyers want to feel that they are in a home, rather than just a house.  So furnish to play on and evoke emotions.  This can only improve your chances of receiving higher amounts, and multiple offers of big bucks, quickly!
---
About Naomi Findlay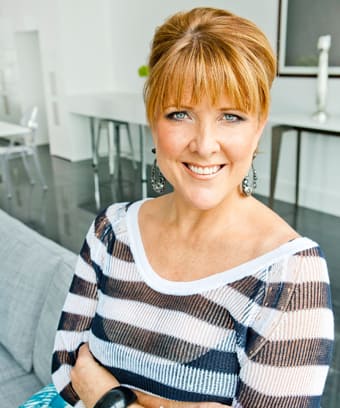 Naomi Findlay started her successful home staging business, SILK Home Staging & Styling, three years ago and is now also the founder of the International Institute of Home Staging (IIHS). IIHS combines her experience in running her own successful home staging business with her awarded expertise in tertiary education.
 
Naomi has received teaching awards from the University of Newcastle and the Australian College of Education and been nominated for a national award with the Australian Teaching and Learning Council. She is also the author of a bestselling book, Ignite Your Property Mojo, in addition to being a regular columnist for realestate.com
Top Suburbs
Highest annual price growth - click a suburb below to view full profile data:
latest news