Financially it is a 'no-brainer' for investors to purchase properties in Perth, with strong rental returns and promosing prospects for the year ahead.

Blogger: Rory O'Rourke, O'Rourke Realty Investments

Over the last six months our company has recorded a 100% jump in the number of investors buying investment properties.
Whereas this time last year, investors accounted for around two in ten property purchases, they now account for four out of every ten properties being purchases through our company.
The reason for this major jump in investor activity is simple – investors believe that Perth property prices are going to surge.
There are already predictions that the median house price in Perth will jump to above $600,000 following an average capital gain of around 10% last year.
Financially it is a 'no brainer' for investors to purchase properties in Perth because with strong rental returns and tax benefits such as negative gearing and depreciation, they can own an investment property without any out of pocket expenses.
2014 is shaping up to the year of the property investor in Perth. As a result of this trend, we should see strong activity in the sub $600,000 price range and this inturn will have a ripple effect through the entire property market.
However, first time property investors still need to undertake careful research when buying property in Perth and seek professional advice to avoid some of more common mistakes when buying investment properties which include:
*  Deciding to buy an investment property close to their owner occupier home rather than looking at investment opportunities throughout WA or indeed Australia.
* Selecting a property based upon advice of friends or family rather than seeking independent information.
* Not undertaking a full assessment of the true cost of buying and holding the property. For example, if the property an apartment, there are additional cost issues compared to buying a stand alone house such as strata fees.
* Selecting the wrong home loan i.e. principal and interest rather than interest only which will help increase cash flow.
* Not claiming their full tax benefits which can maximize cash flow such as depreciation.
* Buying a property in a location which is not attractive to tenants i.e. not close to amenities such as shops or transport.
* Purchasing a property in an area where there is an oversupply of properties meaning rents will be low and capital growth rates limited.
*  Trying to select the tenant themselves rather than using the services of a number of reliable property management companies.
About the Blogger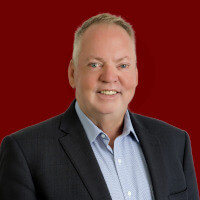 Rory O'Rourke is the principal and licensee of O'Rourke Realty Investments in Perth and has been in the property industry for over 40 years.
Rory is a former Vice President of the International Real Estate Federation (FIABCI) Australian Chapter and was inducted into the International Who's Who of Professionals for 2009/2010.
He has authored three bestselling books Born Free Taxed to Death, I sold 22 homes in one day and It's Time… the Republic of Australia.
These books can be accessed at http://www.orourke.com.au/books.html
Top Suburbs
Highest annual price growth - click a suburb below to view full profile data:
latest news