Subdividing your property is a logical step for a savvy investor with a larger property in a high demand area. You split the land in two, sell off or rent one half – or both – and open up an opportunity to make some exceptional capital growth.

Blogger: Robert Projeski, Australian Mortgage Options

The appeal of this type of investment is growing in popularity in Australia and I'm going to explore this technique as well as the potential pitfalls. 
Due to a shortage in Australian housing, especially in markets such as Sydney, governments have become more open to approving DA's that involve the subdivision of residential property. There has never been a better time to look at subdividing your land.
Your Team
One of the key components of getting your subdivision off the ground is surrounding yourself with a reliable team. Look at finding a surveyor, a team of builders, and a tax accountant. Together they will be your support system to make the process as smooth as possible, while generating the highest profit possible.
Your first step should be to learn about local zoning laws, determining the minimum and average site area per dwelling, the maximum plot ratio, size of your courtyard area and average setbacks. Have a surveyor inspect the land before you contact a builder, as the shape and slope of your land could heavily affect the size and amount of dwellings that can be built on your property.
Each council has different sets of rules and regulations that you will need to adhere to in order to get your plans approved, as well as hidden costs, so consultation with a surveyor is a must.
Subdividing can be a very profitable venture, especially if you have a large block of land in an area that is in high demand.  However, you may be subject to capital gains tax when you are selling the newly subdivided lots, so be sure to speak to a tax accountant to see how you may be affected.
Having a good team will not only give you peace of mind, but they will save you both time and money – usually more than enough to pay their fees.
Types of Subdivision
When looking to use this strategy, it's important you understand the different types of subdivisions.
Strata subdivision is dividing a property into separate units, apartments or villas. Strata land titles are generally based on the horizontal division of air space and may involve common areas shared by each title holder and is usually managed by a strata manager.
When you divide one plot of land into two or more land titles, this is known as Torrens subdivision. This form of subdivision gives the owner autonomy over the land so they don't have to answer to a strata management or adhere to strata rules or regulations.
 
Some developments have common property such as roads or street frontage that may be used by all residents. This is called a Community subdivision.
With all investment strategies the key is to ensure you consult with your team to avoid running into trouble. Investment decisions such as these can pose a high risk when acting alone, but with a small amount of consultation can yield excellent returns.
---
About Robert Projeski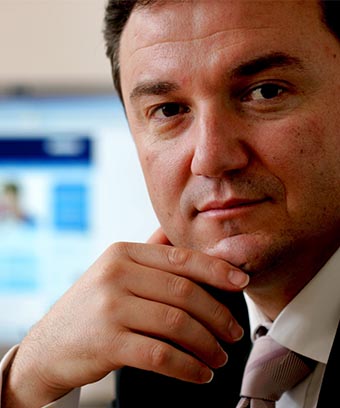 In the late 90's, Projeski broke away from the banking industry with the goal of helping borrowers pay off their mortgages sooner. His formula worked and AMO is now considered one of the leading independent mortgage management firms in Australia, operating with the philosophy "we will show you what the others don't want you to know".
Top Suburbs
Highest annual price growth - click a suburb below to view full profile data: