As of 12 March 2014, the biggest changes to the Privacy Act since its inception in 1988 have come into effect.  But what does this mean for the average Australian considering investing in property?

Blogger: Richard Symes, CEO, Credit Repair Australia
Many of the changes have been subtle, as they deal with the types of information that can be collected about each of us – which too often occurs without us ever realising - and how companies are allowed to use that data.
Like it or not, we live in an age where our personal data is increasingly being collected, collated and analysed. For instance, whenever we surf the web, shop online, update our Facebook status, use an app, stream music or videos we create and update our digital footprint. This can later be data mined by companies. Siimilarly, our credit reports are updated whenever we apply for credit, change phone plans or pay bills.
Whilst much of the time we are oblivious to the information being collected about us, there are moments when these impinge quite noticeably.  One such event is when people are declined personal finance, particularly for mortgages! In this case, their financial data has been collected by a credit reporting agency, and later analysed by a potential lender, who has assessed them as 'too risky' to lend to!
The good news is that the changes to the Privacy Act could ultimately lead to a better deal for Australians seeking a home loan. This is as the changes entail Australia evolving from its current antiquated, somewhat 'Neanderthal' approach to credit reporting, to a more modern 'comprehensive reporting system'.
Whereas in the past, only negative financial data such as very late (at least 60 days) or missed payments would be recorded, the new system gives credit providers a more balanced assessment of a person's credit history, in also incorporating positive information. Credit providers will be able to analyse both credit infringements along with the last 24 months of repayment history – that is, information on whether we pay our bills in a timely manner or not.
As such, if you're a consistently regular and on-time payer of finance bills, credit providers will be able to recognise this and discern your financially responsible attitude.
On the other hand, those that are 'habitual late payers' (as many of us are) will be hurt by the changes.
So, our advice is to get into the habit of paying bills on time, or even a little early. Consider setting up an electronic debit system to pay bills automatically. Twenty-four-month repayment history information will soon be available on your credit report, forming good habits now can increase your chance of success in getting approved if you want to buy a house in the coming years.
Overall, the changes have improved credit providers' ability to discern credit worthiness, which would lead to less bad debtors, and hence, reduce the cost of lending.  Whether the banks pass on the savings to those seeking mortgages is another question entirely though!
About the Blogger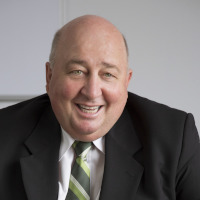 Richard Symes is the CEO and founder of Credit Repair Australia, the leading provider of credit and debt solutions. Richard pioneered the credit restoration sector and developed Australia's first credit restoration process over a decade ago, allowing Australians to have black marks completely removed from their credit report. In 1999 Richard also played a pivotal role in using new Australian laws to develop workable solutions for people struggling with debt. Known as Credit Repair Australia's debt solutions, these options now allow Australians to pay back their debts at an amount that is affordable, which may not include interest or paying the full amount of what is owed.
"We are good at what we do because we believe in what we do. We enjoy helping people get their lives back, especially when they are affected by their credit rating. We built Credit Repair Australia with one purpose in mind, to get results that can give people back control of your life."
For more information on Credit Repair Australia visit www.creditrepairaustralia.com
Top Suburbs
Highest annual price growth - click a suburb below to view full profile data:
latest news