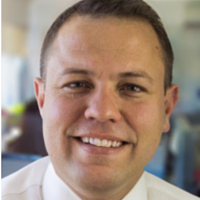 If your property is on the market and has had little to no interest from potential buyers, it doesn't mean your property won't sell, but it may mean you will need to reconsider your selling approach.

Blogger: Gavin Smith, director & general manager, State Custodians
1.    Price tag
This will be one of the main factors that could be affecting how much interest is shown in your property. If the price tag is too high, buyers may not be willing to pay more and the property may remain on the market for a long time. Ensure that when you are deciding on a price; research other similar properties in the same area to determine whether the selling price is similar to other properties on the market.
2.    Advertising
There is only a small window of time where you can grab the attention of potential buyers, especially when they are searching online. So the more attractive and eye-catching the ad is, the better. If you think your property ad could be better, speak with your real estate agent about including new photos and a new description. You may also want to consider advertising in different places to attract a wider buyer pool. One example is social media.
3.    Presentation
One indication that presentation can be a problem is if you have several buyers attending your open inspection, but there are no follow ups or offers made. It is important to keep clutter and personal items to a minimum and also ensure it is generally clean and tidy.
Improving the property's presentation doesn't mean you have to spend a lot of money. There are several cost-efficient solutions that won't take up a lot of time. Some examples include applying a fresh coat of paint or cleaning up the front yard to help improve the first impression appeal.
4.    Re-list at a later date
One of the reasons why your property isn't selling may simply be because you have entered the market at a bad time. However, if you continue to keep your property on the market for a while, buyers may start to question why it has not been sold yet and could either stay away or try and negotiate a lower price.
If you take the property off the market and re-list in a couple months, you may find there is a new batch of buyers looking that you can appeal to.
5.    Research other properties
Scoping out how other properties are doing in your area may give you an idea of what strategies ar working. Go to open houses and auctions for other similar properties to get an idea of the pricing and how the property is presented. You may discover that either auctions or private sales are more successful in your area.
It may only be a few minor changes that could make all the difference to your selling strategy.
About the Blogger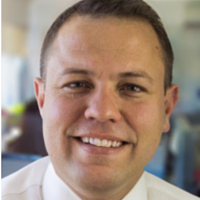 Gavin Smith is Director & General Manager of State Custodians and has over 20 years' experience in leadership roles within the banking services sector. An expert in personal finance, securitised lending and the mortgage industry, Gavin has a Post Graduate Degree in Management from the Australian Graduate School of Management (UNSW), including several mortgage and securitisation qualifications.
Top Suburbs
Highest annual price growth - click a suburb below to view full profile data:
latest news