Purchasing properties at auction doesn't mean you have to go over your price limit - even in a hot market. There are a few strategies you can implement to reduce your competition.

Blogger: Frank Valentic, director, Advantage Property Consulting

Bidding at auction can be an emotional and stressful time. It can be a rollercoaster ride where you might think you have beaten the competition and then other bidders come back into the fray or new competition enters the bidding. We attend auctions every weekend and we use a vast array of different strategies.
Some of our strategies or tips include:
•    Dress to impress – wear a suit to create the perception that you have money and the budget to beat the competition.
•    Position yourself towards the front of the auction. Our Advocates usually park their prestige cars at the front of the property so that we can stand next to them and again create the impression that we are cashed up and have the money to buy the property. Standing at the front near the Auctioneer gives you a bird's eye view of your competition so that you can see who you are bidding against.
•     It doesn't hurt to stare out your competition with a confident "ice-cool" stare.
•    Always ask a question at the beginning of the auction to direct attention towards yourself. Try to think of a question that may make some of the other buyers hesitate e.g. Has the Body Corporate raised any special levies? What about the development plans next door? Is the car park on title? Hopefully these questions may unnerve a number of inexperienced bidders.
•    If your homework suggests that there will be a fair bit of competition (e.g. there have been many Section 32 requests and building reports reported to you by the Agent), then wait for someone to make a low first bid before making a much higher increased bid about $10-20,000 below what you think the reserve price will be. For example, if the Agent is quoting $270K plus and someone opens at $250K, you should increase the bid to $300,000 with your next bid to show that you mean business and cut out all the bargain hunters who have been hooked in by the agent's quote. If you think there will be competition and the reserve is around $320,000, you should try and stop as many bidders entering the fray, as even lower bidders can get emotional and increase their bidding levels and this then has the snowball effect of increasing everyone else's budgets.
•    Continually ask the Auctioneer "If the property is on the market? – has the reserve been met and are you selling?" Try not to increase your bid and continually ask the Auctioneer if the property is on the market. Hopefully, the bidding stalls and the Auctioneer and Agent go inside for a break and convince the Vendor to lower the reserve price and put the property on the market for an unreserved sale. (e.g. They will hopefully tell the vendor that there are a number of bidders who won't bid until you put the property on the market).
•    Call out all your bids with full numbers, not just $1,000 etc but, for example, $301,000 so that the other bidders hear exactly where the bidding is at. Call out all your bids confidently and assertively like you are not going to stop and will continue until you buy the property. Make your bids straight back without hesitation so it looks like you won't stop.
•    Break down the bids to slow the bidding down if required. So if the Auctioneer asks for $5,000 bids, offer $1,000 or $2500 bids so that the momentum is slowed.
•    Use knock-out bids, by trying to double or triple the other bidder's amount to try and psyche them out.
•    Use a variety of other tactics such as a bid where you may pretend you are out and wait until the 3rd call, before coming in again with a knock-out bid.
•    Keep your body language and gestures positive and confident throughout and try and portray being a positive, confident bidder at all times. Try to make direct eye contact with the competing bidders.
•    Make sure you have a pre-auction limit and stick to it. There is no use getting emotional at an auction and getting caught up with the emotion and overpaying by tens of thousands of dollars. 
•    If you have missed out on a few auctions, it may be time to engage a Buyer's Advocate who has many years of bidding experience and who will take the emotion and stress away and make sure that you don't get caught up with all the hype of an auction.
---
About Frank Valentic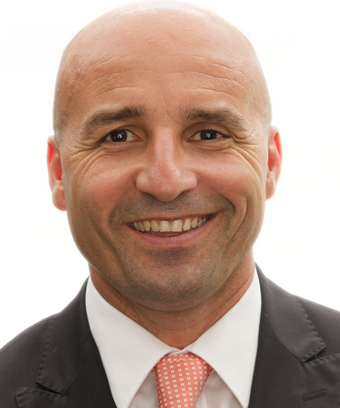 Frank founded Advantage Property Consulting in 2000 and has since built a strong reputation as an advocate for buyers, sellers, and investors. He's helped literally thousands of Melburnians find and move into their dream home, as well as helping hundreds of people find long-term security through developing successful property portfolios.
Who better to help with important property decisions than someone who's spent the better part of two decades building their own extensive property portfolio? Frank is familiar to many from his TV appearances on Hot Property, Hot Auctions, Channel Nine News and The Block. He also writes for various media publications and has won many of the industry's most coveted awards – some multiple times.
Contact: 0419 105 942
[email protected]
About the Blogger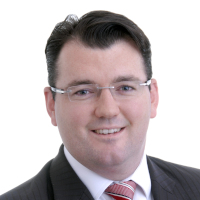 Peter O'Malley is the author of the book Real Estate Uncovered which was released in 2013. The book has been written for real estate consumers offering an insight and guide to the inside traps and tactics of the real estate industry.
Peter has worked in real estate since 1997 and offers a unique insight into the inner workings of the industry. He is based at Harris Partners Real Estate in Sydney's inner west suburb of Balmain. Many investors, homeowners and buyers both succeed and fail when transacting in the real estate market. The lessons learned by him have been nicely packaged in Real Estate Uncovered.
Top Suburbs
Highest annual price growth - click a suburb below to view full profile data:
latest news